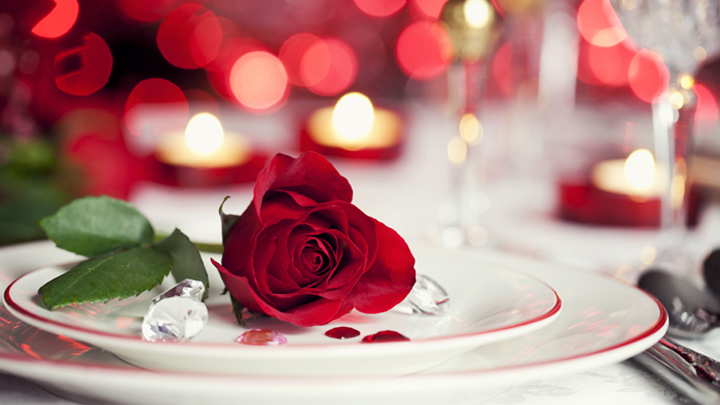 It's Valentine's Day tomorrow and I doubt if I will presented with roses, chocolates, expensive cards or other tokens of enduring love, devotion and loyalty. If memory serves, all my partner said last year before rushing out the door was, "I'm running late".
Of course I have always seen myself as the truly romantic one in our relationship but I will be damned if I am going to be the first to go overboard vis-a-vis near-hysterical announcements of endless love or wildly expensive gifts. I think I more or less did that back in 2005 so you don't want to overdo it, do you?
What do we know of Saint Valentine?
It seems that he was a Roman priest and physician who got on the wrong side of Emperor Claudius II for marrying Christian couples at a time when the Romans had other gods. Prudently, the Emperor had him taken into custody and, wonder of wonders, the two found that they actually liked each other.
But some people just can't help themselves, can they? Valentine overstepped the mark and tried to convert the Emperor and everybody else within sight to Christianity so, naturally, had to be put to death. Just to ensure others got the message, Valentine was beaten by clubs, stoned and then beheaded allegedly on February 14 around about AD 270.
There were two other Valentines around this time who also paid the ultimate price for irritating the Emperor so, possibly, stories about all three have become merged. The Feast of St Valentine was established by Pope Gelasius I in AD 496 on 14 February and the inexorable rise and rise of this day has continued unabated.
Along my life's way, I have been single now and again. Then I would say things like "Valentine's Day is for couples. We singles enjoy the other 364 days of the year" and I would mock those who hated being single on The Day by telling them that most of my socks were single and they weren't in tears.
When I got particularly irritable about The Day, I would suggest a special day called Emperor Claudius II Day for recently divorced, separated and otherwise single folks to celebrate. The Hallmark cards people should produce cards with messages such as "I'm so much better off without you" to send to your latest ex.
And, in any case, I could never understand why Cupid was chosen to represent the day. I mean having a short, obese toddler coming at you with a weapon hardly inspires romance, does it? Cupid looks uncomfortably like the doll Chucky who was possessed by the soul of a serial killer in the Child's Play movie franchise.
In my single days I took advantage of The Day by leaving working early, giving all a knowing wink. Everybody would think that I had some romantic liaison later that afternoon or evening so I never ever got any criticism, much less any penalty.
The next day I would arrive late wreathed in smiles, looking exhausted and refusing to answer any questions about my activities the previous evening. I was successful in creating an image of being a real discreet gent, albeit one who wasn't missing out.
Men and women I have discovered have rather different views about thing romantic. Oscar Wilde who loved both men and women wrote once, "Men always want to be a woman's first love – women like to be a man's first romance."
The modern Valentine's Day industry – for that is what it is – was kicked off by an enterprising British publisher who in 1797 produced a handy little book entitled, "The Young Man's Valentine Writer". It provided those chaps who wanted to express their love to their lady but didn't have any literary skills with lots of sugary sweet messages.
It didn't take long for other publishers to start churning out mass-produced cards and by 1835 in the UK an estimated 60,000 cards were being sent by post despite cripplingly high charges for stamps. In the USA, the first mass produced cards appeared in 1847 and it is estimated that in that country alone some 200 million cards will be sent this year.
Not everybody has the same view at The Day. It is not just frowned upon but actually banned in Muslim countries where religious leaders have linked it to both Christianity and vice. Just how Christianity and vice can be linked escapes my comprehension.
In Saudi Arabia last year five men and six women were arrested, tried before Sharia religious courts and sentenced to a total of 32 years of imprisonment and a total of 4,500 lashes. Imagine how much worse it would have been if Islam wasn't the religion of peace.
But I am not a cynic. If my partner is not running late tomorrow I will quote Robert Browning and declare, "Grow old with me! The best is yet to be".
Do you celebrate Valentine's Day? What do you do for it? Tell us below.
If you'd like to write a blog for Starts at 60 – we'd love to hear your stories! See our guidelines here and submit your articles to us here.