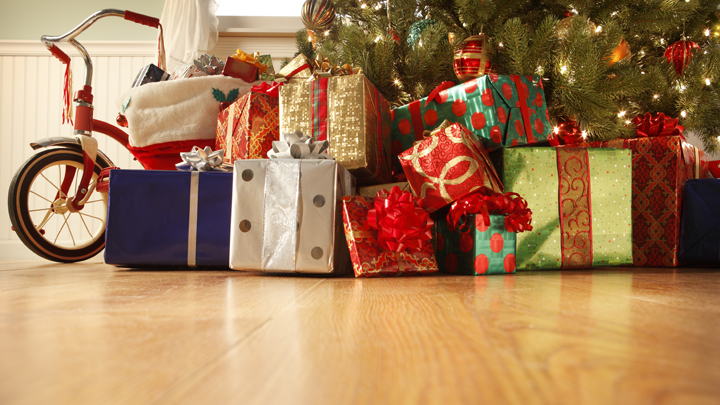 Every Christmas – and birthdays for that matter – we receive gifts that are unwanted and the dilemma arises of what to do with them.
My dear old mummy had a rolled gold strategy for this – as with everything else. Frightful eyesores, impractical bits of rubbish or just plain cheap fakes were all stacked away in the unwanted presents cupboard with a tag attached saying something like "From Peggy and Brian, Christmas 1957" and before Peggy and Brian visited, the item was whipped out, cleaned and given a place of prominence on the mantle or in a display cabinet and the second they left it was consigned to the unwanted presents cupboard, tag reattached.
When mummy moved into a retirement home, I inherited a quite a lot of her yesteryear rubbish, very often with yellowing tags still attached despite the fact that, for example, Peggy and Brian had both gone to their eternal rewards anywhere between the late 1980s and early 1990s. And, given the way of the world nowadays, rather than hiding these frightful bits of 1950s and 1960s kitsch, we have them on open display. It gives a glimpse into a long-ago world and, very often, they have become valuable in the nostalgia market.
Being a sharing and caring kind of person, I give a lot of serious thought to what gifts to give those near and dear to me although – and I'm being honest here – I sometimes (very rarely of course) have been guilty of giving inappropriate gifts when I am in what is called by my partner, "one of your moods". I once gave a former friend, who was a recovering alcoholic and attending AA almost daily, a slab of beer. You will understand why I say "former friend" but he had said horrible things about me when in his cups.
When I was in one of my moods, I found this comment from the late English comic Bernard Manning simply wonderful: "I once bought my kids a set of batteries for Christmas with a note saying 'Toys not included". Or perhaps you might like this – as I did in a mood – from Sheldon Cooper from The Big Bang Theory after receiving a Christmas gift, "The essence of the custom is that I now have to go out and purchase for you a gift of commensurate value and representing the same level of perceived friendship as that represented by the gift you've given me. It's no wonder that suicide rates skyrocket at this time of year".
Post Christmas research commissioned by eBay and Gumtree has provided some interesting insights into how we perceive gifts and givers.
eBay reported, "Australians are now stumped with what to do with over 16.7 million unwanted gifts that were received by disappointed friends and family, valued at over $500 million" and "… over half (56%) of Australians received at least one unwanted gift and almost a third will be using online sites to help pay off some of their own Christmas debt by selling the unwanted presents."
Further, 54% of people have "re-gifted" – and 10% of these have been caught out doing so – and 41% have consigned the gift to a cupboard to gather dust. It seems no questions were asked about how many employed my mummy's strategy and, while we are on the subject of unasked questions, I can only wonder why the sampling group only covered folks aged 18 to 64. Children and us more mature people have opinions also, don't we?
A total of 13% received an unwanted gift from distant relations, 12% from work colleagues and 9% from friends. Among loved ones, 55% of men considered that the woman in their lives were spot-on with the gift but only 45% of women felt the same about the gift they got from their man. I put that down to the fact that men are more diplomatic, more loving or more likely to have had their women hovering behind them when they filled out the survey.
Perhaps extraordinarily, a whopping 27% actually hoped to get an unwanted gift that they could flog off and make a bit of dosh. The average unwanted gift sold online for $64 although 14% of people selling them online got $100 or above which suggests to me that a lot of rubbish can cost a lot of money.
Of course, you can donate these things to charity – one person's trash is another's treasure and all of that – or just thrown them out to add to landfill. If you are worried about global warming, perhaps the latter course is unwise.
If you want to let people know what you think of the rubbish they gave you, do what my mummy did once. Friends gave a cut glass vase one year and the following Christmas mummy searched high and low and found the real crystal version to give them.
And you wonder why I have moods?
What is the best and worst present you have ever received? What do you do with the unwanted ones? Tell us below!