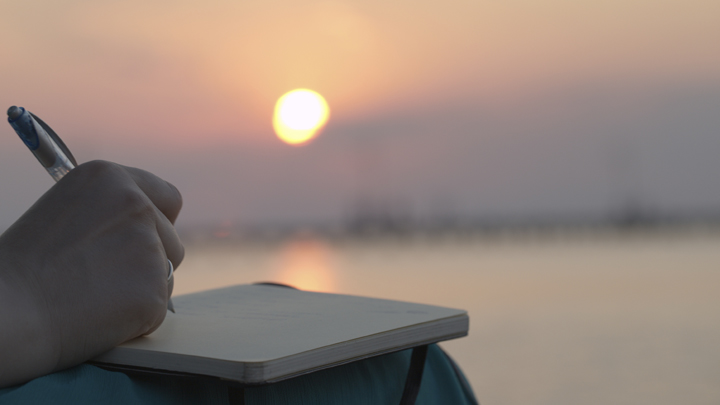 As part of my what-to-do-in-retirement strategy, I've been giving some thought to what my last words should be.
Naturally, I want them to be pithy, evocative, suggestive of an inspired spontaneity, indicative of a life well and happily spent, fully expressive of my love for my nearest and dearest, modestly self-deprecating and wryly humorous. I want them to be included in future – hopefully very future – lists of "Famous Last Words."  
Naturally, timing is of the essence.
Some who know when they will be gathered, fall off the twig, cash in their chips and all of that have had the benefit of having quite a bit of time to think about their final words – people on death row, for example. James W Rodgers was asked if he had a final wish before facing a firing squad and replied, "Bring me a bullet-proof vest" , while James D French, strapped into the electric chair, told the audience including journalists, "How's this for a headline? French fries."
I'm a bit disappointed to learn that Nostradamus could only say, "Tomorrow, at sunrise, I shall no longer be here". He was right but, somehow, I thought he might have been a wee bit more eloquent.
Sometimes, you just don't get the opportunity to give the matter much thought at all. The American Civil War Union Major-General John Sedgewick, warned about Confederate snipers in the neighbourhood, was derisory, "They couldn't hit an elephant at this dist…" Another equally deluded American General, George Armstrong Custer of Little Big Horn fame boasted, "Hurrah! Let's get these last few reds then head on back to camp. Hurrah!"
You could be regretful, apologetic even such as Queen Maria Antoinette who, inadvertently stepping on the foot of her executioner while being led to the guillotine, said, "Pardon Sir, I did not do it on purpose", except she said it in French. That was quite a climb-down from her "Let them eat cake" when things were going rather better for her. Charles 11 provided an excellent example for Royal dignity in dying with his, "You must pardon me gentlemen, for being an unconscionable time a-dying."
Inevitably, I suppose, dying can cause some confusion. Lady Nancy Astor on her death bed awoke to see her family gathered and asked, "Am I dying, or is this my birthday?" She didn't have long to find out. Chairman Mao Zedong gasped, "I feel ill. Call the doctors" – oddly enough, this quote didn't make it into the final and revised version of The Little Red Book.
A bit of humour does help and who better than the immortal Oscar Wilde who, as he lay dying in a Paris hotel, reportedly looked around the room and announced, "Either the wallpaper goes or I do" and it was the wallpaper that stayed. During that last illness and determined to go with some style, Wilde ordered a very expensive bottle of champagne and quipped, "I'm dying beyond my means".
For somebody who was one of the greatest wordsmith of the twentieth century, Churchill's, "I'm so bored with it all" is a bit disappointing although he said and wrote enough during his life not to have to worry about what he said last. And who doesn't like Humphrey Bogart's,"I should never have switched from scotch to martinis"?
Naturally, I want my last words to bring a smile to the face of friends and families, forgiveness into the hearts of the few who didn't adore me and the promise of immortality if only on the internet. I want folks to read these final words and reflect, "Ah, so typical of him! So warm, so human, so generous, so loving, and such a perfect ending to a life well-lived".   
Given that most of us can don't absolutely know the manner and timing of our ascent to Heaven, I've thought about writing down my last words and carrying them around so they could be retrieved and become the centre-piece of the memorial service – Can't you already hear the Reverend saying, "And, as he so memorably said in his last words…"?
But with my luck I would probably forget to move them from clothing item to clothing item and, about three weeks after I expired, somebody would find a crumpled bit of paper in a jacket they found at St Vinnies and think, "Who was this delusional old fool?"
What do you want your last words to be? Will they be poetic or funny? What are your favourite famous last words? Tell us below!