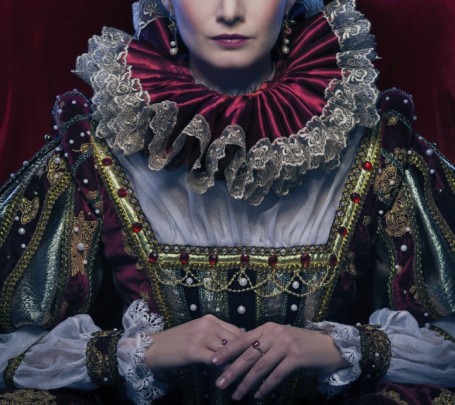 So sang the chorus of love-sick sailors in Rogers and Hammerstein's 1958 classic, South Pacific – they have everything they wanted except, well, a dame.
There are dames and then there is Dame Vivienne Westwood, the British fashion designer and entrepreneur who recently incurred the wrath of the British media and those who don't quite enjoy her exalted social and financial status by saying that if the poor couldn't afford organic food they should "eat less".
Dame Vivienne was interviewed by the BBC when she was delivering a petition to No. 10, Downing Street in London – the home of the British Prime Minister David Cameron – outlining concerns about genetically modified crops.
When the BBC reporter suggested to her that "not everybody can afford to eat organic food" her response, "then they should eat less" had her branded as the Marie Antoinette of the 21st century. To be fair to Queen Marie, she probably didn't say "let them eat cake" but Dame Vivienne certainly said what she said.
Later, she said that she was "deeply upset if anyone would think I don't care about starving people or don't understand the terrible situation some people are in. I have spent years campaigning for social and human rights". Dame Vivienne, who lives with her husband in a Queen Anne house built in 1703 in trendy upmarket Clapham in South London and is worth about AU$20 million doesn't read newspapers or watch TV so, presumably, she gets her understanding of the poor by divine inspiration.
To put everything into perspective – well, her perspective – consider this quote: "Food should cost more. Something is wrong when you can buy a cooked chicken for two pounds (about AU$3.60)"
Her often outrageous public comments are frequently contrasted to her lifestyle and the contradictions have piled up.
She burst onto the fashion scene in the 1970s when she designed clothes for, among others, The Sex Pistols and her ultra-chic outfits features bondage gear, safety pins, razor blades and bicycle and toilet chains. She has since moved on a bit but that inspiration remains and it has made her very wealthy.
In 2007, she said, "I don't feel comfortable defending my clothes but if you've got the money to afford them, then buy something from me – just don't buy too much." It would be difficult for most of us to buy anything much less too much – an example of her range was a 2005 T-shirt featuring the slogan, "I AM NOT A TERRORIST, please don't arrest me" which was a real bargain at fifty pounds (about AU$90). And that was nine years ago and she believes that clothes should "cost more" – well hers sure do.
"Fashion is a terrible thing," she has said, "It's all about tempting people to buy but they should buy less". Meanwhile, her annual Spring/Summer and Autumn/Winter collections are released at very exclusive, very up-market venues with saturation media coverage.
While campaigning for eco-friendly causes, she has been criticised by green groups for not making her clothes and business eco-friendly and her causes are many. Just prior to the independence referendum, she said, "I like Scotland because I think they are better than we are. They are more democratic". She supported the "Yes" vote; the "No" vote won by a democratic 55% to 45%. As noted, she lives in London and hasn't shown the slightest interest in shifting north.
In 2014, she cut off all her hair because – in the words of her spokesman – "We must all wake up to climate change". If anybody understands that then please let me know.
Two years ago she said British people, "have never looked so ugly. Everybody looks like clones and the only people you notice are my age" which makes me wonder why she chose as her husband – a former student – a man who is twenty-five years her junior. Perhaps he is the only man on the planet under 70 who is even vaguely noticeable.
Dame Vivienne is a vegetarian although to my knowledge she has never established an organic farm and she has urged her fans to follow the advice of Russell Brand – a UK "entertainer/social commentator" – who has said, "If the Government says it is good, then you know it's not. Most people agree with this. They know what the Government is up to. Everything they say is rubbish, everything they say is dangerous."
Perhaps she has forgotten Mr Brand is a comedian, well, allegedly a comedian.
Westwood Ho!
Do you agree with Russell's sentiments about Dame Vivienne? What's your opinion of organic food? Do you buy it? Tell us below.