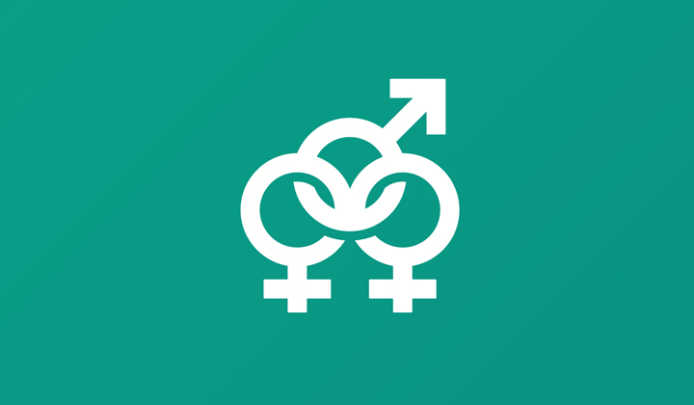 What would you do if, hypothetically, dear old Uncle Bob suddenly announced that he now wished to be referred to as Aunty Roberta or if any of your children or grandchildren announced that they wanted to change sex?
Would you be shocked? Well, that's understandable. Would you be understanding, respectful and supportive? Well, that is most probably…well, problematic.
The Australian Human Rights Commission is currently completing a national consultation project looking at the legal and non-legislative challenges faced by Australians on the basis of sexual orientation and gender identity. According to Tim Wilson, the Federal Human Rights Commissioner, "The problems are enormous and span every level of government, as well as access to basic human services that most of us take for granted. Too often, these issues fall through the cracks of government policy".
He added, "The simple reality is that too many transgender Australians face utterly unacceptable bullying and harassment and other forms of social stigma and discrimination".
Predictably, fundamentalist Christians simply won't accept transgender people citing Bible passages which say that God only created two genders – male and female. But – and I hope I don't offend Christians by saying this – the Bible can be used to support almost anything – Ephesians 5:5 for example tells slaves to "obey your earthly masters with fear and trembling, with a sincere heart as you would Christ". Religious Muslims have a similar prejudice.
Firstly, it has to be understood that transgender people are not just men and women who, occasionally or even permanently, like to dress in a contrary way to their gender. Transgender people are biologically born one way but psychologically another. All they want is for the two to align as happens for the huge majority.
The most high profile transgender Australian is Group Captain Catherine McGregor who was formerly known as Malcolm McGregor. She is currently serving as speechwriter for the Chief of the RAAF.
As Malcolm, he graduated from Duntroon and had a distinguished career and was awarded the Order of Australia in 2012 for exceptional service. Since 2000, Malcolm had been speech writer for every Army Chief reaching the rank of Lieutenant Colonel. It was after she became Catherine – she started living as a woman on 30 July, 2012 – she was promoted to Group Captain.
The military had known for some time of her desire to change identities but they respected her secret and, when she made the public announcement, they were immediately supportive saying that she could continue her career.
At the time she said, "When I came out to the army, I said that I would not be commenting on my transsexuality. But I've been treated with enormous decency. I've been humbled by my colleagues".
Her appearance on the ABC's Q&A last year provoked a huge debate. Human Rights Commissioner Tim Wilson said that she had come across as "deeply thoughtful, whip smart and incredibly personable".
And, I think, even those who wouldn't support or understand her would have to agree that to change genders in middle age, in the still very macho military environment, did need real personal courage. She wrote a book about cricket which was published by Barrallier Books in Canberra run by retired General Ian Gordon, a former Army Deputy Chief of Staff.
The book was written when she was given time off by the Army to undergo hormone therapy and her extraordinary personal transformation.
Of her coming out, General Gordon said, "I don't think that brave is the right word. It's not a step that anyone would take easily; it's been a class act. The way she's done this – particularly as a serving army officer".
And for those who still believe that Prime Minister Abbott is some sort of 1950s throwback when it comes to gay, lesbian and transgender issues, it might come as a surprise that Catherine and he are good personal friends – Abbott introduced her Australian Story on ABC TV and they share a love of cricket – she is the PM's delegate to the National Selection Panel for the PM's XI.
Meanwhile in India – a far more deeply conservative and religious country than ours, a transgender woman has created headlines and history by being elected Mayor of her community, beating an opponent who was endorsed by the political party that governs both her state and country.
Madhu Kinnar, 35, comes from the Dalit community who were once known as untouchables for their lowest rank in society and before the election she was a beggar. You simply could not get a person in India who was more marginalised, reviled and harassed.
The Indian media had some difficulty reporting the historic win – the Times of India headline "First eunuch to win mayor poll" said it all and, naturally for them, they had to report what her "real" (meaning male) was.
Do you support transgender and intersex people? Should it be a talking point or should we treat them as any other without scrutiny? Tell us below.