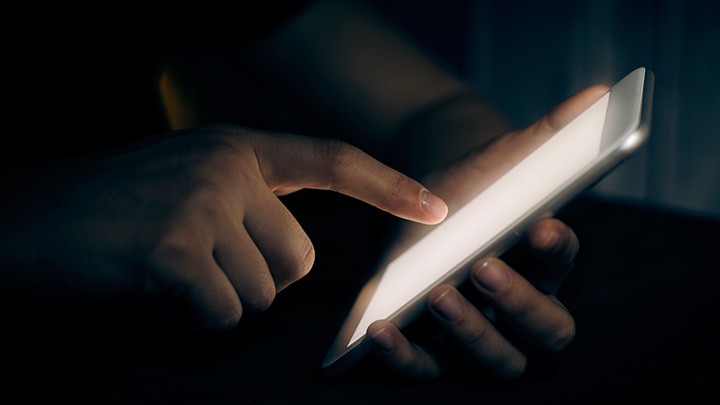 Some two and a half thousand years ago, the Chinese philosopher Confucius wrote: "before you embark on a journey of revenge, dig two graves".
A new, insidious and deliberately cruel and humiliating form of revenge has erupted on the internet – former lovers and partners, furious at being rejected, are posting intimate pictures of their ex online; some to sites which can, and do, publish not only the intimate pictures but the victim's name, contact details and place of employment, as well as other very personal details.
It has become known as "revenge porn" and the Commonwealth, state and territory governments are scrambling to come to grips with it.
The extent of this phenomenon in Australia has not been measured. In the USA, the American Psychological Association has reported that one in ten ex-partners has threatened to expose intimate images of their ex-partner online and 60% of those who made the threats following through and published them. Over 90% of victims are women.
Recently, author Amy Stockwell wrote about one Australian victim of "revenge porn" whom she called "Cathy". She wrote, "Every time 40-year-old Cathy meets someone new, she wonders whether they have seen her naked".
"Hundreds of thousands of people have. Maybe more, she doesn't actually know. Cathy was divorced with two children when pictures of her and her contact details appeared on a 'revenge porn' site. The pictures showed her in acrobatic nude poses that made her look like a seasoned porn star. She first knew about this when she started receiving messages from online porn enthusiasts wanting more photos. Then they started contacting her work."
"Cathy was terrified that she would lose custody of her children. She quit her job, moved cities and started using her maiden name again to get away from the embarrassment and the fear that people would see the pictures. Perhaps the most distressing thing is this: Cathy had never taken a nude photo of herself. She'd never sent a nude photo, nor had one ever been taken of her. Nor had she ever been hacked. Somebody had simply found a picture of her online and photoshopped her into porn scenes."
In another tragic case, high school student Audrie Potts got drunk at a party and while she was passed out her classmates sexually assaulted her and recorded the disgusting details on their smart phones. The next day she started getting lewd messages flooding her inbox and, distressed, she sent a message to one of her classmates, "My life is over … I ruined my life and I don't even remember how". Audrie killed herself that afternoon.
Only recently, South Australian police were quick to tell the 500 victims of "revenge porn" hacking that they really should have been more careful. A spokesman said, "It is timely to stress that uploading images and texts are done in an instant and often without thinking about the long-term effects".
Victims who ask the operators of websites that thrive on "revenge porn" to remove their pictures they are just laughed at. One South Australian victim was told by an overseas website administrator: '**** off you autistic whore, you cannot do anything to stop us".
Some of these websites will only take down the offending pictures if the victims pay an exorbitant fee.
Google has announced that will take steps to help protect people who have their images stolen and placed on these sites by making sure that their images do not appear in any searches using the Google Search engine. But they cannot do anything about the images actually being on these websites. Microsoft has made a similar move when reported by victims and Twitter, Facebook and Reddit have banned "revenge porn" posts.
"Revenge porn" is notoriously hard to police – the copyright in the image belongs to the person who took the photo and websites that host the photos aren't liable for content provided by others unless it is child pornography.
Victoria has some of the best legislation in the world outlawing the sharing of intimate imagery, texts or videos of an ex-partner with the intent to cause harm or distress. It also makes it illegal to distribute the images. But it does not protect victims from being hacked, nor does it help to get the images removed – especially when the websites and hackers are overseas.
In South Australia, distribution of invasive images could be prosecuted under the Summary Offences Act 1953, but that is clearly inadequate; in NSW people could be charged under the Crimes Act 1900; the state is reviewing the adequacy of its laws. Nationally, people could be charged with "using a carriage service to cause offence or to harass or menace another person" under Commonwealth telecommunications legislation.
Around the world governments are taking action. Israel was first to classify a revenge porn perpetrator as a sex offender last year while specific legislation has been enacted in several countries including Canada, Japan and the UK.
What is certain in Australia today is that little, if any, protection to afforded victims of "revenge porn" although growing awareness of it may lead to some government action.
Are you concerned about your own privacy online? And how can we stop this horrifying breach of privacy?
To write for Starts at 60 and potentially win a $20 voucher, send your articles to our Community Editor here.