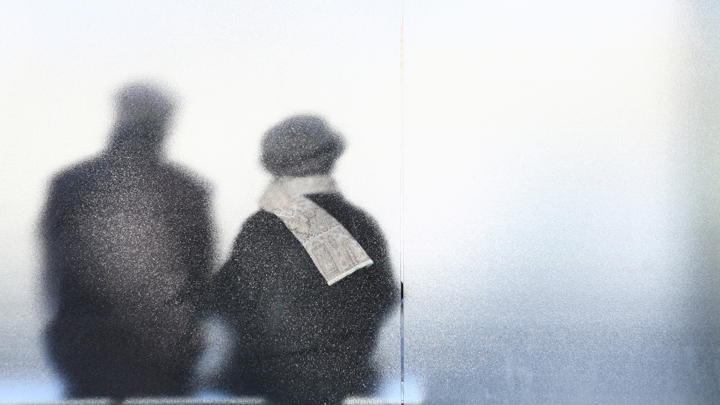 Scotland's oldest woman Jessie Gallan, who turned 109 in January, believes the secret to living to a spritely old age is to eat plenty of porridge and avoid men.
Miss Gallan – and, yes, it is and always has been "Miss" Gallan – radiates health but it is hard to tell from her impish smile is she is serious when she said, "My secret to a long life has been staying away from men. They're just more trouble than they're worth".
Born in a tiny two-room farm cottage, she slept top-to-tail with her five sisters and one brother on a straw-filled mattress before leaving home at 13 to become a milkmaid. Then she worked in a farm kitchen and later in a hotel.
"I also made sure that I got plenty of exercise and I eat a nice warm bowl of porridge every morning," she said. And, in case the other secret to a long and happy life has been missed, she added rather forcefully, "And I have never gotten married".
"I always worked hard and seldom would I take a holiday. I always had good jobs with very nice people. It's amazing to see how completely different the world is now from the one I grew up in".
However, Britain's oldest women, Gladys Hooper, who recently turned 112, said, "The secret of my success is that I've always been busy. I prefer being busy to being idle. Being active keeps you young. I have always lived a straight life, never done stupid things. I have never gone beyond the limit".
Mrs Hooper, an Englishwoman, said what she didn't like now was not being able to get out and about like she once did.
"But I have done what I wanted to do and helped others as much as I could. I do not feel anything like the age I am – I do not feel any different to when I was 70," Mrs Hooper, who was widowed in 1977, said. Her only child Derek, who is an active 84, now cares for his mother.
According to Derek who got a phone call from Buckingham Palace confirming his mother's status as the UK's oldest person, she took it all rather calmly. "She simply said, 'Oh, that's quite nice. It's difficult to believe.'" He added, "She's still in great form; she's got all her marbles".
Gladys inherited the oldest person alive in the UK status from Ethel Lang who died recently at the age of 114. Her death was the end of an era – she was the last person alive who was born when Queen Victoria was still on the throne.
If Jessie is happy not having any men and Gladys is happy for having only one, American grandmother Linda Wolfe, 73, is rather different. Mrs Wolfe has been married a staggering twenty-three times. And, not surprisingly, she also holds the world record for having the most divorces.
She first got married when she was 16 to 31-year-old George Scott and that union was her longest, lasting seven years. From there it has been all downhill.
Her husbands have included a one-eyed convict, a preacher, barmen, plumbers and musicians. Two turned out to be gay, two were homeless, one beat her and another put a lock on the fridge.
One marriage only lasted thirty-six hours because, she said, "The love wasn't there".
Along the way she married the same man, Jack Gourley, three times and divorced him three times. She wouldn't have been averse to marrying him a fourth time but for some reason, he wasn't all that keen. Now, isn't that a surprise?
Her various unions have produced seven children and "many" step-children. She can't remember how many. Another surprise?
Her last marriage to husband, Glynn Wolfe was, she admits, a publicity stunt but it was a legal marriage. It was Glynn's twenty-ninth marriage – he is the undisputed winner as the most married man ever – and he died a year after walking up the aisle aged 88. Frankly, it's nothing short of a miracle he lasted that long.
It's been 17 years since Glynn was gathered. "It's been years since I walked down the aisle. I miss it. I would get married again because, you know, it gets lonely".
She's "definitely" on the look-out for hubby number 24and it's her proud boast that she never ever cheated on her husbands but, reflecting on her life as a serial bride, she said she would never marry as many men if she had her life to live over again.
Her advice? "Just get married once – and stay married".
Zsa Zsa Gabor who has had only nine legal husbands was once asked, "How many husbands have you had?" to which she answered, "Do you mean apart from my own?" so, perhaps, she holds the record for having the most husbands.
She was not one to let the grass grow under her feet when it came to having men – and she is 98.
What is your secret to a long life so far? What keeps you healthy? Tell us below.
If you'd like to write a blog for Starts at 60 – we'd love to hear your stories! See our guidelines here and submit your articles to us here.