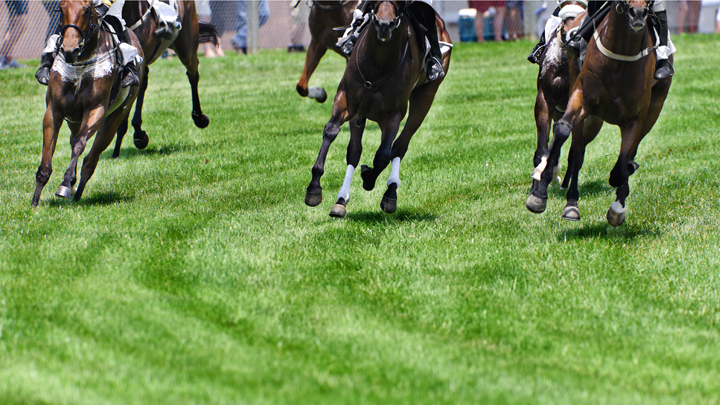 And, of course, that is the Melbourne Cup which will be run on Tuesday at Flemington Racecourse, starting at 3pm AEDT. It is the 154th race since the first in 1861.
Properly known nowadays at the Emirates Melbourne Cup, it offers prize money of $6.2 million – the richest handicap race in the world – and the 24 starters (23 this year following the scratching of Seamoon) have to meet some fairly tough minimum performance conditions to get a chance. Every horse has to be a proven performer over 2,300 metres or longer in the past 18 months.
Since 1972, the race has been run over 3,200 metres – prior to that it was over two miles.
The field this year has been somewhat uncharitably described as a "Dad's Army" with four 9 year olds, two 8 year olds and eight 7 year olds. The baby of the field is Lucia Valentia who is the sole 4 year old. All horses must be over three years old and, perhaps significantly, 141 of the past 153 winners have been 6 years old or younger.
The Melbourne Cup has long had an unchallenged grip on the sporting imagination of Australians. In 1895, the American novelist Mark Twain was in awe of it. Saying, "Nowhere in the world have I encountered a festival of people that has such a magnificent appeal to the whole nation. The Cup astonishes me".
The first 1861 Cup attracted a crowd of 4,000. The owners of Archer – which went on to win the 1862 Cup as well – got 170 pounds and a gold watch. By 1880, 100,000 – more than a third of Melbourne's then population – flocked to Flemington.
Legends have been created, reputations enhanced and prayers answered but, on the other hand, dreams have been crushed, fortunes lost and confident predictions ridiculed after spectacular failures.
Four horses, including Archer, have won two Cups – Peter Pan in 1932 and 1934, Rain Lover in 1968 and 1969 and Think Big in 1974 and 1975. The magnificent Australian born and trained Makybe Diva is the only horse to have won three – 2003, 2004 and 2005. The "Cup King" is Bart Cummings who has won an extraordinary twelve.
What makes tipping for the Melbourne Cup difficult is the demanding performance standard required which means that all runners have shown excellent form recently. There can be incredible fluctuations in the odds because mug punters like me who only have one racing bet a year back horses for all sorts of reasons that a dedicated punter would, and do, find incomprehensible.
Examples include liking the "look" of the horse when, let's face it, they all look pretty damn good or backing a horse because it carries your lucky number or your favourite colour or because of the colour or sex of the horse. Less eccentric ways to bet is to bet on the track record of the jockey – obviously only top jockeys will accept rides on horses that are in with a chance – or on the record of the trainer although even Bart Cummings has had his fair share of duds.
So what do I think? Well, for what it is worth, I'm tipping Lucia Valentia not just because she is the youngest but because of her strong performance in the Caulfield Cup. My next favourites, in no particular order, are Admire Rakti, Fawkner, Protectionist and Signoff.
So off to the TAB or your favourite bookie and just go for it. Your tip is probably just as good or even better than mine and remember you can punt by way of box, each-way, exacto, quadrella, quinella, treble or trifecta or simply straight out. Don't be embarrassed about not knowing the finer points of how to bet, the obliging staff wherever you bet have been trained to take your money off you in the most helpful and charming of ways.
And if you can get to Flemington, don't pass up the opportunity. It has the largest rose garden in the southern hemisphere – on the National Heritage List since 2006 – and Cup Day is symbolised by a yellow rose which is the rose denoting joy, pleasure, friendship and delight.
Good luck!
Are you betting on the Melbourne Cup? What is your tip? How did you watch the race? With friends or at the office or local pub?