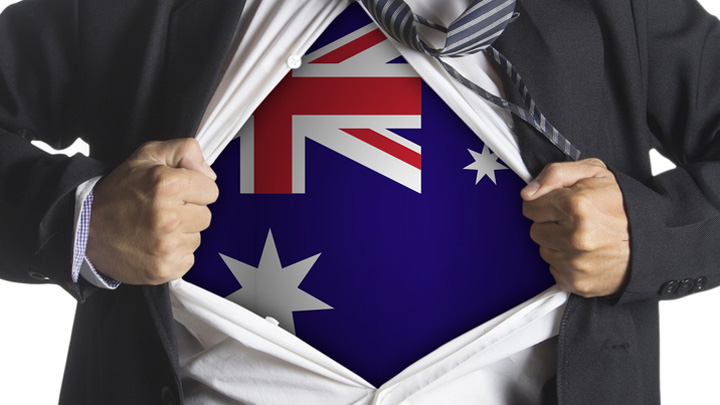 It was US President Ronald Reagan who memorably said, "The nine most terrifying words in the English language are, 'I'm from the government and I'm here to help'."
I spent a quarter of a century working for National Party politicians up until the late 1990s and all were solid, dependable and clear-sighted sons and daughters of the soil. None could have been accused to channelling Churchill and most were taciturn to the point of being gruff.
They all shared a commendable clarity in their communication. People could understand what they said even if they didn't like what they said. They expected their public servants to speak and write in crystal clear English so, when in a moment of idle curiosity I thought I would check out some senior ministerial-level jobs, I thought that I could do no better than check on who was serving Barnaby Joyce, the Federal Minister for Agriculture and Water Resources and Deputy Leader of the Nationals.
As it happens, his Department is advertising a Deputy Secretary position. A Deputy Secretary is a frightfully important top-level job that would have a corner office, a coffee table and tasteful prints for the walls.
The Department is crisply described thus: "Our role is to provide more sustainable, productive, international competitive and profitable Australian agricultural, food and fibre industries through policies and initiatives that promote better resource management practices, innovation, self-reliance and improved access to international markets and safeguard Australia's animal and plant health status to maintain overseas markets and protect the economy and environment from the impact of exotic pests and diseases, through risk assessment, inspection and certification, and the implementation of emergency response arrangements for Australian agricultural, food and fibre industries."
That 83-word sentence says what could be said in 10 words, "Our role is to promote and protect our primary industries." You can be fairly sure that The Honourable Barnaby didn't write that himself although, to be fair, he was an accountant once and that passes as an intellectual in National Party circles.
Then they get to the job itself.
Desired attributes include "high level representational skills, the ability to maintain excellent client and stakeholder relations and sound policy and risk assessment skills" not to mention "a collegiate personal style, energy and an enthusiastic approach, complemented by political acumen, sound judgement and the ability to motivate people."
Then there is a list of 15 required attributes. Modestly, I think I could answer "yes" to the lot – after all, who wouldn't?
I've even started thinking about my responses should I apply for the job. After all, it will pay a very hefty six-figure salary and perks package, presumably to bring it into line with your average Australian farmer's income.
"Experience in managing a complex and diverse range of functions" – "Yes, I have. Only the other day, I paid the Council rates while eating a sandwich."
"Be a skilful communicator with personal presence" – "Yes I can talk under wet cement and yes I do"
"Be forward looking"- "Yes I am and never look back"
"Be self-motivated" –"Yes I am. After all I decided to apply all by myself"
"Have excellent judgement" – "Yes I do. I have the wisdom of Solomon"
"Have a demonstrated capacity to build and maintain relationship" – "For sure. I've had more relationships than others have had cold drinks on a hot day"
"Have the ability to identify and assess emerging issues" – "I've been able to predict mummy's reactions to just about anything for more than sixty years"
A pretty good start I think and only eight more required attributes to address. Mind you, it's a bit unfair when they expect applicants to answer all of this – and more – in no more than one page given that they have hardly led by example, isn't it?
And even if I do manage all of this I will be "required to obtain and maintain a security clearance to Negative Vetting 1 (Secret) as a minimum". Fortunately, I happen to know a good vet and I'll ask him to put in a word for me.
And, what is particularly nice and very democratic of the Department is that while, "Relevant tertiary qualifications will be favourably regarded" they are not actually demanded so anybody can apply.
Another US President Franklin Roosevelt once put a public servant in his place when he said, "Are you labouring under the impression that I read these memoranda of yours? I can't even lift them."
So perhaps Minister Joyce should tell his Department that they would be wise to avoid writing drivel or, as a diligent public servant would write, "Simply stated, it is sagacious to eschew obfuscation".
Share your thoughts below.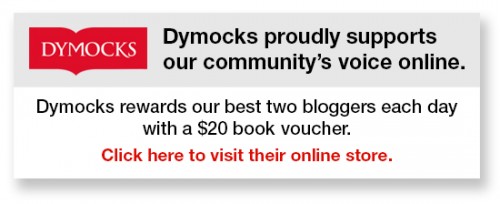 To write for Starts at 60 and potentially win a $20 voucher, send your articles to our Community Editor here.