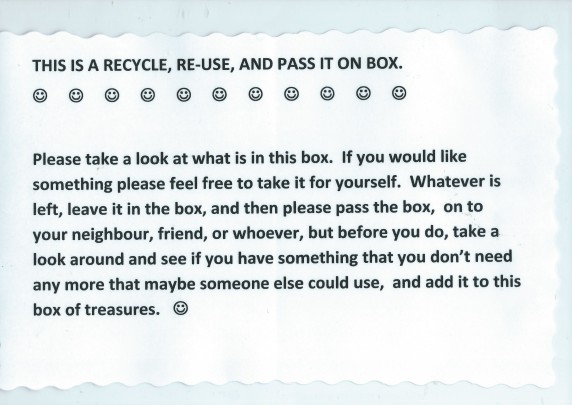 I had a lovely surprise this week and it moved me so much I had to share it with you.
A large cardboard box appeared on my door step. On top was a message.
Inside we found all sorts of things:  mugs, an apple peeler, books and a variety of beauty and household things. The note urged us to take a couple of things and perhaps add a couple of things and pass it on.  We have no idea where it came from, but have done what they asked, all the goods were in new condition. We added some new books and a necklace etc to the box and then left it on the doorstep of a neighbour.
Its a nice idea, just wish we knew where it came from!
Has anyone else here ever seen a mystery box like this?  Is it something you think might be nice to try?