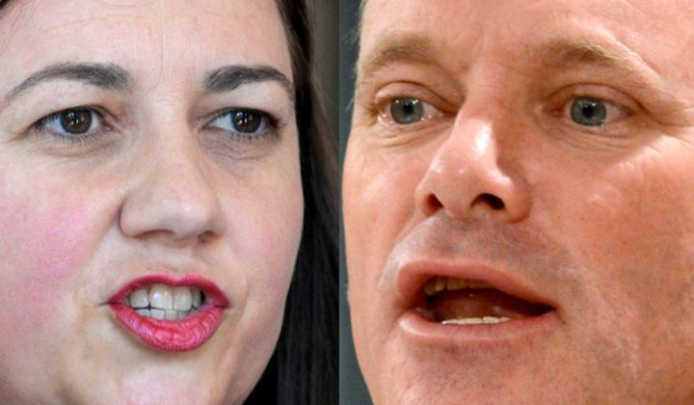 Here in sunny Queensland we are enduring a State election campaign.
Polling day is 31 January so, happily for us, it is not a long campaign. If you can stay indoors with the blinds drawn, the door firmly locked and the family Rottweilers off the leash, you should be able to live through it. A bottle or twenty-three of scotch will make it seem to go by much more quickly.
You can't venture into a shopping mall without being accosted by candidates and their band of helpers, anxious to stuff leaflets into your hands, fix you with smiles that beam insincerity and ready to happily agree with any abject nonsense you might spout.
Don't run away and try to hide because they will hunt you down with the determination of a pack of tracking hounds. Confront them and ask them questions – they hate that, truly they do. One of my favourite questions is "Do you believe the moon landings were faked?". Usually their smile fades somewhat but you will at least get a polite nod as they edge away. That is the time to take the fight up to them, "Did you know that that Harold Holt was taken by a Communist Chinese submarine?". Then it will be they who flee.
Possibly the most inane form of campaigning is to stand at a busy intersection waving at the traffic. It suggests to me that that candidate is not exactly channelling Churchill. I bet you can guess what would happen if you copped a fine for dangerous driving because you waved back and you sent it for payment to the candidate's election HQ?
And use of that word "fight" now has wide bi-partisan support. Candidates no longer "promise" that they will do something – they will "fight" for it. Does that mean, in the event of their being elected they will indulge in fisticuffs with those on the other side of the Parliamentary aisle who, presumably, are ready to "fight" for something else? Well, no actually.
Whatever their political persuasion, Australian MPs either can't or won't literally "fight" unlike more robust and passionate MPs in other countries who have engaged in physical brawls on the floor of their Parliaments including Ukraine, Peru, Bolivia, Estonia and many others. The Parliament of the Republic of China (Taiwan) was awarded the celebrated Ig Nobel Peace Prize for "demonstrating that politicians gain more by punching, kicking and gouging each other than by waging war on other countries".
By suggesting that they will "fight" for something, our candidates really mean is that they might raise it with the relevant Minister or even go so far as to make a speech about it. All very tame, really. But it sends the message that the candidate is on your side and that is all that is important. It goes hand-in-hand with that other old favourite, "standing up for [insert electorate]". "Determined" means they might raise it with the Minister twice.
"I will stand up for the people of [insert electorate] means that the other candidates won't; "strong policies" means that they are lots better than what the other lot is offering which, presumably, are weak; while "passionate community activist" means that at some time or another the candidate started a petition or something "to get what we deserve". Or it could mean that the candidate now and again helps out with Meals On Wheels, occasionally drops by a school P & C meeting or has had a drink at the local RSL.
"I have strong family values" means that other candidates don't and could well be disgusting, depraved perverts. However, our increasingly multi-cultural and secularist society has seen the word "Christian" largely disappear from the major parties propaganda – nobody wants to upset the Muslims, the Jews or anybody else.
Opposition candidates are big on saying, "We deserve better" or "The time for waste/inactivity/pork-barrelling/jobs for mates/etc. must end" while Government candidates love "We have started on the long road to recovery" or "Don't put your family at risk".
And some of the candidates' photographs could be used to frighten the kiddies into going to bed early. Sometimes they feature not just the candidate but the whole family with spouse looking embarrassed and uncomfortable trying to look devoted and the children looking bored and distracted. Usually the candidate has a fixed smile that suggests a red hot poker has been firmly inserted in the anus.
And always remember, that the word "politics" comes from the word "poly" meaning "many" and "ticks" meaning "blood sucking parasites".
Photo via ABC
Do you agree with Russell's sentiments about the upcoming Queensland election? What will you be hoping changes if a new leader is elected? Tell us below.