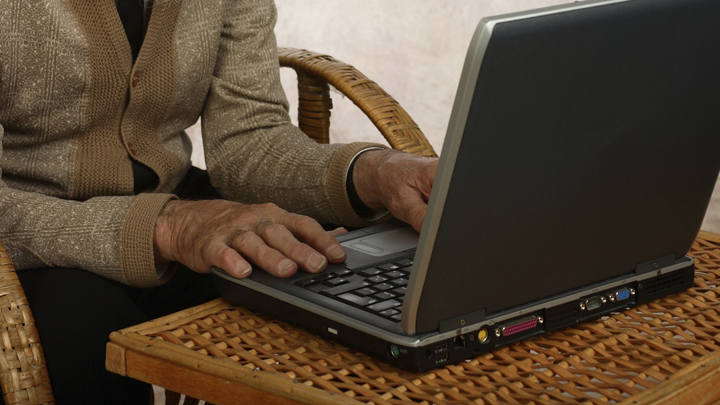 I've been thinking about writing the Great Australian Novel.
The multitudes of people who are in awe of my literary skills have been urging me to write this book. Perhaps not multitudes exactly but I can actually name two. Unfortunately one is dead and the other is in an institution which the politically correct refer to, I think, as a "high care facility".
Naturally, my book will be sweeping in its brilliance, instantly absorbing in its sensitive description of finely drawn characters, breathtakingly audacious in its magnificent plot and written in a style that is ironic yet sympathetic, defiant yet seductive and – above all – bold, daring and unflinching in its raw courage.
When the literati and other denizens that inhabit the world of the demimonde gather to discuss Australian literature, I want the conversation to go something like this: "Yes, Patrick White does have his good points but have you read Grenning's magnum opus? It sears the soul".
Yes, White is – so far – our only Nobel Prize winner for literature and I think he is rather good actually. Please note my careful and, I think, judicious insertion of the term "so far". Did you know that he actually turned down the offer of a knighthood? Well, there's no false modesty about me now that knighthoods are back.
I want to receive the Miles Franklin Award as well, modestly lowering my eyes while rapturous applause thunders across the Melbourne Cricket Ground specially hired for the event to try and accommodate my fans. The Miles Franklin prize is considered the benchmark for Australian novels and at the MCG ceremony, I would not be surprised if the folks who run it announced that they are closing it down because no novel could ever reach the commanding heights of – well, you know.
Perhaps the book should be semi-autobiographical – a story simply yet bravely told of triumph over adversity. Something like: "I was the 11th of the 15 children my mother, an alcoholic prostitute, had to fourteen different men. We lived in a two-room hovel, slept on rotting straw and were regularly thrashed by her drunken clients for crying because of our gnawing hunger yet I escaped that misery and became the successful and respected man I am today."
It's not true but, "I was the eldest of two boys born to my respectably married parents and we lived in a lovely, and love-filled, middle class home. I never wanted for anything and after completing secondary school, I went on to study…" Well, you know what I mean; it just somehow lacks impact even if it is true. Maybe I should scrub the autobiographical idea.
I know that you have to grab the reader's attention with the opening sentence and, regrettably, I've discovered that "It was a dark and stormy night…" has been used and as far back as 1830. Perhaps, this – "A single shot shattered the inky blackness of the night and Tarquin slumped forward, his slim-cut Armani suit, beautifully complemented by a Ralph Lauren silk tie over a charming Hardy Amies pure linen shirt, flew open. In his horrible death throes one of his ECCO Edinburgh loafers, in a contrasting yet boldly daring deep brown, somehow became detached from one of his feet. I was shocked – the sock on that exposed foot had been darned."
Perhaps it needs a wee bit of work but I'm confident that I have captured the mood and, therefore, the reader.
Did you know that a book was published in 2011 with the title of "The Great Australian Novel – A Panorama"? It's supposed to be a review of contemporary Australian novelists yet it was written by somebody called Jean-Francois Vernay and in French for the French. The English translation came later.
I've come to the reasonable conclusion that this "book" was produced in the same Gallic tradition that allowed their nuclear tests at Moruroa Attol. What would the bloody French know? In fact, during those nuclear tests I gave serious thought – very serious thought – to downgrading my bubbles from my usual Louis Roederer Cristal to some ordinary Dom Perignon. When I'm angry, I can get very angry.
Anyway, back to my proposed book.
While not necessarily autobiographical, the main character will in many ways reflect me. He will have a manly reserve, a gruff ruggedness, a steely individualism and a heroic stoicism that shrugs off pain yet, at the same time, inner warmth, a core of compassion and the very embodiment of Australian mateship, love of family and traditional family values.
I bet you are already wondering why Tarquin's sock was darned.
Would you read Russell's book? Do you want to write a book? Or have you already? What is it about? What do you dream of being able to do, book or otherwise? Tell us below!