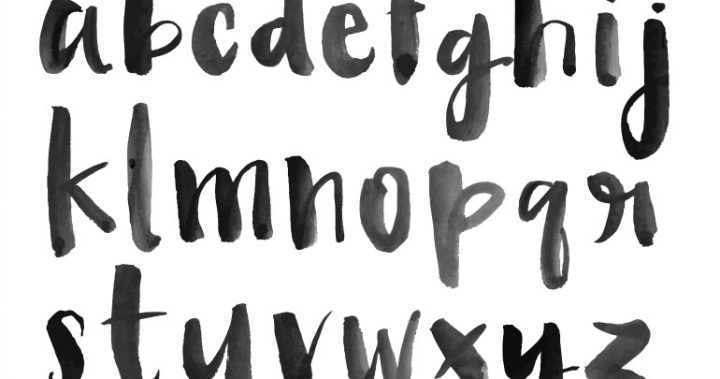 I was introduced to a font by mummy and daddy when I was only days old — no, they were not trying to suggest that I write in a certain typeface, I was being baptised. If I had given it more than a moment's thought then — and I didn't because when the clergyman splashed water on my head I allegedly let out a scream that was heard in dark corners of hell — I would have known that a font was a stand with a basin full of water on it.
It was much later that I discovered that the word 'font' also meant the typeface used in a document.
My introduction to fonts was in lower primary school when the teacher demanded that we all use proper 'running writing' that was beautifully and neatly contained within the lines on the slate. It had been preordained by the great minds that set standards for kiddies in the early 1950s. Individual flourishes were sternly forbidden; any aberration from the norm was tantamount to communism.
Who remembers slates?
My 'running writing' has deteriorated terribly in the past 60 years. It verges so closely on the indecipherable that those who don't know me suspect that I might be a medico. Have you ever tried to make sense of a prescription? I'm convinced that medicos and pharmacists have a secret code that only they understand.
Now that most of our written communication is via typed messages we should give considerable thought to how our messages look. The medium is the message and all of that.
My chosen style is Calibri — after a lot of introspection and self-analysis, I have decided that this font best expresses my warm humanity, my gentle self-deprecation, my wholesome honesty and my unimpeachable integrity. It's a font that persuades not lectures and, while understated, it has a very real and individual character.
Now here is as good a place as any to announce my favourite font joke: Comic Sans goes into a bar and the barman says, "We don't serve your type here".
Perhaps that would have been funnier in a different type; perhaps Lucida Bright or Yu Gothic.
I've obviously been giving a lot of thought to fonts and it is all because of our or, at least, your ABC.
They have announced that they are developing a 'Design Language System'.
The digital services team has gone to a lot of trouble to explain their mission which is to design a typeface "that would allow us to embed the ABC's distinct character".
Now this is the most important bit and it certainly shows that the ABC is not an outfit to shy away from bold, innovative and cutting-edge decisions.
They discovered "that nature plays a significant role in creating iconic Australian design". Who would have thought?
The 'key characteristics' of the new font had to show, "…the connection to that land with a coastal and outback feel. The open spaces of a wide brown land played a significant role. A sense of contrast that is simultaneously austere and rich. A true sense of inclusiveness that celebrates diversity and multiculturalism. And finally that special larrikin mentality that does not take itself too seriously".
The design team reached out to collaborate with "designers, content creators, communication specialists and marketers across the ABC along the way" and, finally, it seems that have arrived at an understanding of what the "OneABC" font should be. A long and difficult journey to be sure but they did it.
Importantly as the team noted: "Diversity is built into the DNA of the OneABC font — it shows influences of a number of other sans serif treatments, such as humanist and grotesque, a nod to the eclectic melting pot of modern Australia. Individual characters also have some quirky details which are slightly larrikin but always purposeful."
But wait, there is more to come.
The team continues: "We now have the foundational expression defined. But the work is not done yet. We will continue testing in different production environments, and proceed with the design of additional sans serif weights and key serif weights to meet other ABC needs"
Now, I certainly read that with a real sense of relief. For a moment I thought they considered this important task had been completed and I was about to send off a message to the team demanding that they continue testing in different production environments and… well, I don't have to, do I?
All of this breathtaking news is but the first in a promised series of blog posts by the team leader, Peter Lofgren, who writes, "This Design Language System [DLS] is a singular evolving design definition that will unify our digital properties. It will forge a coherent and delightful experience, fortifying the ABC brand and maintaining our relevance to all Australians".
I can hardly wait.
If you were to define yourself as a 'font', which font would it be? Share your thoughts on this blog with us.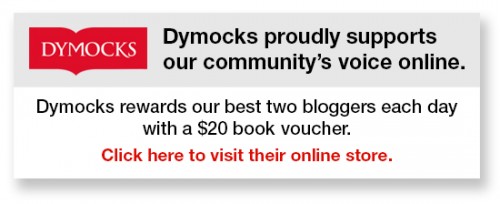 To write for Starts at 60 and potentially win a $20 voucher, send your articles to our Community Editor here.