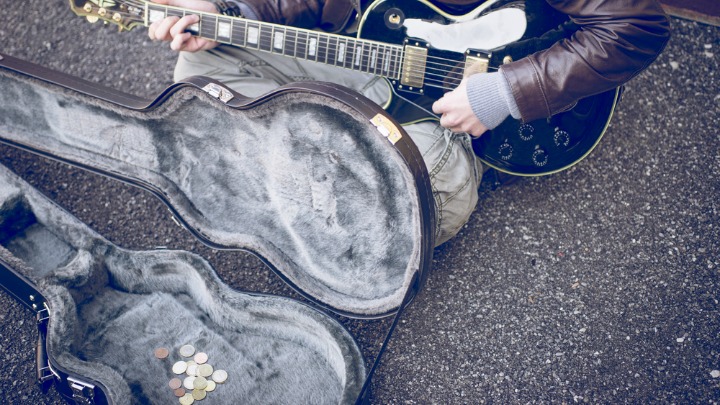 Now that the election has been fought and won, no doubt there are many on the losing side who think that their lives will be blighted, their aspirations crushed and their dreams turned to dust.
Such is life.
And in the front ranks of the complainers about the result will be artists. Or, at least, people who call themselves artists. Why? Because The Greens are not the government. The Greens had the most generous policy which would have seen $270.2 million of taxpayer dollars handed out to self-described artists over the next four years.
Not that this money is a handout. It is, in fact, according to The Greens an "investment" which would, if implemented, inspire "a vibrant and independent Australian arts community". They obviously don't understand the irony in having a policy which advocates taxpayer-funded handouts with some sort of independence.
I don't know about you but people in the back bar of my local pub could talk of nothing else during the campaign and lively debate on the subject at the local RSL Club drowned out the clatter of the pokies. Frankly, I was not surprised because handing out wads of money to those who call themselves artists puts in its place dreary trivial things like the economy, the war on terrorism, education, health and all of the other nonsense that tried to intrude into the campaign.
I confess to being somewhat of a philistine about things artistic. I don't know much about art but I know what I like and isn't it wonderful when the eyes in a portrait follow you around the room?
Sadly, The Greens' policy neglected to actually say what an "artist" is.
They did say, "Artists often operate as small businesses, having to account for the costs of materials, equipment, travel, training and venue hire before they can even think about take home pay." That is what makes artists different from trades folk, shop owners and others in small business but who are not gifted by the touch of a Muse. These people lead very pedestrian lives and too bloody bad if they don't get any take home pay because they are not artists.
There is a school of thought that believes that the more ignored an "artist" by the ungrateful great unwashed – people like you and me – the better, more trailblazing, innovative and exciting the artist is. So, presumably, if such "artists" produce things that go down like the proverbial lead balloon, it's not their fault, is it?
Included in The Greens' policy was a special $1 million to "introduce an artist in residence program at Parliament House" thus allowing the selected artist to "better engage" with the pollies.
You can imagine a conversation which begins with an MP asking, "What are you doing?" and getting the reply, "I have abandoned dabbling with Dadaism to explore expressionism and even existentialism and to even push the boundaries of post-impressionism." No doubt the MP would walk away deeply impressed by this engagement and be forever committed to this program. Great minds, minds inspired about the needs of artists, rise about the sort of nonsense that ordinary people worry about.
The Greens also believe that touring arts companies should become "a tax exempt entity" which means paying no tax at all. I'm sure Cameron Mackintosh would welcome this innovative policy – just think how much more they would make next time they staged "Cats", "The Phantom of the Opera" of "Oliver!" although since they are successful they are really not artists.
The Greens lament, "The arts contribute to the social well-being, economy and cultural life in Australia, yet they are not given the credit they deserve by the broader public for the important role they play". Isn't that just awful? The "broader public" should be ashamed of itself. Handing out great dollops of cash to struggling "artists" could go part of the way towards an apology by the ignorant, selfish, prejudiced, and biased and, above all, inartistic "broader public". 
Now this is another awful discovery I made thanks to The Greens, "Artists who achieve excellence and are rewarded with prestigious arts prizes have to pay income tax on their winnings." Naturally, of course, The Greens would exempt these prizes from income tax. Too bad if lesser sorts of people – those in the "broader public" win financial prizes for their efforts – they naturally will still have to pay income tax.
And then there is the proposed $5 million "Arts Research and Development Fund" which will "support Australian work that is truly innovative and takes risks" which, translated into English, means handing out money to people who produce stuff that is universally panned as rubbish.
Now I've really thought about it, I'm sorry we won't get to see this policy in action. After all, I'm sure that I could produce a painting or a toe-tapping tune or a lovely play with the right sort of grant. And it wouldn't bother me one bit if my expression of artistry was a flop – the money would keep coming!
Share your thoughts below.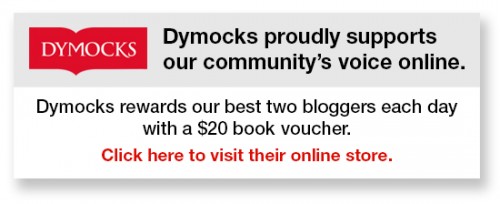 To write for Starts at 60 and potentially win a $20 voucher, send your articles to our Community Editor here.