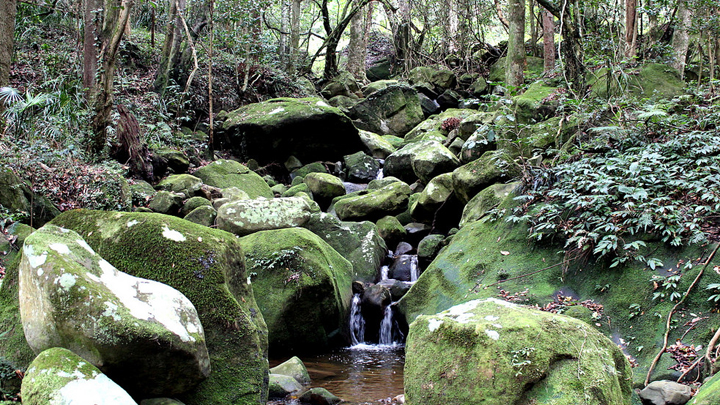 There was such a deep peace there. That was before the bands started playing. We could hear the sound of bellbirds, parrots and magpies and of wind rustling in the trees. There were children running and playing in the huge empty meadow. They were happy kids and caused no trouble, in six hours I saw no fights, no squabbles, the dozen or so little ones just ran and hid and played. The way children should.
We were there for a day of music in the forest, with at least a dozen acts to go on, from folk to jazz, country music and rock, sweet melodies and harmonies, and even a full Pipe band with the wail of bagpipes and the swirl of tartan skirts.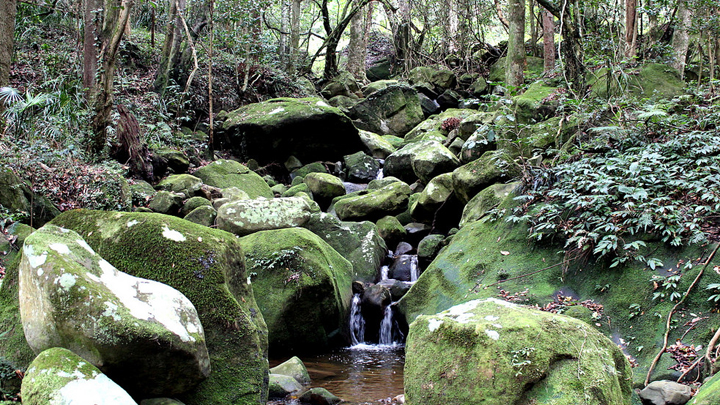 The acts came thick and fast as we sat on our foldout chairs beneath the trees. The huge trees dwarfed everything, providing shelter for birds and homes for wildlife. It is a place that exudes peace. There are lyrebirds hidden in the undergrowth, but they would be well hidden with this noise disturbing their home.
This is Balook in East Gippsland. The concert is the fifth since the original one after the 2009 fires. The small community decided they would like to mark moving forward, and getting together after the losses and devastation the fires left. So with some help from the shire they launched music in the rainforest as an annual event. As usual in these small places everyone works so well together, to make it a success.
Last year the numbers were huge, probably more than 400, but this year sadly with some smoke still around and misinformation on the web site, people thought the roads were still closed, which wasn't the case. Still around 200 or more sat and enjoyed the musical treat. The committee also provides a free lunch of sausages and salads. Then there were the delicious scones and cream, tea and coffee. The sun came out to cheer us and the general happy mood stayed all day. From 10 until 6pm we were entertained. Chatting and breathing in the clean fresh air. As we packed up the chairs and the picnic rug I thought how lucky we are to live where we do.
The only tough bit is getting there, we drove up the rutted and dusty bush road on the way up, it seems to take a lot longer than you expect, and on the way down the winding fern enclosed single road is also a hazard, as there is a drop one side of hundreds of feet, you just pray you don't meet another car on the way. It is still worth the challenging drive though.
Bush bands and guitars, a plethora of music making a wonderful mix, and proving they had something for all tastes. They called the concert Rainforest Rhythms. I will be looking forward to going again next year.
What community events do you love attending?