I'm proposing that the Queensland Police Service's 'Concerned Community Supporter of the Year' go to an anonymous Sunshine Coast, Queensland, man who handed in to the Maroochydore Police Station what he thought was a lady's breast implant.
Police who nowadays are not that likely to tell some crank to bugger off and stop wasting their time, duly accepted the suspected implant and issued a receipt.
Then their accumulated detective skills were concentrated and they discovered that the suspected breast implant was a jellyfish. Oh dear.
Senior Constable Zoe Brady posted a message on the Police Service website, complete with a very fetching snap of herself holding the item in a plastic bag, announcing, "The man was concerned it was a prosthetic implant from someone who may have been murdered or drowned."
Senior Constable Brady is certainly a very healthy looking young woman with admirably pulchritudinous protuberances and, I'm sure, far too sensible to want — or need for that matter — implants. I suspect that she was a well-behaved kiddy who always ate her crusts.
If I was that civic-minded citizen I would pray my name never became public. What red-blooded man can't tell the difference between real and false boobies?
Once I had to endure a lot of whinging from some woman who had fake boobs, fake hair, fake eyelashes, fake nails, a fake tan, fake teeth and who was swaying in the breeze wearing impossibly high stilettos about how all she wanted as "a real man". Obviously no sense of irony, real or fake. This is the sort of woman who would wear a T-shirt with the designer's name 'Guess' emblazoned across the surging front thus unwittingly provoking the response, "Falsies".
I've done a lot of research on this subject with all of the objectivity of a truth-seeker and all of the sensitivity of a new-age guy. Of course, there is no prurient interest at all.
There is no shortage of medicos who do the falsies implants operation which is discreetly described as "breast augmentation". This vital work is undoubtedly far more important than curing the sick and healing the damaged and wounded and if you don't believe me, ask them.
One of Australia's leading cosmetic enhancement outfits — I know this because their website told me so — charges $6,000 for this procedure and recipients are assured that, post operation, their boobies will have a "younger or perkier appearance". "Younger or perkier"? For that sort of money I'd want them to look both younger and perkier. Then again, I'm not a woman and perhaps I am just being picky.
It takes from one to two hours in their "state of the art" facilities a woman to get an enhanced chest although potential patients are warned "Your full breast augmentation journey will take between six months and two years". It seems rather a long 'journey' to endure after an operation which lasts less than two hours, I think. But what would I know?
It is certainly appropriate that in an age of complete equality that men should be able to have this 'procedure' as well and the standard bearer of this equal opportunity pioneer is a Canadian, Brian Zembic, who describes himself as "a magician and professional high stakes gambler".
It seems that Brian and a mate of his were on holidays 20 years ago. The mate's girlfriend was also along and, shamelessly, "was flaunting her boobs" according to Brian who said to his chum, "If I had boobs like hers, I could get just as much attention as she does". So the two chaps had a bet — Brian would win $100,000 if he could have similar assets to the mate's lady companion and get just as much attention.
I suspect that apart from leering at the wanton display, the chaps had taken some refreshment but the next day Brian set out to win the bet. He visited a plastic surgeon who was also a gambler and after winning a few games of backgammon, he got himself a free "breast augmentation" — size 38C to be precise.
Yes, he won the bet and after all of this time Brian still has them because every year he keeps them his mate pays him $10,000. He must think that looking like a sad and ageing lesbian is worth $10,000 a year. Well, I don't however poor I am.
Brian intends to keep them and says, without any suggestion of uttering a provable lie, says "they've grown on me".
Mind you, if you are the sort of chap who enjoys slipping into a frock now and again, you will be delighted to know that you can purchase false boobs that, allegedly, look and feel real. Thoughtfully, these products at the high end of the market are 'self-adhesive'.
And they come from China so there's another reason for our Free Trade Agreement, isn't it?
But I can only wonder what this is doing for our reputation as sun-bronzed, outdoorsy and aggressively masculine diggers among the comrades.
Do you know someone who has had implants or other cosmetic enhancements? Share your thoughts on this topic.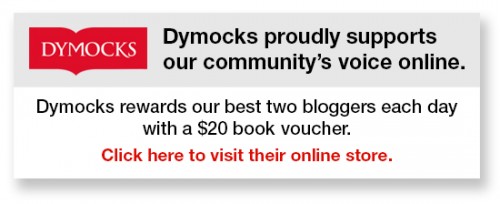 We love getting blogs from our community. To write for Starts at 60 in 2017 and potentially win a $20 voucher, send your articles to our Community Editor here.