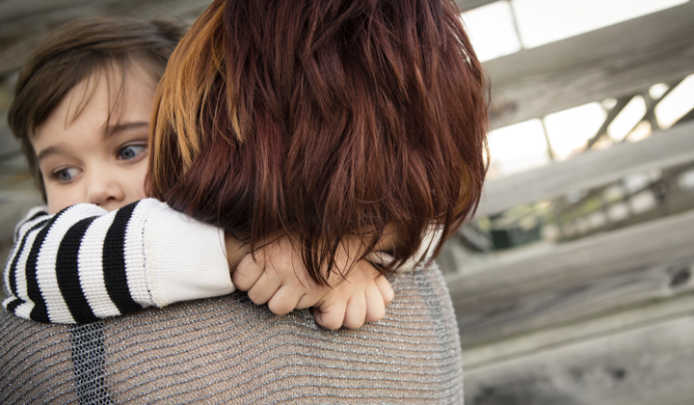 Are you, like me, of the generation who, when being bullied, harassed, picked on or otherwise made unhappy by other kids, you would say in a somewhat desperate and faltering voice, "Stop it or I will tell my mother"? Or, perhaps, in even more stressful situations, "Stop it or I will tell my father and he's a policeman"?
Well, there is absolutely no reason to have to resort to that strategy in 21st century Australia – there are any number of taxpayer-funded outfits ready, willing and able to go into battle for you be you a child or a grown-up.
The International Association of Workplace Bullying and Harassment has about 130 members including Australia and they take themselves very seriously indeed. It must be an absolute nightmare working at the secretariat because you would have to remain alert to committing even the slightest infringement.
You couldn't say, for example, "Mary, have you completed your paper on Integrated Strategies to Identify the Contextual Considerations in Post-Feminist Awareness Programs? Oh, and by the way, you look nice in that frock".
That's a double whammy – bullying and harassment in the question and sexual harassment in the observation. If they have a Christmas party, nobody would dare have a sip of anything alcoholic for fear of saying anything with any potentially dreadful implication or of being inappropriate in behaviour.
And, of course, they wouldn't even call it a Christmas Party because that would insult and discriminate against Muslims, Jews and all non-Christians and they wouldn't serve alcohol at all because that would upset the Muslims (ditto any pork product), any beef as that could upset Hindu staffers or any meat or fish at all because that would offend the vegans. Perhaps a cheery wave as you leave might be safest although that could be misinterpreted as being dismissive or predatory or anything at all really.
We are blessed in Australia with myriad organisations to give expert help and guidance.
The Human Rights Commission has thoughtfully provided on its website a "Workplace Bullying: Violence, Harassment and Bullying Factsheet" for those who think they are victims and even a "Supportive Bystander Factsheet" for those who think that somebody else is a victim even if that person doesn't realise it.
It states very firmly that, "Bullying may also be discrimination if it is because of your age, sex, pregnancy, race, disability, sexual orientation, religion or certain other reasons". We don't know what the "certain other reasons" are because the Commission can't, or won't, tell us.
Gosh, there could be a rampant bullying situation happening and neither the person inflicting this horror or the person copping it would be aware!
The Commission lists a dozen ways to identify bullying from "Attacking or threatening with equipment, knives, guns, clubs or any other type of object that can be turned into a weapon" to "Playing mind games, ganging up on you, or other types of psychological harassment".
In the first case, you flee to the dunny, lock the door and dial 000. In the second case, well, maybe nobody is playing mind games with you and you are actually a raving insecure paranoid.
But, as Joseph Heller wrote in Catch 22: Just because you are paranoid, doesn't mean they aren't after you" and Henry Kissinger, President Nixon's Secretary of State once observed, "Even a paranoid can have enemies". Perhaps he was thinking about his boss.
The general theme of the very sizeable anti-bullying industry that has sprung up in recent years is that somebody or something is to blame and should pay for it. Importantly, it is most certainly not your fault.
The Productivity Commission estimates that workplace bullying and harassment costs the economy between $6 billion and $36 billion a year. The finding only shows that this happens but nobody knows really to what extent.
Safe Work Australia estimated in 2013 that the average compensation claim because of workplace bullying or harassment was $41,700 and that an average 25 weeks of work were lost in each case.
They have a Code of Practice on the matter which provides examples of behaviour including abusive, insulting or offensive language or comments, unjustified criticism or complaints, setting tasks that are unreasonably below or beyond a person's skill level, spreading misinformation or malicious rumours and excessive scrutiny at work as examples of bullying and harassment.
The Fair Work Ombudsman also provides advice about workplace rights and rules and the legal protections available to people who feel that they are being bullied and harassed. And there are the State and Territory workplace health and safety folks and anti-discrimination outfits if you don't want to make a Federal case out of your issue and, finally, Trade Unions.
Thinking about all of this I feel very pleased that I don't have to worry Mummy when somebody upsets me. She seems to think that I should be able to take care of myself.
I can and I have all of those caring public servants to help me.
Have you been bullied in your later years? Did you have to contact a commission about it? Share your thoughts on Russell article below.