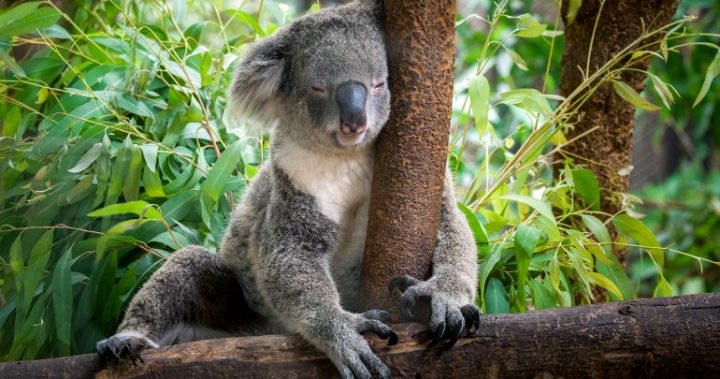 What often appears to be cute and cuddly and loves having its picture taken but is bone idle, inherently selfish, has a nasty mouth when provoked, will claw you suddenly for no apparent reason at all, will ignore you unless it wants something, lives more or less in a drug-induced haze and which is completely and shamelessly sexually promiscuous?
A. A koala? or
B. An average Australian politician?
Yes, it's a trick question because the answer is "Both".
Consider this: a koala is oblivious to the real world and sleeps up to 22 hours a day, is very picky and demanding about its food, can look disarmingly charming when it is to its advantage, can pointedly ignore people despite their having come from the ends of the earth just to pay tribute, has a cruel mouth and savage claws, is in a permanent state of hallucination because of what it ingests and swaps partners on the merest whim.
The parallel is immediately obvious. It also explains why politicians seem to like koalas with a curious passion. Perhaps, subconsciously or even deliberately, they recognise a soul mate.
In 2014, then prime minister Tony Abbott promised to "shirtfront" Russian president Valdimir Putin at the G20 conference in Brisbane over the shooting down of Malaysian Airlines MH17 by Russian-backed rebels in the Ukraine.
Instead, Putin was given the opportunity to cuddle a koala which revealed a sense of subtle humour previously unremarked in Abbott.
Putin, being Putin, asked how much it would cost to buy one.
Two female koalas had been bought to the conference in Brisbane from Dreamworld so all leaders could have what they call in the business "a photo-op". Most happily agreed but some, including then British PM David Cameron and German chancellor Angela Merkel, refused. You have to get up pretty early in the morning to pull a swifty on vastly experienced European leaders.
Koalas, whether they like it or not, have been enlisted in our trail-blazing and innovative international diplomacy. Foreign minister Julie Bishop calls it "koala diplomacy". She must have been up all night to come up with that.
She has said that this "portrays Australian in a soft light and promotes our values as an open, free tolerant society". Tell that to the bloody koalas who have had their lives disrupted. Bishop pioneered the idea ahead of the G20 when koalas were dragooned from a wildlife sanctuary to a meeting of foreign ministers in Western Australia. It is unclear whether or not these koalas, and the ones presented at the G20 summit, had been vetted for security clearance.
However, I'm reasonably confident only patriotic and extremely discreet koalas with a fierce loyalty to their native land would have been presented to possibly dodgy foreigners.
After all, according to the Sydney Morning Herald, Bishop's Department of Foreign Affairs and Trade has produced what is described as a "Koala diplomacy manual", which runs to a mere 600 pages. I'm guessing that is the Executive Summary edition.
No doubt, in the finest bureaucratic traditions, an Ad Hoc Working Party or an Inter-departmental Consultative Committee would have produced this document. I don't think I'm giving too much away to say that Australia is probably the only country in the world with such an important policy document although I wonder if a koala community was consulted as stakeholders. Stakeholder consultation nowadays is really important as any responsible bureaucrat will tell you.
The Opposition, being the opposition, just loves to oppose and early this year they accused the government of being "obsessed with hugging koalas". Their spokesperson Pat Conroy has claimed that $400,000 was spent by Bishop to fly four koalas to the Singapore Zoo. According to him the koala hugging exercise at the G20 summit cost $24,000.
I hope that Bishop's bureaucrats are keeping a very watchful eye on the koalas they have hired because I am a nagging worry that they have been leaking to the Opposition. After all, the tourism minister in the Hawke Government, John Brown, once described koalas as "flea-ridden, piddling, stinking, scratching, rotten little things" which clearly implies they can leak.
Earlier this year, 'NetEase', a leading Chinese internet, email and gaming company, expanded into e-commerce and established "Kaola.com" which is now going gangbusters listing more than 100 Australian brands selling tens of thousands of products into China.
According to company spokeswomen Maggie Liu, the name was chosen because, like our marsupial, NetEase wants its online customers to be "lazy and comfortable" while it delivers the goods.
Sure, millions of Chinese now will never learn how to spell "koala" properly but who cares?
Probably koalas haven't even noticed since they sleep so much and, in any case, we all have to be really nice to the Chinese nowadays, haven't we?
We will just "panda" to their funny oriental ways. That's a joke you know — "panda" and not "pander".
Oh, forget it. I bet the koalas have.
Have you ever hugged a koala? What do you think about what Russell has to say? Share your thoughts with us.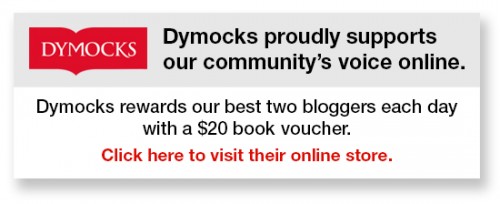 To write for Starts at 60 and potentially win a $20 voucher, send your articles to our Community Editor here.