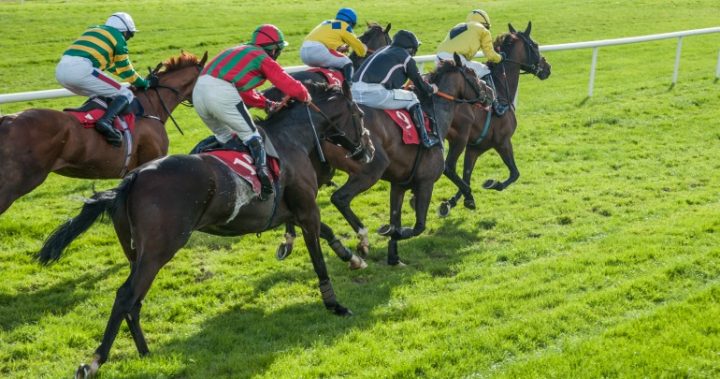 Every sport has its own jargon but horse racing probably has more jargon than any other sport because if involves both people and animals.
Over the years there have been any number of euphemisms associated with horse racing — a 'colourful racing identity' invariably meant a crook.
The first Melbourne Cup was held in 1861 over two miles (3.219km) and the distance was shortened to 3.2km in 1972 when Australia converted to the metric system. It is the third richest race in the world behind the Dubai World Cup and the Japan Cup and offers prize money of $6.2 million.
Of that, the first prize is $3.6 million and 85 per cent is paid to the owner(s) while the trainer gets 10 per cent ($320,000) and the jockey gets $180,000. The first 10 horses all win prizes with the 10th place getter winning $125,000 and the same distribution formula applies.
The 18 carat gold trophy, which is kept by the owner(s), is worth $150,000 while the trainer's and jockey's miniatures each are worth $10,000. The 'connections' include both owner(s) and trainer.
Popular betting terms include 'each way' — to bet for a win and a place on the same horse, 'even money' means odds of 1-1 so a total return of $2 for each $1 outlay, 'All Up' a bet where is the winnings from one race are carried over to the next, 'Any 2' is a bet that wins if the two horses you have selected have come anywhere in the first three places, 'Daily double' requires the selection of winners in two nominated races, 'Exacta' requires the selection of first and second in the correct order in any race, 'First four' requires the selection of the first four finishers in the exact order, 'Quadrella' requires the selection of all winners in four nominated races, 'Quinella' requires the selection of the first two place-getters regardless of their order, 'Superfecta' requires the selection of the first six horses to finish in the correct order, 'Treble' requires the selection of winners in three different races and 'Trifecta' requires the selection of the first three horses in any race in the right order.
If a horse is 'backed in' or 'firms' then its odds have shortened while if it is 'backed off the map' the horse has been so heavily backed that its odds have significantly decreased. If there is a 'blow' then a horse's odds have increased during betting due to a lack of support.
If a bookie accepts your bet 'on the nod' then you must have a special relationship because no money actually changes hands until after the race. If there is a 'plunge' it means a massive, sudden betting support for a horse and if you bet 'on the nose' you are betting for a win only.
To bet 'a gorilla' is to wage $1,000 on a single bet while a 'monkey' is a $500 bet.
After a race, the weight carried by at least the place getters is checked and, if shown to be accurate, 'correct weight' is declared and bets can be paid. If there is an announcement to 'hold all tickets' it means some discrepancy has been discovered and bets cannot be paid out until it is resolved.
Half sister/half brother are horses from the same 'dam' (mother) but different 'sires' (fathers) but for some reason not horses with the same 'sire' but different 'dams'. A 'maiden' is a horse that has not won a race and may include 'horses' — entire male horses — or a 'gelding', which is a castrated horse and, obviously, not entire.
A 'rig' is a male horse not properly castrated while a 'colt' is an ungelded male horse under the age of four and a 'mare' is a female horse over the age of three. Until then, she is a 'filly'.
Horses born in the southern hemisphere officially celebrate their birthdays on August 1 while those born in the northern hemisphere celebrate theirs on January 1. It's all to do with the breeding season which, in Australia and the rest of the southern hemisphere, is usually in August/September meaning that most horses will be born around August 1 as the gestation period is eleven months.
The shortest margin a horse can win by is 'by a nose' while the second smallest winning margin is a 'short half-head'. Runaway winners are by several 'lengths' and a 'length' is the measurement from the horse's nose to its tail.
Every serious punter has his or own allegedly unbeatable betting system which hardly explains why bookies and the TAB win such huge profits.
You could just bet on the horse — five horses since 1861 have won more than once while most recently Mackybe Diva created a new record by winning in 2003, 2004 and 2005. Think Big won in 1974 and 1975 and Rain Lover won in 1968 and 1969.
The shortest odds winner was Phar Lap in 1930 while there have been four horses which were longest odds winners at 100–1 and which included last year's Princeof Penzance.
Perhaps the best strategy is to back the horse's trainer. The legendary Bart Cummings has trained an incredible 12 winners. Two jockeys have won four Melbourne Cups and four 'connections' have also won four times.
Good luck!
Will you be having a bet on Melbourne Cup Day, November 1? Do you think Melbourne Cup Day should be a national public holiday? Is the Melbourne Cup on your travel bucket list?