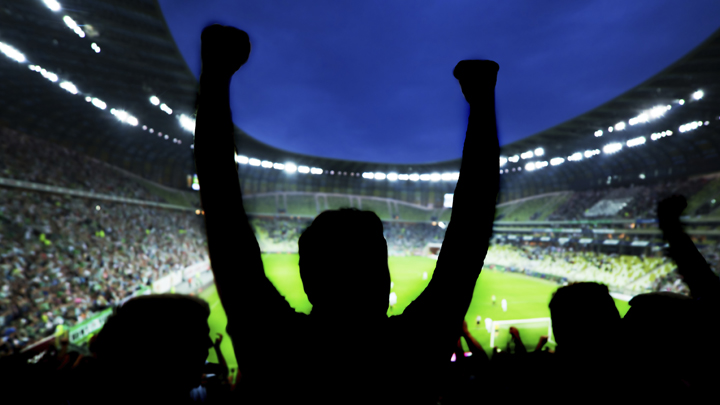 I think that I am considered a pretty good sport by my chums – always cheerful in defeat, always ready to bravely smile in the face of overwhelming odds, always shrugging off humiliation and always ready to say that even in defeat, I have learned something and that that makes me a winner.
Of course that is the trouble with being a good sport – you have to lose and smile just to prove it. Let's face it, a good loser is still a loser.
Frankly I think that old saying, "It's not if you win or lose, it's how you play the game" is a load of codswallop. I mean if it was true – if winning wasn't anything especially fabulous – why do they keep the score? And that other old cliché, "Practice makes perfect" can also go into the bin as far as I am concerned because even winners sometimes lose and that means they are not perfect.
To bolster my self-esteem, I have told myself many times over the years that winning isn't really important except in war. Perhaps it was a jolly good thing I wasn't conscripted for Vietnam as the chances are that we would have lost a lot sooner. Then again, that wouldn't have been a bad thing – I mean, think of the lives saved.
But, then again, losers don't take home the cup, losers don't have tumultuous drunken celebrations at the club, losers don't get clapped on the back by fans, losers don't get garlanded with flowers and assorted honours, losers don't ride in the back of open sports cars through roaring, adoring crowds, losers aren't asked to give inspirational speeches, losers don't have Prime Ministers and Premiers and other publicly hungry politicians all over them like a rash. Losers are losers.
I was rather wary when it came to sport at school. I'm a realistic sort of chap so even then I decided it was better to be captain of the Second XI than 12th man on the First XI – big fish in a small pond sort of reasoning. When it came to swimming I decided the backstroke was for me because at least I kept afloat, more or less, while the so-called heroes were knocking themselves out in the breaststroke events.
Now I have entered my golden years, I've resolutely decided that I don't need sport or exercise of any kind actually. If you are healthy you don't need it and if you are not healthy it's potentially fatal.
Mind you, sport and exercise at any age is fraught with danger. I recall a very fit young chap who didn't indulge in strong drink or any drugs, didn't go out with wild, wild women, had a balanced nutritional diet and who had a carefully planned exercise regime and he was dead at 21.
Yes, killed stone dead by a bus when he was leaving the gym. I don't know how I will go to my reward but one thing is for certain, I won't be hit by a bus coming out of a gym.
And speaking of gyms, one of my contemporaries once seriously asked me if I had ever thought about going to a gym. I sensibly responded that when I find one with a licensed bar and a smoking section, I will give the idea some thought.
I'm not even all that bothered about watching sport on TV. Frankly, I think instant replays are an insult to the audience – do TV sports producers think the audience is that appallingly deficient in the memory department? And the fierce team loyalty of many – most but not all of whom are men – is baffling to me. Many consider this loyalty to be more important than their wedding vows which shows priorities, doesn't it?
Another chap I know – a brain-dead exercise fanatic if ever there was one – fretted when his doctor told him when he turned 40 that men in their 40s shouldn't play competition tennis. He told me he could hardly wait to his 50th birthday so he could resume playing.
And if you still think that you need motivation, then consider this wonderfully inspiring quote: "Losing really does say something about who you are … losing can be valuable. How you behave in those moments can perhaps be more self-defining than winning could ever be. Sometimes losing shows you for who you really are".
Gosh, isn't that wonderful?
Then again cheating shows you for who you are even more than losing. The author of that was Lance Armstrong.
What is your favourite sport to watch? What about to play? Are you a fanatic? Tell us what you think of Russell's opinion below!