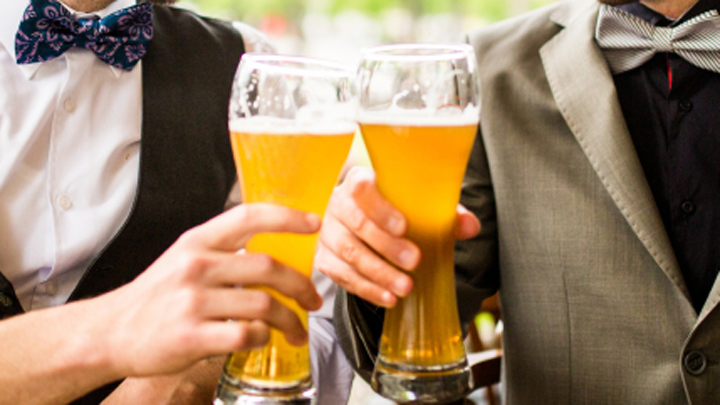 Do you agree that gender-based clubs are an "amusing relic" – the description given them in 2010 by the then Victorian Labor Attorney-General, Rob Hulls?
Mr Hulls, fuming with righteous fury, tried to have them banned in the noble name of political correctness, but he was rebuffed by the Parliamentary Scrutiny of Acts and Regulations Committee chaired by a Labor MP and dominated by the ALP.
"The Committee does not recommend a change that would prevent single-sex clubs from continuing their operations," the Committee reported.
Oh dear, if the "progressive" Victorian ALP can allow gender-based clubs, then it is hardly surprising that more conservative politicians and people have the same view.
In late October, an important conference will be held in Brisbane by a group of Australian private clubs and I can only hope that the sensitive subject of denying members of the opposite gender club membership simply because of their gender is high on the agenda. But, sadly, I suspect that it won't even get a mention.
After all, this will be the national conference of the Australian Association of Lyceum Clubs – there are five Lyceum Clubs in capital cities around the country – and all are women-only clubs, Yes, men are specifically excluded simply because they are men.
According to the website of the Melbourne Lyceum Club, "Membership is restricted to women graduates and other women who have distinguished themselves in art, music, literature, philantrophy or public service" which means that not only men are excluded but women who are less "distinguished" aren't wanted either. Talk about sexist snobs! Mind you, the General Manager of this august Melbourne institution established in 1912 is a man and I wonder how he fits in but, then again, he is only a servant.
It is delightful that the Patron of the Brisbane Lyceum Club is Mrs Paul de Jersey, wife of the Governor and former Chief Justice Paul de Jersey so perhaps he might be allowed in now and again as a guest of his good wife but he will never be invited to be a member.
I have, in the past, peered enviously through the gates of "Bertholme", the grand Victorian-era mansion on the Brisbane River close to the CBD which is the home of The Moreton Club. How I have pined to be allowed in but the gates remain firmly bolted – it is strictly a women's only club and, according to its website, the club which was founded in 1924, as "a home away from home for women who wished to meet in convivial surrounding".
A spokeswoman for The Moreton Club has said that membership is "an invitation-only affair. I'm not at liberty to discuss our criteria". Top of the criteria list is that you have to be a woman.
In a 2008 article, "Ladies prefer to have their clubs all to themselves" , The Australian reported The Moreton Club President, Mrs Janet Earnshaw, as saying that club would "probably not" give honorary membership to a male governor or governor-general. "I don't imagine they'd consider such a thing. The situation has never arisen," she said.
That article also quoted Kay Saunders, a director of the Brisbane Club and a member of the Brisbane Lyceum Club as saying bluntly, "I don't want men there. I've got enough to do with men in my professional life and want some space that I can go to that is women-friendly with a women-only area. Women want their own space, where they can make their own decisions without men trying to take it over"/
Who could disagree with that? After all women are such shy, sensitive and fragile little creatures who are predisposed to cower in subservient compliance if a man even lifts a disapproving eyebrow. Just think about women like Annastacia Palaszuk, the Premier of Queensland, who is a particularly shy person so, fortunately for her, eight of her 14-membner Cabinet are women including the Deputy Premier.
Just think about other women like Julie Bishop – Foreign Minister and legendary creator of the "death stare" which could freeze a rampaging elephant at fifty paces much less some man. Or women like Rosemary Follett, Carmen Lawrence, Joan Kirner, Lara Giddings and Anna Bligh who have served as Premiers or Chief Ministers. Or Sallyanne Atkinson, Lucy Turnbull and Clover Moore who have been Lord Mayors. The list could go on. On reflection, none appeared to me to be wanting their own space to make their own decisions away from the intimidating presence of men. And Julia Gillard only wanted her space free of just one man, her predecessor and successor.
Men in Melbourne would have the same bad luck trying to the exclusive Alexandra Club – sorry, women only.
Sex Discrimination Commissioner Elizabeth Broderick has declared that it is "not smart" for an institution to lock out half of the population although admits that the Sex Discrimination Act does allow single-sex clubs.
And while single-sex clubs – well, let's face it, men-only clubs – across the nation face a clamour to admit women, at least one place in Melbourne operates legally as a men-only club. The Laird, an inner-city hotel, got approval in 1998 from the Victorian Ant-Discrimination Commission to operate as a male only venue – for gay men. Male-only clubs which, presumably, have a largely heterosexual membership, remain under attack.
Tattersall's Club in Brisbane – a male-only institution – regularly cops abuse for its restrictive rules although they are fraying at the edges. It is has support from some unlikely places – the women-only Brisbane Lyceum Club held its 96th Anniversary Luncheon there on May 4.
I just wonder how they kept the women in their designated area and how male members managed to cope with this feminist intrusion.
Do you think that gender-based clubs should still exist?