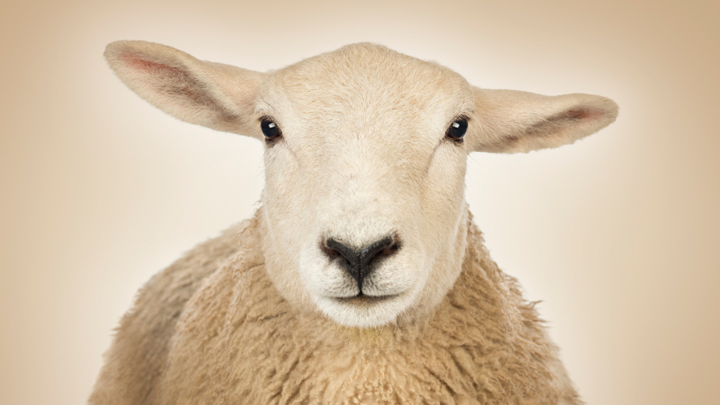 We can only imagine what nameless horrors are inflicted on poor defenceless animals in remote areas by criminal thugs who think that their abuse will go undetected.
But our resourceful ABC has eyes and ears everywhere and their latest disclosure about wanton animal cruelty will chill to the bone every decent human being. Frankly, it makes me sick to have to spell it out but the world needs to know.
Somebody working on at Boorungle Station, a sheep grazing property 130km from Broken Hill, was reported for mistreating sheep by – wait for it – swearing.
Yes, using rude naughty words not just in front of sheep but, presumably, actually at them.
An undercover operative from the People for the Ethical Treatment of Animals (PETA) provided footage and testimony of these outrages and reported the station owner Ken Turner to the NSW branch of the RSPCA. PETA, incidentally, doesn't like animals being used for meat, wool, leather or even milk and believes animals should not to be used for any purpose whatsoever. They even object to seeing-eye dogs.
"The basis for the concerns was that the rights of the animals, that they might have been harassed by viewing things they shouldn't have seen or verbal abuse by people using bad language," Mr Turner admitted although he did add, "To my knowledge, there was no actual cruelty on the job."
Can you believe this? "…no actual cruelty…"   tries to ignore the fact that sheep lead very sheltered lives in family groups and are very sensitive. One harsh or naughty word could have them in therapy for years.
The NSW RSPCA sprang into action on receiving the complaint with the CEO, Steve Coleman, saying that while complaints about verbal abuse of animals was "rare" they took such allegations seriously. And so they should.
But the RSPCA decided that the provided video footage was not legally usable.
"We felt that the footage was inadmissible and therefore we relied on what oral evidence came from both parties. It was conflicting and on that basis we were unable to continue. The evidence that was available basically came down to one person's word against another," Mr Coleman said.
The RSPCA, which does do much commendable work otherwise, stands condemned for not taking evidence from the offended sheep. Maybe the rams could take it – males being males and all of that – but not the ewes and certainly not the lambs.
In fact, Mr Coleman practically admitted they didn't interview the sheep. "If there is an allegation that puts at risk an animal that would cause it unnecessary suffering and distress, we would investigate it. I don't know if it matters what language is used. An animal is not going to understand it," he said.
But Nicholah Donovan, President of Lawyers for Animals, disagreed. "I think that it is conceivable that verbal abuse of an extreme nature against an animal, whether it is human, sheep or otherwise, could constitute an act of violence," she said. Just how Lawyers for Animals take instructions from their clients is unclear.
Predictably, Animal Liberation NSW CEO Lynda Stoner agreed.
"I believe they (the sheep) can absolutely comprehend emotion. There are ways of dealing with animals that don't require screaming, shouting and loosing it completely," she said.
It would be a far better world if shearers learned to ask sheep politely, "Would you please be so kind and roll over so I can give you a wool cut?"
It was Rex Harrison who warbled his way through the Oscar-winning tune, "Talk to the Animals" in his title role in the 1967 flick, "Dr Doolittle".
"If I could talk to the animals, just imagine it Chatting to a chimp in chimpanzee Imagine talking to a tiger Chatting with a cheetah What a neat achievement that would be."
But the lyricist of that tune obviously hadn't heard of Sarah Messina from Melbourne, who describes herself as an "Australian animal communicator and healer" who offers an online animal communication course for a mere $495. You will glad to know that Ms Messina absolutely abides by the "Code of Ethics for Interspecies Communicators".
Ms Messina is a fully-rounded professional person who, when not talking to the animals, communicates with "the spirit world."
I'm sure after taking her course, somebody could write a revised version of Dr Doolittle's tune and include, "Imagine bleating with a sheep, swapping yarns with a ram or even with ewes if you choose, What a delight that would be…"
Meanwhile the RSPCA has dropped the complaint. While Mr Turner fully co-operated, he claimed that his sheep didn't complain to him and didn't even look offended at the alleged language.
"They just walked down to the paddock, grazed intently and I didn't notice any distress attached to them," he said which proves he knows nothing about how sheep lock inside their sensitive souls their emotional turmoil.
Shame, shame, shame.
What do you think?