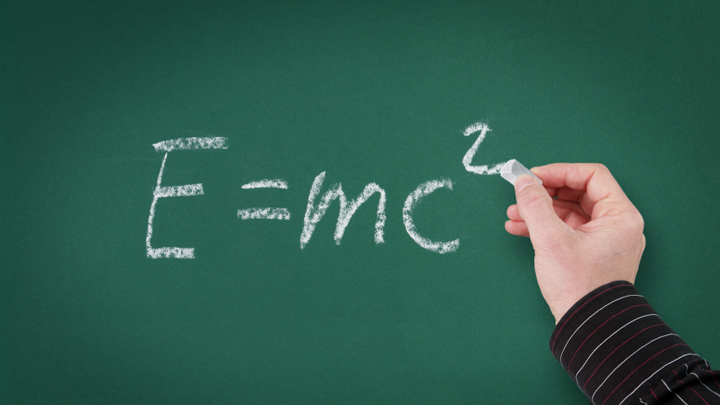 In 1905, an obscure Patent Clerk (Third Class) in the Swiss Government Patent Office in Bern was given a particularly severe Annual Performance Review by his supervisor.
While he rated well for "Works well with others" and "Shares credit appropriately", he only scored 2 out of five for "Demonstrates skill and proficiency in carrying out assignments" and, disgracefully, only one out of five for "Makes sound and timely decisions – analyses facts and reaches logical conclusions".
His supervisor wrote in his report, "This is a patent office. Your job is to transform written patent applications into clear and precise language, and to study applications and pick out the new ideas of an invention. These are the priorities. Where does it say that your priorities are rewriting the rules of the Universe, unifying space and time, unifying radiation and matter, or demonstrating the existence of atoms?"
He barely scraped a pass. His supervisor wrote, "Based on his performance as a patent clerk, I cannot recommend him for a promotion at this time" and if that wasn't bad enough, he copped this admonition: "Based on your file photo, I would suggest you sign up for the 'Dress for Success' class. Really: a striped shirt with a plaid suit?"
The clerk's name was Albert Einstein. 16 years later he won the Nobel Prize for Physics.
I was reminded of Einstein's losing battle with bureaucracy when I read that a grant application to the Australian Health and Medical Research Council had been rejected because its header was 0.2mm smaller than it should have been.
According to "The Australian", "While the researcher is staying anonymous, Queensland University of Technology public health researcher Adrian Barnett has seen the rejection letter and slammed the NHMRC assessment process as too complicated and, in this case, ridiculously pedantic".
Horror of horrors, the heading was typed in 13 point rather than 14 point font.
Dr Barnett believes that checking for font sizes by university research officers and by NHMRC reviewers and staff is a huge waste of time and, he asserts in this case, the grant application had already been through external review, compounding the time wasted.
"To go through all of that pain (of writing a grant) and see your potentially ground-breaking idea tossed aside because of a missing pixel is simply wrong and unscientific. The system has really lost its focus. It should be purely about the science, not tiny bureaucratic matters," he said.
On the face of it, it may be easy to agree with Dr Barnett but the fact is that while civilised standards throughout the world are crumbling, thank goodness for our NHMRC, a true bastion of old-fashioned presentation.
In my view, submitting a grant application with a heading in 13 point instead of the required 14 point is as scandalous as Einstein wearing a striped shirt with a plaid suit. If the NHMRC doesn't have a 'Presentation for Success' class, then I strongly recommend they establish one.
Fortunately, the NHMRC has defended its "strict conformance" rules, arguing that it ensured fairness. "Strict conformance removes the need for those making the rules to use personal judgement, which could itself introduce inequality," a spokeswoman said.
Oh yes, the outraged Dr Barnett and his colleagues at QUT and the University of Melbourne may well have found that a simplified assessment process could deliver acceptable funding decisions while saving the NHMRC $2 million to $5 million a year but, seriously, is that the point?
When should the requirement of looking nice be subjected to such a crass and base inquiry? Perhaps oddly, Dr Barnett's deplorable findings about irrelevant issues were funded by a NHMRC grant which goes to show that they either have a sense of humour – which is very unlikely – or it wasn't the result they had anticipated but, in any case it's trouble-making, that's what it is. And I don't like his chances of ever getting another NHMRC grant however he presents it – and it serves him right.
All sorts of people over the years have tried to flaunt authority. To take one example: There was one British crank who died in 1727 whose bizarre eccentricities were judged to be "not fit to be printed" by the Royal Society – a sort of NHMRC in those days – and, rightly, they tried to cover them up. This mad scientist was Isaac Newton and who has ever heard of him since?
Well, a few I suppose, but that it not the point. Greater minds than his at the NHMRC – oh, sorry, I meant the Royal Society – made a perfectly understandable and logical judgement.
Dr Barnett can go on and on with his whinging but the NHMRC is not to be turned. They say that a simplified presentation system risks compromising the integrity of the system. Of course it would – open the door one little crack and permit a 13 point header on a grant application and who knows what insanities and inanities will pour through?
I think that the NHMRC should be awarded the Dr Friedrich Haller Memorial Prize for "Defending proper presentation in scientific research" and if there is actually no such Memorial Prize, then they should establish it.
Dr Haller was Einstein's Patent Office supervisor.