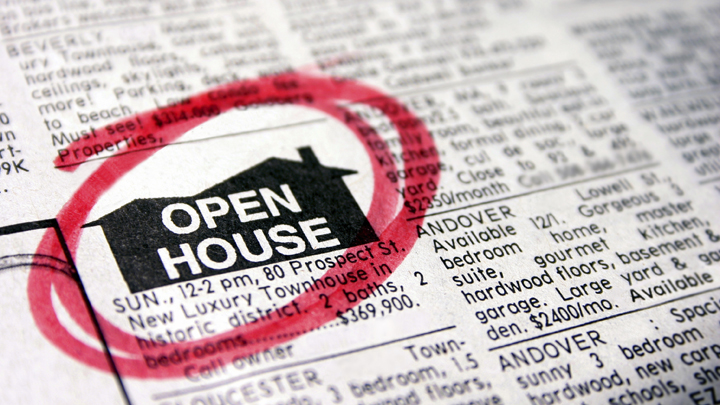 The townhouse next door to ours was advertised for rental recently and what a wonderful eye-opener the advertisement was.
Having visited the premises in the past I was rather taken aback by its description. Potential clients were breathlessly informed that this modest dwelling is a "modern, funky and spacious property which sprawls over 2 levels" and has, among other simply stunning features, a "fantastic tiled outdoor area".
I had to re-read this several times before coming to the conclusion that the copywriter was living in some sort of parallel universe or was afflicted by the effects of some illegal – or even legal – substance.
Of course, there was always the possibility that the actual words of the advertisement had been somehow inserted in error and had actually been for a penthouse suite on the Gold Coast. However there was no mention at all of the sweeping vistas of endless miles of sun-kissed beaches to be seen from your own private eyrie or that the place was situated in an upmarket, iconic enclave of utter peace and serenity with neighbours being trendy young professionals with a real zest for life yet wholly respectful of your privacy. I had to conclude that the property in question was based on an actual inspection by the copywriter, albeit a somewhat cursory look.
I guess that the advertisement had to be a bit overblown given that the rent was an absurdly high $570 a week. No fool would pay that much so, if nothing else, prospective tenants would have a good old laugh when they got around to actually inspecting the place.
It is a modest little place with much to be modest about to paraphrase Churchill on the subject of his Labor successor as Prime Minister, Attlee.
"Spacious"? If a very small furry animal tried to sprawl next door it would run the serious risk of severe head injuries.
And "funky"? I always understood a funk as a noun to be fear and panic, while if used as a verb, doing a funk meant retreating in terrible fear. Perhaps the copywriter had a sudden rush of honesty?
Now our place is considerably larger but even in my very rare flights of fancy I wouldn't suggest that it would be entirely suitable for an Australian version of Downton Abbey.
To describe anything as spacious suggests that a team of native runners is required to take messages from one end of the place to the other. I'm reminded of a cartoon in Punch where a noble lord is seated partaking of breakfast at one end of a table that could comfortably seat one hundred and his good lady wife is seated at the other end. His Grace looks up from The Times and remarks, "Good Lord m'dear, the west wing burned down last night".
And the "fantastic tiled outdoor area" is virtually the size of a coffee table and I'm fairly certain you wouldn't have to take your shoes and socks off to count the tiles – fingers and thumbs would suffice.
I refer to our haven as being at "the Paris end" of our suburb and to add that extra little bit of prestige I have appended "Heights" to the name of the suburb which will come as a great but, I'm sure, welcome surprise to the Council, Australia Post and sundry others. You could add "Place", "Retreat", "Gardens", "Close", "Hills" or anything else you like to mark it out from the suburbs where common people live.
And, given that our little castle was built in 2003, I now describe it as being "late Elizabethan" in style – it's a patriotic reference to Her Majesty Queen Elizabeth II.
If your house was sold or rented today, what would the ad say? What would you exaggerate? Have you ever rented or bought somewhere only for it to be completely different to what you expected? Tell us below!