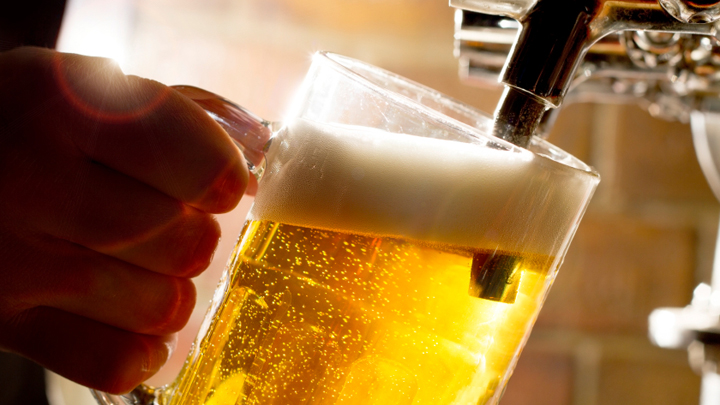 I don't know about you but I will never ever forgive myself for forgetting Earth Hour which happened on Saturday 28 March last.
Every year we are asked to switch the lights off for an hour from 8.30pm and last year this was to save the Great Barrier Reef. It must have worked because only in May the UN's World Heritage Committee made a draft recommendation not to list the reef as endangered.
According to the Earth Hour folks, some 7,001 cities in 152 nations around the world have embraced this eco-miracle strategy. I'm humbled to think that that last year billions of people around the world switched off their lights and did something with a candle just for us.
Earth Hour is a fabulously worthwhile project fearlessly, bravely, courageously and bravely driven by the World Wildlife Fund and last year we sat in the dark for nearly 63 minutes just to demonstrate our full-blooded commitment. No half-measures for us when it comes to saving the environment.
But, and the shame of it, we forgot all about Earth Hour this year. And this year the issue is serious – far more serious than trifling little things like saving the Great Barrier Reef which, in any case, doesn't need saving after all.
Yes, the message this year was that, "Quite simply, – we're heading into a beer crisis". How could I have missed that?
Ponder this if you will from Earth Hour: "To make the tastiest beer, you need the best starch. To get the best starch, you need the best malted grains. And to make the best grains, you need the best crops, which rely on healthy and consistent weather conditions".
They go on and on about how climate extremes in Australia have apparently gotten worse since 1950 and, "long story short, the unimaginable has happened: we're heading into a beer crisis".
Now this hit me like a thunderbolt – there is even a special website – savetheales.org.au – which features young chaps sobbing into their pints. I know how they feel as I have, in the past, wept the occasional tear over a refreshing drink but not, so far as I can recall, about the dangers of climate change.
Initially, I thought the "save the ales" campaign was, forgive a bad pun, a hangover from the "save the whales" campaign with a spelling error. In any case, whales don't need saving any more except from the Japanese who use whale meat in restaurants for scientific research.
Earth Hour soberly announced, "In a 2014 study published in the Journal of Cereal Science, University of Queensland researcher Peter Gous warned that climate change could affect the amount and quality of starch found in barley, which, when malted, is a major ingredient in beer. This would leave brewers with two options: to accept the loss of quality, and produce less tasty beer; or to invest more in their crops to protect them from water stress, and pass that cost into the beer drinkers."
"That's why the 'Save the Ales' campaign is running as part of Earth Hour, encouraging beer drinkers across Australia to go out and celebrate Earth House with the Aussie beer that they love, before it is too late."
Am I being too picky when I note that, very possibly, the key words in all of this are "could affect"?
Now I'm waiting for some science boffin to produce research showing that climate change "could affect" the quality of wine grapes and that we should have a "Save the Wines" campaign. And what about all of that natural goodness that goes into scotch, gin, brandy and the rest? The list could go on and on.
My partner would be the first to tell you that I have sat – or, allegedly, slumped – in the dark for hours after a brisk quaffing session but now I have the best response when accused of allegedly passing out by retorting that it is my contribution to the "Save the Ales" campaign and, by logical extension, to saving the planet from climate change catastrophes. Who could dispute that?
I'm far more environmentally conscious than even I thought I was.
I am concerned that this otherwise very worthwhile campaign naturally excludes the youngsters – however much a greenie you might be, that is no excuse to hand out booze to the kiddies. Then again, kiddies should be all grateful that we environmentally-aware grown-ups are getting stuck into the amber for their sakes, for their future in fact.
Whatever you do, don't forget Earth Hour in 2016 – it's on March 19 – and, as yet, the organisers have yet to decide on a specific theme.
Meanwhile, I will continue with my own personal crusade to "Save the Ales".
Tell us, what would you do if the beer ran out?