The annual World Santa Claus Congress has just ended in Denmark and what a jolly event it was. Of course the reason it is held in the northern hemisphere at this time of the year is because it is Santa's off-season.
Some 140 Santas from twelve countries attended along with any number of attendant pixies and elves were there for the three day event which began in 1957.
Reading about this important gathering made me realise that it puts, or should put, the United Nations in the shade. I got to remembering my childhood Christmases and my relationship with Santa. I was always a big believer in Santa not just because it meant an extra present so you can imagine the shock and the grief when I was told by mummy that there was no Santa Claus. Yes, I was 37 at the time but that is no excuse.
I might have suspected something was wrong when Santa, who was visiting David Jones' shop at the time, told me rather rudely to "rack off" when I joined the line to sit on his knee – or, more correctly in my case, his knees. As I mentioned, I was only 37 at the time.
Mummy must have thought she got away with it because a couple of years later she peddled exactly the same line about the Easter Bunny. It's a wonder that I haven't spent years in intensive therapy.
I was a very jolly child. I knew how to make my own fun and I once told a younger neighbour that Santa wouldn't be visiting her because her house didn't have a chimney. I felt strangely fulfilled when she burst into tears. I've always been like that.
Children have their own ways of finally coming to the realisation that Santa may not really and truly exist. Child star Shirley Temple recalled when an adult, "I stopped believing in Santa Claus when I was six. My mother took me to a department store to see him and he asked for my autograph" while American black comedian Dick Gregory said, "I never believed in Santa Claus because I knew no white man would be coming into my neighbourhood after dark."
Unlike 13 year old Jimmy Boyd who, in 1952, recorded the smash hit about catching his mummy kissing Santa Claus, I never ever saw mummy kissing him despite staying up all night one year to catch him drinking the glass of milk and eating the biscuits. It was much later that I realised why Santa was so fat – I mean eating all of those biscuits and drinking all of that milk around the world would get anybody obese. Frankly, it's a wonder that the politically correct brigade hasn't forced him to become a vegetarian with a regular exercise program – for his own good, of course.
My father once remarked that Santa had the right idea – he only visited people once a year – which I took as proof that he believed even if mummy was a bit doubtful. Father also remarked not to me but within my hearing, that the reason Santa was so happy is that he knew where all the bad naughty girls lived. That unguarded remark was appropriately censured with an admonitory, "Really dear!" from mummy and it served him right.
Just how Santa has managed to limit his presents to boys and girls who have been good continues to puzzle me. Mind you, when I got my Santa pressie I took it as rock solid confirmation that I had been a good boy all year despite what teachers, neighbours and other sundry persons might have falsely alleged to my parents. Sometimes I wanted to show these dirty rotten liars just how wrong they had been by waving Santa's present in front of them. Mummy cautioned against it.
Now you would reasonably expect that the World Santa Claus Congress would be an informal, relaxed sort of affair but you couldn't be more wrong.
The rules and regulations imposed on the Santas and their helpers make the arrangements for one of Hitler's Nuremberg rallies look like completely laid-back affairs.
Just a sample: "It is important that all participating Santas and Christmas pixies and elves help to spread Christmas cheer, especially among children. We therefore expect participants to mingle with visitors, say hello to the children, make themselves available for photographs, participate in parades and generally participate in the program set up by the organisers"
And, further: "That they perform in full costume…that they only take a few and short breaks…that they do not drink alcohol or smoke…"
Ho, ho and bloody ho.
What do you think about this?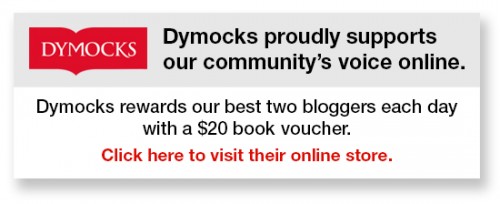 To write for Starts at 60 and potentially win a $20 voucher, send your articles to our Community Editor here.