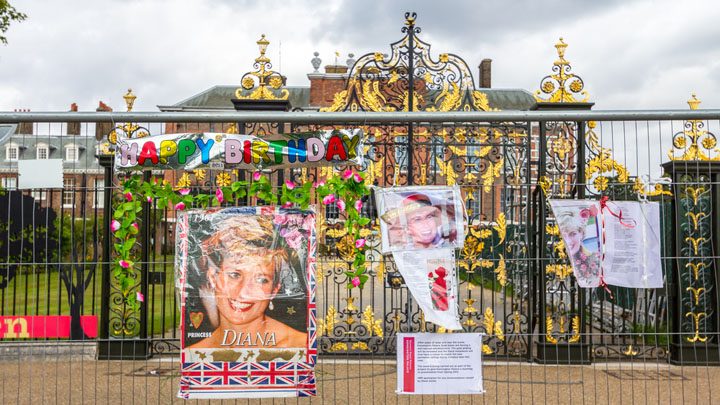 The world was shocked to learn on August 31, 1997 that Diana, Princess of Wales, had been killed in a motor vehicle crash in Paris.
Popularly but erroneously dubbed Princess Di, Diana was buried on an island on September 6, 1997, at her family estate Althorp, a 13,000 acre spread in Northamptonshire, England. The 90 room mansion on the estate was built in 1508 by her ancestor, Sir John Spencer.
In the years since, it became a mecca for those captivated by her beauty and charm.
But the years have taken their toll and now there are plans to restore the gravesite and the garden originally laid out by Andre Le Notre, principal gardener of France's King Louis XIV. It has been reported that this restoration will cost 20,000 pounds – just shy of $40,000 AUD. After her burial there, 36 oak trees were planted on the estate – each marking one year of her life – together with hundreds of water lilies and roses.
Her brother, the 9th Earl Spencer has vowed that the restoration will be completed in time for the 20th anniversary of her death in August next year.
Diana Frances Spencer was the fourth child and third daughter of John Spencer, Viscount Althorp and was born The Honourable Diana Spencer. In 1975 when her father inherited the title of Earl Spencer she moved up the pecking order of British nobility and became Lady Diana Spencer. Both of her grandmothers had served as Ladies in Waiting to Queen Elizabeth, the Queen Mother.
She spent her early years living with her family at Park House, leased from Queen Elizabeth II on the Sandringham Estate, and during the Royal Family's frequent holidays at Sandringham House, she played with the young Princes Andrew and Edward. Her parents divorced when she was only seven and her father won custody of the children.
After the shocking news was announced, then British Prime Minister Tony Blair addressed the nation from outside St Mary Magdalene Church in his electorate saying, "She was the people's princess and that is how she will stay, how she will remain in our hearts and in our memories forever."
A plaque has since been laid in the path leading to the church to mark the place Blair gave his moving address.
Years later in his autobiography, Blair wrote, "The phrase 'peoples' princess' now seems like something from another age. And corny. And over the top. And the rest of it. But at the time it felt natural and I thought, particularly, that she would have approved."
Lady Diana Spencer then aged 20 married Charles, Prince of Wales, 33, on 29 July, 1981 in St Paul's Cathedral which offered more seating than the traditional Westminster Abbey. It was witnessed by a world-wide TV audience of 750 million while 600,000 lined London's streets to catch a glimpse of her.
Somewhat controversially, she omitted to say that she would "obey" her husband although it was subsequently revealed that this omission was made at the couple's request. She assumed the titles of Princess of Wales, Duchess of Cornwall, Duchess of Rothesay, Countess of Chester and Baroness of Renfrew.
Her first son William Arthur Philip Louis was born on 21 June, 1982, and somewhat controversially she took him, still a baby, on her first major tour of Australian and New Zealand – at the suggestion of the Australian Prime Minister, Malcolm Fraser. Her second son, Henry Charles Albert David was born on 15 September, 1984.
Diana was determined to give her children the widest possible experience which was very rare for royal children. She rarely deferred to her husband – well, she didn't promise to "obey" him in her wedding vows – she chose their first given names, dismissed a royal family nanny and engaged one of her own choosing, selected their schools and clothes, planned their outings and took them to school as often as he scheduled permitted.
Within five years of their wedding the couple's incompatibility and age difference were causing problems and by the early 1990s, it had broken down completely. She and Charles divorced in 1996.
She once bitterly observed, "Being a princess isn't all it is cracked up to be".
She would have turned 55 on 1 July.
RIP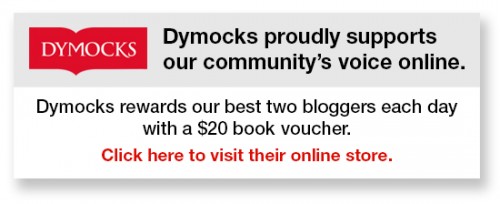 To write for Starts at 60 and potentially win a $20 voucher, send your articles to our Community Editor here.