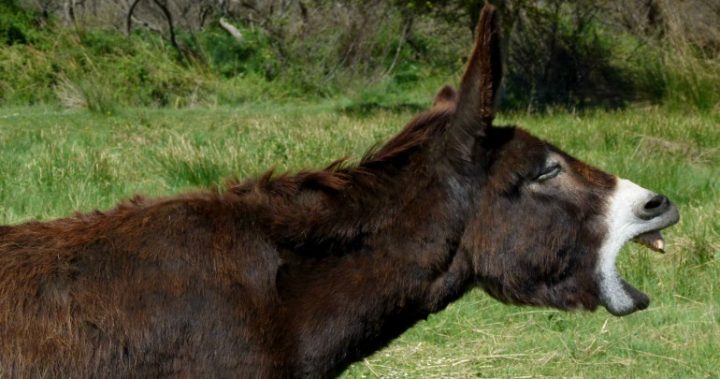 A lot has been said and written about our newly elected Parliament. Some of it has been complimentary, but most of it has been accurate.
Napoleon Bonaparte once observed, "In politics, absurdity is not a handicap."
The French Emperor would undoubtedly consider his observation absolutely spot-on if he considered our new Senate. Prime minister Turnbull's new voting procedures, designed to get rid of troublesome minor party senators, proved to be a spectacular own goal. In the last Senate there were 18 minor party and independents; today there are 21.
If you contemplate more than a few of our senators, you would have to agree that Incitatus, by comparison, would be an ornament to that august chamber.
Incitatus was the Roman Emperor Caligula's favourite steed and he appointed him — or, at least, planned to appoint him — to the Senate. Yes, it is true that Caligula was as mad as a cut snake but he certainly had a unique way of letting a fractious Senate know what he thought of them.
Our animal chums are not normally considered to be likely election candidates despite that fact that absolutely none at all have ever been accused of accepting bribes much less convicted and they are all blame-free when it comes to cynical disloyalty, conflicts of interest, rorting the system and false promises.
Occasionally, they have achieved notable victories.
Only recently, Duke was elected Mayor of the Minnesota, United States hamlet of Cormorant. In fact, in the dog-eat-dog world of politics where biting and clawing opponents are not considered the worst of crimes, Duke bounded into office in a landslide. Duke is a large, fluffy white Great Pyrenees dog and snaps taken of him after his victory — the third in a row — showed him to be quietly but very pleased.
Why wouldn't he be? Locals — the folks who live there not other canines — have nothing but praise for Duke although the campaign opened up a potential family conflict. The runner-up was Duke's lady friend, Penelope. I do hope that Duke has told Penelope that now is not her turn but that it will come — the sort of advice Bill would have given Hillary.
Penelope doesn't mind being called a bitch because she is as opposed to Hillary who says she isn't but who is still described as such by the likes of Donald Trump and his fun loving supporters.
In 1938, Boston Curtis made history when he was elected Republican Party precinct committeeman for the town of Milton, Washington. Boston Curtis was a brown mule and his election had been secretly arranged by the town's Democrat mayor Kenneth Simmons who wanted to make Republicans look foolish and show that the average voter had no idea of who he or she was supporting.
It is highly unlikely that the election of Boston Curtis started a political dynasty like the Bush and Kennedy families because mules are almost always sterile. A lot of Americans may well have hoped that this genetic fault had manifested itself in these two pre-eminent American political families.
American political parties have a fondness for animals — the Republicans have an elephant as their symbol while the Democrats have the donkey. Elephants have proven to be exceptionally intelligent as opposed to every Republican you can think of while donkeys are generally affectionate and loyal which are traits not normally associated with every Democrat.
It is nothing short of baffling that animal liberationists in the US have not demanded that their two major political parties stop these brazen attempts to send subliminal messages to people by trying to portray themselves as having the endearing characteristics of their animal symbols. Certainly, if I was an elephant or a donkey I would be mightily offended.
As opposed to Boston Curtis, Clay Henry did start a political dynasty. From 1986 until his sad passing in 1992, Clay was the honorary Mayor of Lajitas in Texas. Upon his death, his son Clay Henry Junior has filled the position with equal distinction.
Clay Senior was a goat and, not surprisingly, so is his son. I've been to Texas so I can fully understand the appeal of the Henry family as he had a real fondness for beer. Clay Senior was known to have downed more than 35 beers in a day and his son and heir is following in dear old dad's hoof prints.
Having a genuine and healthy liking for strong drink has never ever proved to be any hindrance for human politicians.
Charles Wilson, a 12-term US Congressman from Texas, was known as 'Good Time Charlie' for reasons you could guess. Put delicately, he loved nothing more than having a drink in one hand and a beautiful young woman in the other.
When his flamboyant lifestyle was revealed by local media he brushed it aside saying his constituents knew they hadn't elected "a constipated monk".
It would not surprise me if both Clay Senior and Junior saw Charlie as a role model.
What do you think of the state of current politics? Share your thoughts with us.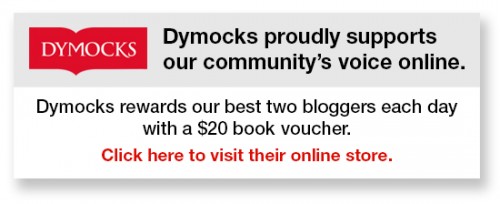 To write for Starts at 60 and potentially win a $20 voucher, send your articles to our Community Editor here.