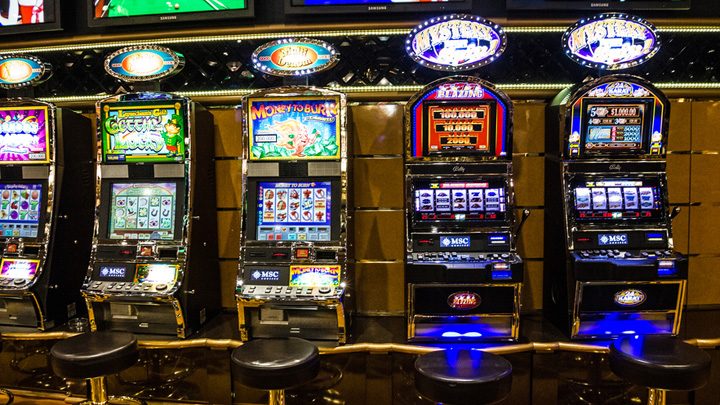 Sixty years ago today, July 31, 1956, the New South Wales Government made the fateful decision to legalise poker machines in registered clubs.
That decision ultimately led to the creation of a multi-billion dollar industry with an awesome political influence over state and territory governments which, in turn, became addicted to the millions of dollars flowing into their cash-strapped coffers from pokies. Despite all of the industry propaganda that playing pokies is just a bit of harmless fun and all of the government so-called "reforms" which allegedly are supposed to protect problem gamblers, the only losers are those who can least afford to lose.
Recently, I watched fascinated as two old ladies calmly and very deliberately fed their adjacent poker machines while outdoing each other with whinges about how awful the government was for not increasing the pension. "How do they expect us to live on that?" one asked the other, quite oblivious of the sad irony.
Until 1970, we could only play the pokies in non-profit clubs in NSW and other state and territory governments ground their collective teeth in frustration as they watched thousands of their residents take special trips to NSW clubs, often by freely supplied buses. Inevitably, they legalised poker machines and their insidious spread, once a trickle became a flood.
Consider the statistics.
Australia has about 0.34 per cent of the world's population yet it has an amazing 21 per cent of the world's high intensity — in terms of the speed with which money can be lost — pokies. Australian poker machines are able to consume more money and more quickly than any other machines. The maximum average loss per hour for Australian poker machines is a staggering $720 compared to $705 per hour in the United States, $156 per hour in New Zealand and $130 in the United Kingdom.
We have about 133 machines compared to the US's 29. There are now almost 200,000 pokies in Australia and about half of these are in NSW. A report published in The Economist (UK) in 2013 put Australians at the top of the list of the world's biggest gamblers, losing about $1,144 per person, per year.
It has been estimated that just under 40 per cent of Australians play the pokies and that there are more than 300,000 problem gamblers who, on average, lose $12,000 a year. About 60 per cent of all gambling losses are from playing the pokies.
What are the odds of winning?
First, every pokies player should remember that all machines have an average payout percentage of 90.89 per cent which means eventually you will lose all of your money if you play long enough.  The average chance of winning the jackpot playing only one line is one in 50 million while the average chance of getting the big prize play a very expensive 20 lines is one in 2.5 million. You have roughly the same chance of winning the lottery but where you will get a much bigger prize.
Poker machine losses and, inevitably, the number of problem gamblers are disproportionately found among lower socio-economic groups. In 1999, a study of two of Greater Melbourne's municipalities starkly revealed this fact.
In the comparatively comfortable municipality of Boroondara in the inner east and covering suburbs like Kew, Hawthorne and Camberwell, the median weekly income was $868. Then it had 261 poker machines and an annual average adult expenditure on them of $152 or $3 a week.
In the working class municipality of Maribyrnong in the west and covering suburbs like Yarraville, Footscray and Sunshine, the median weekly income was $495. Then it had 804 poker machines and an annual average adult expenditure on them of $1,118 or $21.50 per week — seven times more than in Boroondara.
All of the evidence since 1999 points to the same vast gulf in poker machine use.
A great deal of thought by the gambling industry is put into how to entice and hold poker machine players.
The machines are frequently in environments where there are no windows or clocks thus reducing players' awareness of time passing — and these venues are open for extended hours. Machines provide intermittent rewards that tend to encourage players to think that if they continue playing they can recoup their losses. This, of course, is an entirely false perception as there is an in-built bias in favour of the venue. Naturally, there are handy ATM machines.
Machines are designed to appear to show actual spinning wheels thus conning players into believing that there have been quite a few 'near misses' when, in fact, high winning combinations are programmed by computer and are very rare. Rewards such as 'free' extra games again add to the temptation.
Sadly, there are other serious consequences for problem gamblers — they are six times more likely to be divorced and four times more likely to have problems with alcohol and smoke than non-problem gamblers. Children who have parents that are problem gamblers are up to 10 times more likely to become problem gamblers themselves.
The Irish dramatist George Bernard Shaw once observed, "In gambling, the many must lose in order that the few may win."
Tell us, do you use pokies? Have you ever won big? Should they be shut down?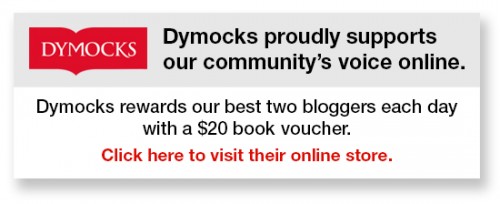 To write for Starts at 60 and potentially win a $20 voucher, send your articles to our Community Editor here.