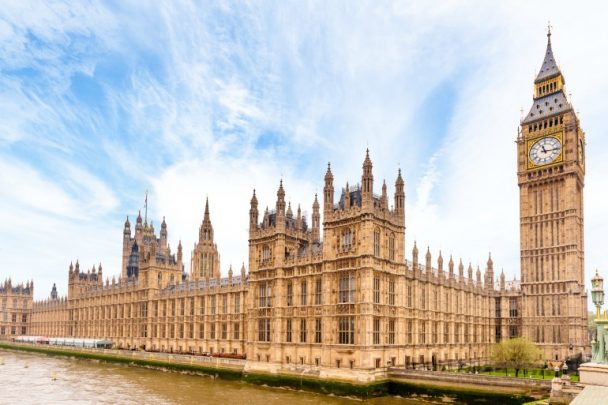 It was the all-knowing and always wise Sir Humphrey Appleby of Yes Minister and Yes Prime Minister fame who observed, "The ship of state is the only ship that leaks from the top".
Sir Humphrey would have been vastly amused – even if officially horrified — by a crisis that has befallen his current real life equivalent as UK Cabinet Secretary, Sir Jeremy Heywood.
It all began when British prime minister Theresa May, infuriated by stories leaked to the gutter press about — among other things — the United Kingdom Government's strategy to quit the European Union demanded that Sir Jeremy tighten up security.
Ever the faithful civil servant, Sir Jeremy wrote to department chiefs and other senior officials, referring to a "spate of leaks and unauthorised briefings". He righteously fulminated, "Leaking is corrosive and undermines trust and good government. Leaks are never acceptable but the regularity and cumulative impact of recent incidents means we must now collectively take exceptional action."
"The Prime Minister has directed that we urgently tighten security processes and improve our response to leaks. She has instructed that we begin this work immediately and expects to see rapid and visible improvement."
Really hitting his straps, Sir Jeremy sternly added, "Ministers, permanent secretaries and senior officials set the tone in an organisation and no amount of process will make up for an environment where leaks are accepted. If leaders think that they are the necessary cost of open ways they are mistaken."
This letter was marked 'Official – Sensitive' and was never ever supposed to see the light of day. Oh dear, only days after he sent it, Sir Jeremy's letter appeared in full in the UK media. Yes, the letter warning against leaking had been leaked.
Did Sir Jeremy resignedly shrug his shoulders while bemoaning this terrible breach of security and tacitly accept that fact that there will always be leaks?
Well, no — he ordered an investigation into the leaking of his letter warning against leaks. And then news of this investigation was also leaked. Obviously, there are rats in the ranks although the danger is that investigations into leaks about the danger of leaking could ultimately disappear up the UK Civil Service's own bum.
Asked about the latest leaking — or should that be leakings? — Prime Minister May's spokeswoman said the "usual process" would be followed adding, "Action is being taken to follow up and investigate that. There will be investigations and appropriate action taken if the perpetrators are identified."
What else could she say? Of course, implicit in the statement of support for Sir Jeremy and his various inquiries by the PM's spokeswoman, it very carefully and not very subtly shifted responsibility for the whole frightful mess to his shoulders. After all, he gets the big bucks, doesn't he?
Predictably, the union covering civil servants tried to deflect blame for leaking away from his members saying, "As any journalist worth their salt and they'll tell you that the vast majority of leaks emanate from politicians. Civil servants are being threatened with the loss of their livelihoods if they are caught leaking. A similar sanction should apply to politicians, not simply the loss of the trappings of ministerial office."
Again, what else could he say?
A very familiar dance routine which happens with dreary frequency in all governments played its way and with the same entirely predictable result — nobody was identified as the leaker. Life has returned to normal at least until the next leak when the same music will be cranked up again and the same dance staged.
But what, after all, is a leak?
Minister James Hacker of Yes Minister once defended what he did by saying, "I occasionally have confidential press briefings. I have never leaked." When he told his Private Secretary Bernard Woolley to set up a meeting with a journalist in the bar of Parliament House and Bernard asked him for what purpose, Hacker replied, "First law of political indiscretion: always have a drink before you leak."
One of the eternal truths about governments and oppositions is that governments try and plug leaks while oppositions try to encourage them. It doesn't matter which party is the government and which is the opposition because even if the government changes, this time-honoured practice will continue.
We have in Australia a lovely piece of legislation called the Crimes Act 1914 and, in this context, sections 70 and 79 which impose severe penalties up to and including two years jail for any leaks — and this penalty applies equally to the leaker and the leakee. The penalty can be for up to seven years if the offence is carried out with the "intention of prejudicing the security or defence of the Commonwealth or a part of the Queen's dominion."
After any number of inquiries and reviews over the past century, the law remains the same. ASIO or the Australian Federal Police will dutifully investigate any leaks although prosecutions have been rare. No journalist has ever been prosecuted for receiving leaked documents.
Perhaps Sir Jeremy has recalled the advice of Sir Humphrey Appleby who counselled Minister Hacker, "Never set up and inquiry unless you know in advance what its findings will be."
Share your thoughts with us on this topic.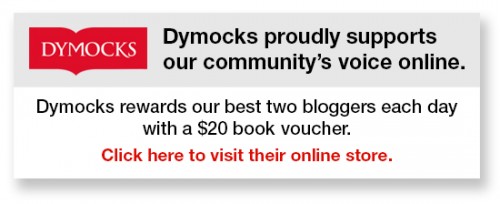 To write for Starts at 60 and potentially win a $20 voucher, send your articles to our Community Editor here.