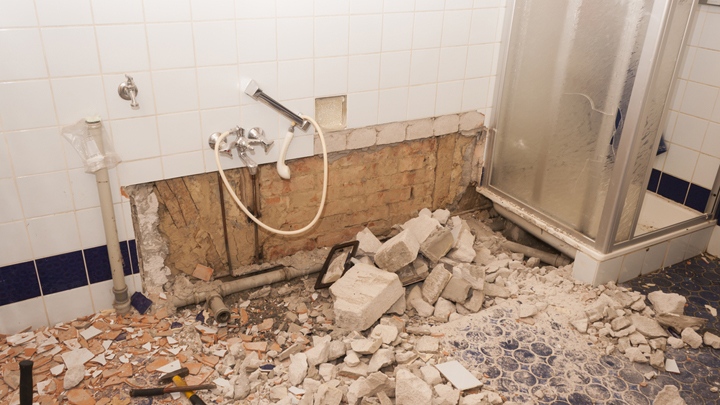 It all began with a leak in the shower and ended up costing more than the brand new three bedroom, one toilet and one bathroom house I bought in 1980.
When we purchased the house in April 2014, we noticed a small watermark on the kitchen ceiling. The kitchen is directly under the main bedroom ensuite. That's not a problem we thought – fixing a shower leak should be child's play. Well, child's play for a plumber.
Not being the sort of people who do things by halves, we contacted a company which, allegedly, leads the world in its cutting edge technology to solve the problem of leaky showers. Out they came, painted the floor and the walls of the shower with some clear muck which, we were told, would provide the definitive answer to our problem. From what we were told I would not have been surprised to learn that this stuff coated the bathrooms in space stations.
It didn't work. The stain on the kitchen ceiling only got larger.
We got the alleged miracle workers in the world of leaky showers back. They considered the recall as an affront to their professionalism and only came when my demands reached hysteria levels. More muck was painted on.
It didn't work.
The so-called miracle workers refused to return despite the extravagant promises and solemn undertakings on their website. At least I got some revenge by reporting them to Fair Trading folks who sternly lectured them about being honest but who couldn't or wouldn't give us any redress.
We got a plumber in which is what we should have done in the first place. He was also an internationally famous fixer of leaky showers, renowned for his skill, brilliance, professionalism and experience. While he painted more clear muck over the previous two coverings of clear muck he regaled me with stories about how he had fixed leaking showers in – I think – Buckingham Palace, the Kremlin and the White House.
It didn't work.
We got another plumber. He decided to go to the seat of the problem. The widening damp patch in the kitchen ceiling was next to the refrigerator so we wrestled it out of its space and removed a cupboard from above that space. He punched a hole in the false ceiling and, lo and behold, by torchlight we could see an even larger wet spot under the shower. Nothing I can do about that mate he said before collecting his call-out fee and leaving. I had to push the refrigerator back into its place and, much later, a kind friend who is a real handyman re-installed the cupboard above it.
We had a chat about all of this. In fact, we had several chats, each one of a higher intensity. It seems that it was all my fault.
Well, then, the only solution was a brand new ensuite. We reasoned that we had thought about a new ensuite so now seemed to be the time.
I contacted a specialist bathroom company and arranged for a salesperson to visit for a chinwag. Their website proudly said that if the salesperson was even just one minute late, we would be presented with $50, no questions asked. He was an hour and a half late but we didn't have the heart to ask for our $50 and he didn't offer it.
I should have known then that this was a sign of things to come.
After an in-depth chat about our requirements during which he wrote everything down, he departed. A few days later we went to the bathroom company's showroom for an even more detailed chat. I was so sunken into a state of pathetic depression that I just nodded when we were steered towards the most expensive fittings. The plan was for a vaguely art deco bathroom in black, white and chrome. We handed over the deposit of almost $5,000 and awaited developments.
We were provided with a "Schedule of Works" which showed the whole project would take three weeks. In fact, it took 12 weeks.
The house was covered in dust when the old bathroom was demolished and removed. And, to add to the excitement of it all, our cleaner announced he was quitting and going overseas.
Things we ordered didn't turn up, things we hadn't ordered did. Foolishly, I thought that when the "Schedule" said, for example, "Wednesday, tiler" that a tiler would actually turn up. Phone calls to company HQ about the non-appearance of various tradespersons were exercises in futility – "Sorry, we don't know where he is" and "He should be there soon" were frequent responses. Of course "he" would not be seen for days sometimes.
They were never shy about demanding – and getting – "progress payments" otherwise work would stop. I asked them would we notice any difference.
When the electrician announced he had finished his job I asked him about a particular light fitting we had requested in the original plan. "Not on my job list mate," he said. He called company HQ and was told that if we wanted that light fitting then we would have to pay for it ourselves. I agreed through gritted teeth.
I could go on and on but every word I write recalls the sheer horror of it all. Self-flagellation is not a recommended therapy.
We are keeping a very close eye on the kitchen ceiling.
Do you have a similar situation? What horror stories do you have to share?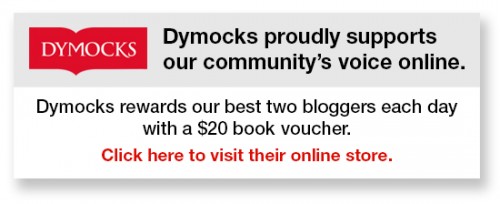 To write for Starts at 60 and potentially win a $20 voucher, send your articles to our Community Editor here.