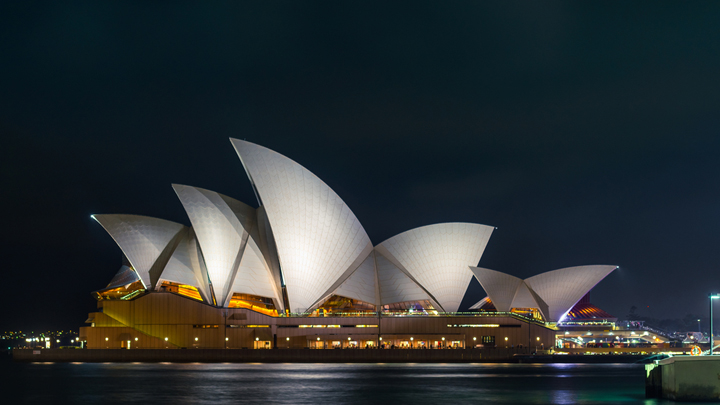 A few years ago Graeme Samuel was concurrently Chairman of Opera Australia and the Australian Competition and Consumer Commission.
Wearing his first hat, he was never shy about asking for more taxpayers' cash so that Opera Australia could stage musicals written by long-dead foreigners but, while wearing his second hat, he lectured farmers about standing on their own two feet, not asking for subsidies and not whingeing about cheap imports.
Presumably, he never appreciated the irony.
Just before 2016 kicked in, Opera Australia Artistic Director Lyndon Terracini – Mr Samuel's spiritual successor to be sure – made an impassioned plea for more taxpayer funding to preserve what he was pleased to refer as our "cultural heritage" which, he said, "should be supported in a much more aggressive way through government". Yes, their annual grant of $25 million from the Federal Government is nowhere near enough.
Sadly, Opera Australia only managed to generate 85% of its revenue last year including large dollops of donations from corporate Australia. Well that's their money so they can do what they like with it.
So off I went to the Opera Australia website to see what of our wonderful "cultural heritage" Opera Australia has lined up for its lucky Sydney audiences in 2016. Incidentally, Opera Australia very rarely ventures outside of the Opera House and then it is usually only for limited seasons in Melbourne.
Highlights of their program include "Carmen" sung in Italian by, not surprisingly, the Italian composer Bizet who died in 1875, "Cosi Fan Tutti" sung in Italian by Mozart who died in 1791 as well as "La Boheme" and "The Barber of Seville" also sung in Italian by the Italian composer Puccini who died in 1924.
Opera Australia will venture to Melbourne to stage the four-part "Der Ring des Nibelungen" (The Ring Cycle) sung in German by the German composer Wagner who died in 1883.
Now I have no doubt that these distinguished composers were men of talent. However, I am somewhat at a loss to understand why they necessarily are part of our "cultural heritage". Try as I may, I haven't unearthed the slightest shred of evidence that they even knew about Australia.
Even with corporate donations and the Federal Government $25 million, seat prices in Sydney range from a very modest $330 to a paltry $44. The Ring Cycle in Melbourne – all four performances – cost a trifling $2,150 to a miserly $1,100. These performances don't begin until late November so you have lots of time to save up, which is handy.
Happily, Opera Australia is touring twenty regional centres including Hobart and Canberra which might be a bit miffed at being so described but, at least they are getting the show, "The Marriage of Figaro" by Mozart. So, while Albury, Burnie, Dubbo and Wagga Wagga, among others, get the show, Brisbane, Adelaide, Perth and Darwin get nothing at all.
And what is extra nice is that it will be sung in English, presumably because people who live in these far-flung hamlets are – let's face it – hicks who aren't as sophisticated as Sydney and Melbourne audiences which can truly appreciate Opera as it was written in the original tongue. Then again, it could be because at each and every stop, the chorus will be made up of local kiddies who may not have a full command of the Italian language.
There is a blurry line between opera and stage musicals although one thing is certain – stage musicals don't rely on government grants and corporate donations. No doubt opera buffs would turn their noses up at shows like "The Phantom of the Opera", "Cats", "Les Miserables", "The Lion King" and "Mamma Mia" but they made buckets of money simply because they provided entertainment that people actually liked.
The seats weren't necessarily cheap but they have always been filled.
It seems that musicians and singers engaged by Opera Australia are far more precious creatures than musicians and singers who, presumably, lower themselves to these sorts of shows. And it follows that while a show written in Italian, French or German a good long time ago is part of our "cultural heritage" , a show written in English in the last thirty or so years is certainly not.
The 19th Italian composer Rossini once observed, "How wonderful opera would be if there were no singers" which is a bit rich – but has some undeniable truth – given that he wrote thirty-nine operas.
And who better could I summon to, in effect, reply to Opera Australia's lament that some people and governments are just not as appreciative as they might be but Noel Coward who said, "People are wrong when they say opera is not what it used to be. It is what it used to be. That is what's wrong with it."
What do you think? Should Opera Australia receive more money?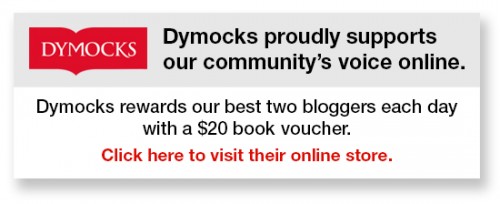 To write for Starts at 60 and potentially win a $20 voucher, send your articles to our Community Editor here.