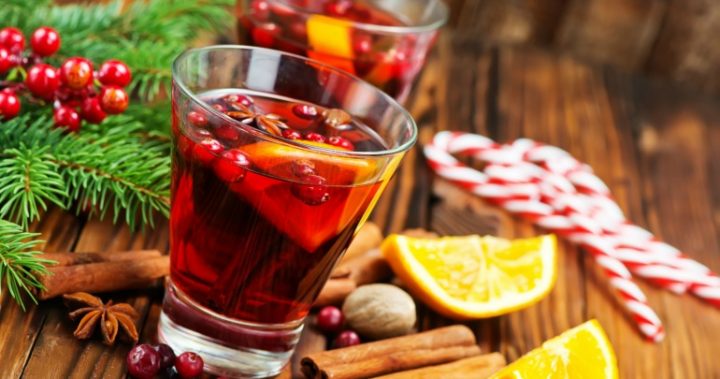 Without being too morbid about it, I think that it is reasonably certain that at the age of 67– albeit a youthful, vibrant and almost Peter Pan-ish 67 — that I have rather more Christmases behind me rather than ahead of me.
We have a lot of time in retirement to reflect upon our past and I have been recalling a couple of long ago Christmases when I suspect that I was more naughty than nice but — if this makes any sense — I was naughty in a nice sort of way. Well, in a reasonably nice sort of way. I mean I didn't attack anybody with an axe, drown kittens or set fire to an old peoples' home.
Christmas Day 1973 was not a good day for me.
I was living alone in Melbourne and awoke that morning with the grandmother of all hangovers. One bleary eye opened and I glimpsed with some horror half a glass of scotch on the bedside table with three cigarettes in various stages of sodden decay floating in it. Insofar as I was capable of making any conscious decisions, I resolved never to ever let this happen again.
And it didn't. Since then I have always had an ashtray on my bedside table.
The true disaster of the day was the realisation that the previous afternoon I was supposed to have boarded a flight to the Gold Coast where my parents lived for a family gathering. I groped my way to the telephone and called them and it is not giving too much away to describe the reaction as cool. In fact, it was frosty.
My father advised me in very clipped tones that he had spent several hours the previous afternoon and evening waiting vainly for me at the airport before putting my mother on the line. She was equally condemnatory until I explained, as brightly as I could, that work had delayed me. Christmas Eve was unbelievably hectic work-wise I said. I didn't even have time to call you I said.
This was, of course, a pack of lies.
Christmas 1984 was a re-run although by now I was living in Brisbane so by a supreme effort I managed to shower, shave and get ready. On the way to the Gold Coast I rehearsed my 1973 script and made a few judicious changes which, I imagined, added a few touches here and there and fondly believed it sounded very plausible. It wasn't.
"You look awful. Have you been drinking," was the greeting from Mummy. I carefully admitted that one or two had passed my lips the previous evening but that I felt just fine, thanks for asking. I recall that my father's reaction was a disbelieving grunt. Although it was almost lunchtime I was not offered any refreshment and my father made a great show of going to the refrigerator to get himself a beer. Lunch was a very quiet affair. Presents lay around unopened.
There is no greater self-inflicted pain than trying to appear bright, bubbly and interested when all you want to do is crawl into a darkened room and collapse.
Happily, all was more or less returned to a semi-civilised standard by 5pm. I had passed three hours sleeping and when I emerged my father barked, "Well I suppose you would like a drink?" I sensed that this probably forced display of conviviality was rather betrayed by his eyes locked in a death stare and eyebrows bristling with disgust. 'As if you are so bloody respectable' I thought but didn't dare utter.
"Yes," said Mummy. "You can get him one."
There was a noticeable stress on the word 'one' which proved to be prophetic. At least the presents were opened and appropriate noises were made about gratitude. Mummy even said that my gift was 'nice'. Father rather icily remarked something to the effect that at least I had got the shopping done.
I remember also that I told what I thought was a fabulous joke with a nice Christmas theme.
"I've got a mate whose father was personally decorated by General Macarthur on Christmas Eve 1944," I said chirpily although still staring at my empty glass.
"Oh really? asked Mummy.
"Yes, they didn't have a tree," I said trying to bubble with infectious laughter but sounding as if I was choking to death.
"Hilarious," commented Father while getting himself another refreshing drink. Again no offer of hospitality was made.
In subsequent years I did manage to repair the relationship at a not inconsiderable personal cost. Not that I minded, of course.
My father died in 1991. For years after that when Mummy came to our place for the festivities she would mournfully observe "This could be my last Christmas". Like everything else she had said during her very long life, it ultimately was true. She died earlier this year.
It's awful being an orphan, especially at Christmas but at least I can decide how many drinks I can have.
Well actually no — my beloved has turned into my mother.
Ho bloody ho, ho, ho.
Tell us about a time Christmas didn't go quite the way you had hoped.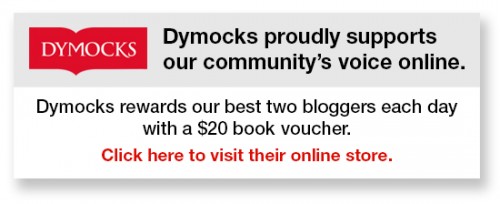 To write for Starts at 60 and potentially win a $20 voucher, send your articles to our Community Editor here.