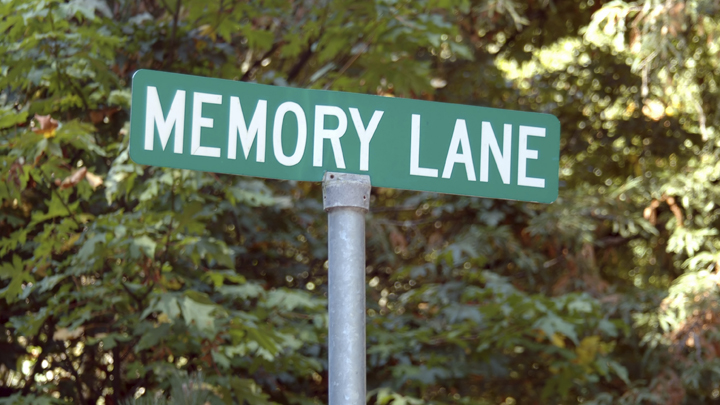 I'm beginning to wonder if there is much future in nostalgia.
I mean – let's face it – nostalgia isn't what it used to be. While folks of my generation nowadays get all swept up in the emotion of recalling The Beatles, The Beach Boys, The Shadows, Mamas and Papas and Freddie and The Dreamers – bands randomly recalled by my faltering memory – do we really expect that kids nowadays will be wallowing in rosy memories half a century from now and toe-tapping to current contemporary music genres such as hip hop, pop rock, pop punk, post-grunge, indie rock and heavy metal?
I haven't heard any tunes from contemporary groups who delight in having such charming names as Death, Anthrax, Autopsy and Cannibal Corpse and I don't really want to but I suspect their contributions to popular music are rather pessimistic in tone. And in fifty years or so, will the residents of retirement homes really want to have sing-a-longs to what I am sure are less than uplifting and encouraging blasts from their past?
Sure, while we had our fair share of sad songs about unrequited love, bitter betrayal, unfulfilled yearning and the rest – just think of Take Good Care Of My Baby, I'll Never Fall In Love Again, It Might As Well Rain Until September and I (Who Have Nothing) – I suspect that what has emerged, for example, from the metalcore sub-genre recently doesn't feature gentle, sad melodies. I have been advised that the "stylistic origins" of metalcore are "extreme metal, hardcore punk and crossover trash" which is more than I actually needed to know.
As we entered the 1960s and I entered my teens, my mother – already troubled by what she saw as a breakdown in civilisation and All That We Hold Precious – could cautiously approve of I Want To Hold Your Hand from The Beatles in 1963 (although "They should get haircuts") she absolutely drew the line with Let's Spend The Night Together from The Rolling Stones in 1967. In some undefinable way, this slide into musical pornography was linked to the retirement in 1966 by Prime Minister, Sir Robert Menzies.
Such tunes, she decided, could lure impressionable teenagers (for example, me) into the ways of the ungodly. They were, she decided, "unnecessary" and "questionable".
However she didn't seem to think that when Artie Shaw released Begin the Beguine as a single in 1938 with lyrics such as "When they begin the beguine, it brings back the sound of music so tender, it brings back a night of tropical splendour…" that it was "unnecessary" or "questionable". For all I know, beguine could have been a 1930s code word for rampant orgies.
And I wonder what her mother thought of the music pumped out in the 1930s and 1940s by the likes of Glen Miller, Duke Ellington and Tommy Dorsey. And what were her mother's favourite trips down memory lane, musically speaking?
Nostalgia has only been around since 1688; I mean that was the year when the term was invented by Johannes Hofer, a Swiss doctor, who diagnosed a condition prevalent among Swiss mercenary troops fighting in the lowlands of France and Italy. It was also described as "mal due pays" or "mal de Suisse", loosely meaning homesickness and a pining for their Alpine homeland.
The word nostalgia is a formation of two Greek words – nostos meaning "homecoming" and algos meaning "pain"
Physicians at the time thought this "melancholia" among these Swiss troops fighting for foreign princes was caused by damage to the brain cells and ear drums by the constant clanging of cow bells back home. Indeed, these homesick troops were forbidden to sing the Kuhreihen, a traditional Swiss melody played on the horn by Swiss herdsmen droving their cattle to and fro. Unless this mental ailment was stamped out, it was felt, there would be serious desertions, illnesses and even deaths.
One enterprising Russian Army officer in the 1730s, hit upon a very innovative cure – soldiers showing signs of this "disease" were buried alive. I've not seen the clinical notes on this experiment but I'm prepared to bet it had the required salutary effect. More conventional treatments included purging, leeches, opium and what were described as "warm hypnotic emulsions", which I would rather not think about.
Yes, it is natural – particularly when you have more yesterdays than tomorrows – that you look back in fond remembrance at what you recall as happy, carefree days. It is, subconsciously, an effort to slow down time and even to resist progress. Generally, when we wax nostalgic, we become happier although that can be a bittersweet memory. We can fondly recall a boyfriend or girlfriend from our youth and then, when a jolt of reality hits, remember how that love was lost.
I for one am not nostalgic. Why, when I was a boy we didn't have nostalgia.
Do you have a sense of nostalgia from time to time? What do you like to look back at? What was your favourite time of your life? Tell us below.