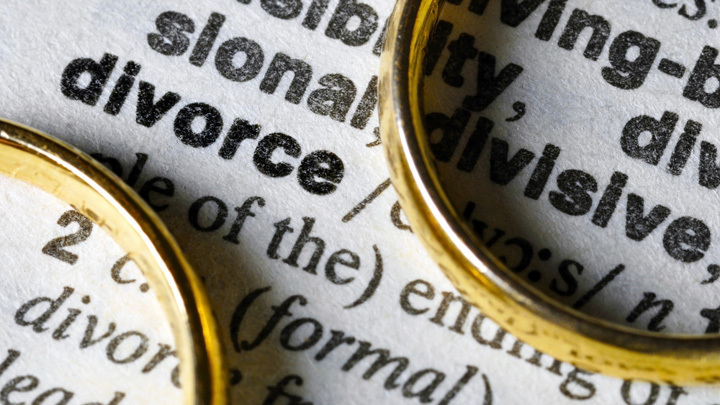 Forty years ago today – January 6, 1976 – the Family Law Court opened for business and the principle of "no fault" divorce came into effect. The revolutionary "Family Law Act", enacted by the Whitlam Labor Government, had become law on 12 June, 1975.
The new law repealed the "Matrimonial Causes Act 1959" which had provided fourteen grounds for the grant of a decree of dissolution of marriage including adultery, desertion, cruelty, habitual drunkenness, imprisonment and insanity. To succeed on one of these grounds, a spouse had to prove marital fault – the principle underlying the Act was that either the husband or the wife was at fault.
It was an expensive process. Apart from hiring a solicitor, frequently a private detective also had to hired to collect evidence supporting the claim including statements by witnesses, incriminating photographs and hotel receipts. The press would invariably publish the salacious and intimate details, especially in the cases of celebrity divorces, so there was also an element of public humiliation.
It was supposed to permit genuinely injured spouses to end their marriage but it also "protected" the institution of marriage by not permitting bored or disillusioned spouses just to divorce at will. In fact, while the law did not permit couples to consent to a divorce, in an undoubtedly large number of cases there was a secret agreement by the two spouses and lawyers and judges knew it but couldn't prove it.
Contesting a divorce in those days was also very expensive and more than 90% of applications for divorce weren't contested. In any case, there seemed to be no good reason to want to remain married to a person who never wanted to see you again although there were instances of one spouse contesting the application simply to put a barrier up for the other spouse who wished to remarry.
Faking evidence was undoubtedly widespread. It was the heyday of the private detective business and, although it was dishonest and illegal, it was a cheap and easy way for a couple who had privately agreed to divorce. "The Sydney Morning Herald" reported a jail sentence imposed on a private detective who, for a fee, had faked an adultery set-up to influence the hearing of a property settlement in divorce proceedings.
Frequently, prostitutes were hired by the husband who also booked them into a hotel under an assumed name and a private detective would take incriminating photographs to provide as evidence of adultery. At the hearing, the husband would admit adultery and the divorce would go through.
Today, all a couple has to do is prove separation after one year – proving "irretrievable breakdown". Either spouse can apply for a divorce or both parties can apply together. About four out of every five divorces result from only one spouse making the application.
The institution of marriage is increasingly fragile. More than one in three marriages will end in divorce and about one third of children are living apart from one of their natural parents, mostly the father. Recent statistics show that children – those under 18 years of age – are involved in about half of all divorces.
The main support for children whose parents divorce is by way of a "binding agreement" worked out by both parents. Overwhelmingly, it means that the father will pay his ex-wife child support as it is the mother is – again overwhelmingly – the parent with custody. However, in recent years that has been in some decline with more and more fathers winning custody of their children.
In some instances, the Court may make an order for child maintenance including orders for children over the age of 18 who have a mental or physical disability.
When the "Family Law Act" came into effect, the average age for marriage was 23 for men and 21 for women – today, it is 31 for men and 29 for women. About 25% of both men and women will never marry preferring to "live in sin" as our grandmothers would have it, just live alone or with other family members or because they are gay and the law currently prohibits same-sex marriage.
Critics of the "no fault" divorce principle, argue that this has provided new scope for opportunistic behaviour without penalty. "Opportunism" in this context means self-serving conduct which reaps a personal benefit at the expense of one's spouse such as leaving a spouse who is ill or injured, divorcing and marrying again for money, leaving an older spouse for one who is younger and more desirable and divorcing to escape poverty or escaping from a marriage due to financial stress such as the unemployment of a spouse or the collapse of a business.
And after a divorce both can continue to suffer because of the actions of the ex-spouse – there are fathers who refuse to make child support payments thus hurting their ex-wives and children and mothers who have primary custody of children refusing the father legitimate access for no other reason than revenge.
The American comedian Steve McCrew once observed, "I look at divorce this way: it's better to have loved and lost than having to live with that bitch for the rest of my life" while the cartoonist John Bernard Handelsman once drew a fearsome-looking woman saying, "Just another of our many disagreements – he wants a no fault divorce whereas I would prefer to have the bastard crucified."
Tell us, have you ever filed for divorce?