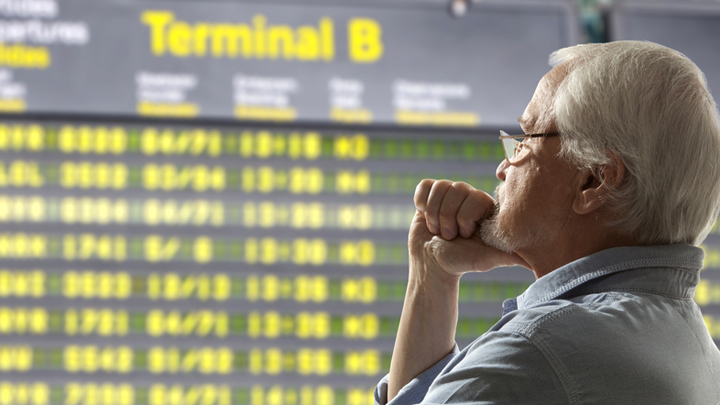 Do you remember where you were on 14 September, 2001?
I was in Melbourne and about to fly to Sydney. I had arrived at the airport in plenty of time but found that my flight had been cancelled. Actually, not just my flight but the whole airline had been cancelled. Ansett Australia – an Australian icon since 1936 – had gone bust costing 16,000 staff their jobs.
It was an inconvenience for me but a shattering experience for the staff. Waiting for me when I finally made it home was the glossy Golden Wing Club magazine which advised me to book early for Christmas and, rather ironically, informed me that my impressive total of Frequent Flyer points would now allow me to fly free to…well, nowhere actually.
Over the years I have had some memorable in-flight experiences.
Once, flying Air New Zealand from Auckland to Hawaii I was upgraded to first class which was great although the downside was that the staff handling the catering was on strike so there was no food at all apart from small packets of stale peanuts. Undeterred by this and determined to enjoy the other privileges of first class travel, I spent most of the nearly ten hour flight quaffing French champagne.
I have no actual recollection of leaving the aircraft or of going through customs and I only more or less snapped out of it when I left the terminal and got into a taxi and discovered I was sitting behind the wheel. Yes, I forgot they drive on the other side of the road there.
A nightmare trip in the late 1970s saw me transported from Moscow to Tokyo by Aeroflot, then the wholly State owned Soviet Union airline. For about 11 hours we bounced around and the ageing Tupolev aircraft – already more than 20 years old – creaked and groaned as if it was in actual physical pain.
All pilot announcements were in Russian so I didn't have a clue what was happening. The stewardesses looked like front row forwards in very bad drag and the only food on offer was something that looked like cold cabbage with flecks of something red. It was slammed down on my table with such force that most of it left the bowl and ended in my crotch and there it stayed. I would rather have starved to death than sample it.
All too frequently on international Qantas flights, cabin crew seem to regard Australian passengers – as opposed to passengers of other nationalities – as somehow second class.
Once I was called "mate" several times by cabin crew while an Asian gentleman sitting next to me was called "Sir". He found all of this hugely enjoyable and couldn't stop smiling. I had to ask him why. He told me in perfect English that he lived in Sydney, was an Australian citizen and, in fact, his family had lived in Australia for more than half a century.
"Tell that to the steward," I said through gritted teeth – and he did, which elicited the response, "That's nice Sir". When I wanted my coffee replenished I casually said, "I'd love another cuppa digger" which, in turn, got a puzzled frown but, at least, it seemed that I was no longer a "mate".
I've decided that next time I'm on a Qantas flight and am called "mate" my response will be a look of complete puzzlement and a "I no speakee de Unglish" comment.
A steward on an American domestic airline once asked me if I wanted dinner and I asked, "What are the choices?" to be put in my place with a curt, "Yes you do, it's yes or no". I agreed to sample the fare on offer and to this day am not sure what it was other than a large blob or melted cheese with chips (sorry, fries) peaking out. Not for the first time when contemplating airline food, I decided now was the time to start my diet.
It never fails to amaze me that airlines regularly announce that they have new menus which have been devised by internationally famous chefs whose own restaurants have no fewer than 37 Michelin stars and which looks and tastes like the same indigestible muck as their previous efforts.
I'm not one to deny myself a new adventure so I still peel back the aluminium wrap on what I swear are increasingly small food portions with a song in my heart. Bitter disappointment is always guaranteed.
It's allegedly a true story and not an Irish joke despite happening aboard an Aer Lingus flight. Shortly after takeoff, a steward announced that due to some unfortunate administrative error only forty meals had been loaded for the one hundred and three passengers.
However, he said, "We are happy to offer unlimited free drinks to any passenger who surrenders the right to a meal so that others might eat".
An hour later he made the same announcement – they still had 40 meals available.
Tell us, what's the worst flight or travel experience you've had?

To write for Starts at 60 and potentially win a $20 voucher, send your articles to our Community Editor here.