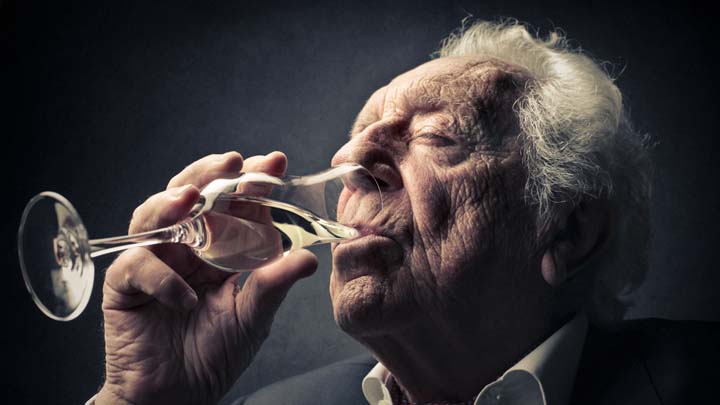 Yes, I have a new hero and his name is Gerry Morrison, a proud Scot who recently turned 100.
Well, so what? There are lots of centenarians around nowadays.
But good old Gerry is living proof that you are never too old to learn. On his birthday and for the first time he had a drink – a real live actual alcoholic drink after a lifetime of abstinence.
"It is my first and I had brandy. It is good, very good," he said. The British newspaper which carried the story featured a lovely snap of Jerry looking very pleased with himself and holding a large brandy – in fact, a very large brandy.
Gerry recalled that when he was in the Army – not exactly yesterday – his pals would say to him, "Gerry, have a drink, have a cig" but not once did he give way to temptation. Over the years he worked as a bus and train conductor and as a window cleaner which are professions often associated with the desire to end a busy shift by taking a wee dram but not so for Gerry.
His abstinence is all the more remarkable because his two sons, Gerry Jnr, 71, and Blair, 69, owned seven pubs between them. If they didn't let dear old dad have one on the house until the big birthday it is, to my mind, elder abuse.
Try as I may, I have not discovered any story indicating whether or not Gerry has descended into complete alcoholism or has reverted to his former teetotal self but I like to think that now and again he still enjoys the pause that refreshes.
And he is not alone in his age group for liking a tipple. Recently, the "National Centre for Education and Training on Addictions" reported that, "… older Australians are the group most likely to drink alcohol every day, especially those 70 and over"
According to Dr Barbara Hunter, Senior Research Fellow at the Turning Point Alcohol and Drug Centre and reported by the Australian Drug Foundation, "A recent study identified that, in 2007, 15% of people aged over 65 in Australia consumed alcohol daily and 5% were at risk of short-term alcohol-related harm" and "Although the proportion at risk of short-term harm is substantially lower in the older population than in younger groups, the proportion of older people drinking daily is much higher".
Dr Hunter analysed recent Victorian hospital admissions and ambulance attendance data and discovered an increase in the rate of older people experiencing significant harms associated with alcohol use.
"Ambulance attendances for alcohol intoxication for people over 65 increased from a rate of 3.3 persons per 10,000 persons in 2004 to 8.2 persons per 10,000 persons in 2008 while hospital admissions increased from 4,189 in 2004 to 5,193 in 2008; from a rate of 64.5 persons per 10,000 persons in 2004 to 73.9 persons per 10,000 persons in 2008," she reported.
Dr Hunter believes that older people are not consuming substantial amounts of other drugs although there is "significant speculation" that this may change over the coming years as baby boomers age and bring with them into old age the drugs they used in their youth. Once a pothead, always a pothead I suppose.
She has also cited a US study which suggested that "…more older people are consuming alcohol and more are consuming higher amounts of alcohol" while another US study investigated change in the level of alcohol consumption by older people as they age from 55 to 75.
"Findings suggested that those who consume at a higher level (more than the recommended intake for adults of 2+ drinks a day) in their late-middle years are more likely to reduce their level of consumption than those drinking at a lower level (at or below recommended guidelines," according to Dr Hunter.
I suppose this makes some sense although I am forever mindful of the fact that there are lies, damned lies and statistics. And some "findings" are simply silly and self-evident – eg, "Data indicates that alcohol consumption may decrease as people age, with researchers speculating that this is connected to a decline in health."
Just speculation?
Doesn't it stand to reason that some old dodderer of 80 suffering alcoholic liver cirrhosis, haemorrhagic stroke, falls, heart problems, early onset dementia and the rest won't be downing the dozen schooners he did every day after work when he was 40?
I don't think that my new hero has much to worry about when he has the occasional brandy.
Tell us your thoughts below.