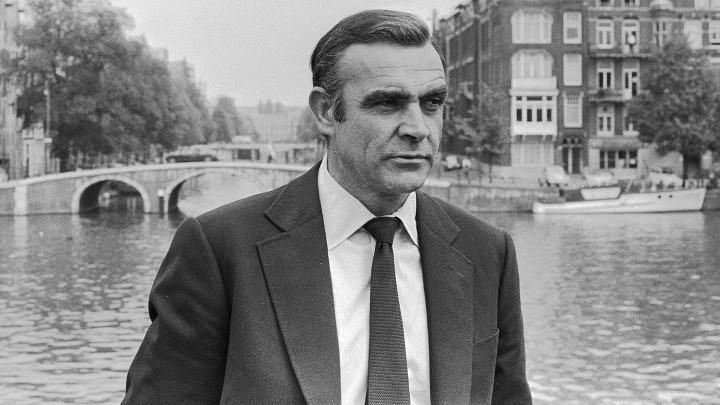 There is increasing speculation that Daniel Craig's fourth James Bond outing, Spectre could be his last appearance as the 007 secret agent. Some of that speculation has been fanned by Craig himself.
Asked if he would like to do another Bond movie, Craig replied: "At the moment, no. I have a life and I've got to get on with it a bit. But we'll see. I don't know. I really don't know. Honestly".
And with Hugh Jackman throwing his Walther PPK pistol into the whirling speculation about who the next Bond might be, it seems my long-cherished ambition to play the ultra-suave, ultra-sophisticated, unflappable and debonair secret agent has finally been snuffed out.
Jackman has said he would "seriously consider" the role if it were offered and if Craig stepped aside. He has revealed that he had been approached about eight years ago – before Craig was chosen – but that the timing hadn't been right.
Well, too bad for him. Jackman joins a long list of actors who have turned down the offer to play the iconic character over the years. Richard Burton, James Mason, Gary Grant, Burt Reynolds and Clint Eastwood are just some of them.
I decided that I would make a perfect James Bond in late 1962 when I was 13. The first of the series, Dr No, had just burst onto the screen. It was only somewhat later that I realised that almost every male on the planet over the age of puberty shared my ambition.
Mummy was quite vexed by my increasingly shrill demands that I be allowed to see the film. She was so concerned about protecting me from unwholesome influences that I wasn't even allowed to see those harmless Rock Hudson/Doris Day romps because they had suggestive titles like Pillow Talk (1959) and Lover Come Back (1961).
And Mummy had noticed that the Vatican had condemned Dr No for its alleged "sexual content". However, she was – and still remains – a solid Scottish Presbyterian, harbouring the gravest misgivings about anything the Church of Rome (as she styles it) might say. So the compromise was that Father would take me on the understanding that the second anything "unnecessary" or "uncalled-for" appeared on screen, I would be yanked from the theatre.
My father, being a Returned Man, was not at all impressed by car chases and gun fights. At one stage I thought he might even nod off. Then the busty and curvaceous Ursula Andress, playing Honey Ryder, emerged from the sea in a white bikini, shimmering in the sunlight. Dear old Dad took an immediate interest and didn't, as I feared, frog march me out of the theatre. Funnily enough, he never mentioned that bit of the film to Mummy.
The unknown Sean Connery – a former Mr Scotland– was the first James Bond. He went on to play the role in From Russia With Love (1963), Goldfinger (1964), Thunderball (1965), You Only Live Twice (1967) and Diamonds Are Forever (1971).
Connery's Bond was everything to which a boy could aspire: the way he casually lit his cigarette; the way he ordered his cocktail ("shaken, not stirred" as if I knew the difference!); his impeccable dress sense; his world-weary air; his sense of humour; the almost-casual way he disposed of enemies. And, of course, how he could bed any woman he liked. Even Pussy Galore, the lesbian pilot in Goldfinger, succumbed to his charms.
In 1969, an unknown Australian George Lazenby played the role in On Her Majesty's Secret Service. It was his one and only appearance and, watching the film, you can understand why.
Then came Roger Moore in The Man With The Golden Gun in 1974. I'd grown up with Roger in the 1960s when he was that equally smooth hero in The Saint. I had mixed feelings about his Bond, but I came to accept him in The Spy Who Loved Me (1977), Moonraker (1979), For Your Eyes Only (1981), Octopussy (1983) and A View To A Kill (1985).
Connery had a single return as Bond in 1983's Never Say Never Again which was not part of the official franchise. Somehow, my soaring expectations were not realised. Perhaps Moore had really conquered the role and Connery seemed, well… a bit too old. He was 52 – which, when I was 34, was impossibly too middle-aged.
Then came Timothy Dalton, starting with The Living Daylights (1987), continuing with License To Kill (1989), and then disappearing.
Pierce Brosnan stayed around longer starting with Goldeneye (1995) then Tomorrow Never Dies (1997), The World Is Not Enough (1999) and Die Another Day (2002). And yeah, he was OK.
Then came Daniel Craig, who was fabulous in Casino Royale (2006), memorable in Quantum Of Solace (2008) and wonderful in Skyfall (2012). I have no doubt at all he will be equally brilliant in Spectre. I have grudgingly conceded that since I wasn't asked, he was certainly a great alternative choice.
But somehow I doubt if any of the latest Bonds would have impressed my late father – after all, it is no longer politically correct to smoke, drink too much or to treat the womenfolk with disrespect. It's probably best that he isn't here anymore to experience that disappointment.
What are your fondest memories of James Bond? Who is "your" Bond? And are you still interested in his adventures today?
To write for Starts at 60 and potentially win a $20 voucher, send your articles to our Community Editor here.