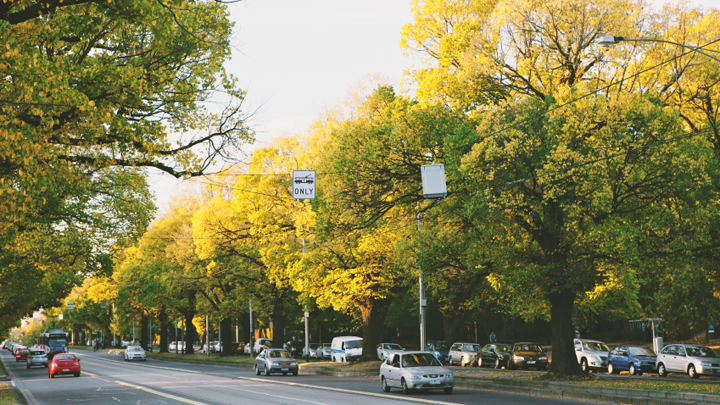 In 1951, the classic Lerner and Lowe musical "Paint Your Wagon" opened to ecstatic reviews on its Broadway debut and the movie of the same name got rave notices when it was released in 1969.
One of the many memorable songs was "I talk to the trees, But they don't listen to me…" and we all sighed remembering lost or unrequited loves from our past.
But now, the fair city of Melbourne which modestly describes itself as "The world's most liveable city" has come up with a truly innovative, if somewhat bizarre, operation which allows its worthy citizenry to email a tree and, what is more, the tree will reply. Gosh, is it any wonder that it is the world's most liveable city?
Already, this cutting edge community service is attracting international attention. I understand several cities are planning similar schemes – for example, I understand the Russian hamlet of Oymyaken, considered to be the coldest place of human habitation on the planet where temperatures can drop to -67C is pondering the idea of allowing locals to email a snow drift and get a chatty reply.
However, back to sophisticated trendy Melbourne.
The sharing and caring Council has mapped every tree they own – and they have an estimated 70,000 – and each has been given a unique ID number. According to Councillor Arron Wood who masterminds the program, it arose from an attempt by the Council to alert folks to the parlous state of the city's trees which were struggling because of the prolonged drought.
So far, so good I hear you say.
"So what we did is we actually mapped all the trees in the city. In doing so we had to assign each of them an individual tree ID and it was a logical step to allow our residents to actually interact on a digital platform. And they could email whether a tree was dropping limbs or if it was in a severe state of decline and we could easily locate that tree and come out and intervene", Cr Wood said.
He further explains that "something extraordinary happened" and locals started sending personal messages to trees. More than 3,000 emails have been sent to individual trees in the past two years and typical of the lovely person-tree conversation was an email from somebody who wrote to a Chinese Elm, "I am stuck inside and I am so jealous of you soaking up the sun. You seem to be having a ball out there" and the tree replied, "Sorry you are stuck inside. I am really enjoying stretching my somata and giving my chloroplasts a good workout. I spent the weekend well hydrated and preparing for the summer ahead".
I'm not terribly sure if an erect and naked tree should be allowed to stretch its somata and give its chloroplasts a good workout in mixed company or in front of kiddies but, heck, they are a sophisticated lot in Melbourne. If you don't believe me, ask them.
I am reminded that Melbourne has largest mental health facility in Australia and a large network of mental health professionals in convenient city-wide locations. I'm sure they are run off their feet but all of that sharing and caring certainly contributes to Melbourne being the world's most liveable city, doesn't it?
Another typical message to a tree: "As I was leaving St Mary's College today I was struck, not by a branch, but by your radiant beauty. You must get these messages all the time. You're such an attractive tree".
My research informs me that trees, as a species generally, have no moral code and scatter their favours like, well – like leaves in a high wind. They don't and won't play favourites with their correspondents.
Back to Cr Wood. "People literally are talking to these trees as if they are people, telling them how much they love them, thanking them for protecting them from the sun, apologising when their dog pees on them in the morning," he said.
There have been emails from former residents in Germany and the USA telling trees how much they miss them and the English Elms have been asked for their views on the Ashes series. "Dear Green Leaf Elm" was asked what it thought about living in St Mary's by a student who also announced that exams were coming up.
The Victorian education system was on full display when the student, a perceptive little soul if ever there was one, wrote, "I have exams coming up and I should be busy studying. You do not have exams because you are a tree. I don't think there is much to talk about as we don't have a lot in common, you being a tree and such. But I'm glad we're in this together".
Perhaps if "Paint Your Wagon" is ever revived for a Melbourne audience, they could make a subtle change to the lyric about talking to the trees: "I email the trees, That's why they put me away…"
That small acknowledgement of a general eccentricity should make Melbourne even more liveable.
You can email the trees here.
What would you say to a tree if you could? What do you think it would say back?