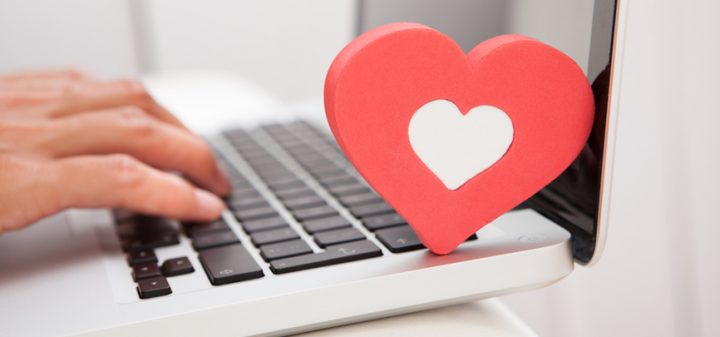 Once upon a time when relying on your mother to introduce you to that potential special somebody was no longer quite as exciting and fulfilling as you might have hoped, you had a few other options. You could rely on introductions by mutual friends; you could fall around bars, or you could try and chat up somebody on the bus.
If these options and variations of them didn't produce the desired result or, even worse, an undesired and even scary result there were the personal columns in the daily papers. The dictates of good taste and a puritan morality meant that there would only two columns – "Man seeks Woman" and "Woman seeks Man" or variations of the same. There was always more than a whiff of loneliness and desperation about these advertisements.
The first recorded newspaper personal advertisement was in a UK paper in 1695 when a self-described 30-year-old man with "a very good estate" announced he was looking to meet "some good young gentlewoman that has a fortune of three thousand pounds or thereabouts". In today's money that means about $A515,000 so, he obviously didn't just want romance.
In 1727, the first woman to place an advertisement in a UK paper "seeking someone nice to spend her life with" got one reply – the mayor of her town who promptly had her committed to an insane asylum for four weeks. Ladies of decency, purity and quality didn't disport themselves like brazen hussies.
Then as the 1970s unfolded, the more progressive and even subversive magazines added two extra columns: "Man seeks Man" and "Woman seeks Woman". By the time the internet got up and running, there were more and more daring variations such as "Bi Man seeks Man and/or Woman". You could also state the ethnicity of your desired as in "Caucasian male seeks petite Asian girl".
But, until recently, every personal ad made the gender of the advertiser clear, whatever he or she was looking for. I mean who is going to respond to "Person seeks Person"?
Now in our modern society which lays such importance on the politically correct concepts of "inclusion" and "diversity", the wide wonderful world of seeking one's life partner or, perhaps, just a quick one night stand has really opened up.
Now Tinder, one of the world's largest dating sites has taken "inclusion" and "diversity" to a whole new level. The US-based site was launched in 2012 and rapidly expanded. It was now available in about thirty languages covering almost every country in the world although I suspect that the Vatican and North Korea aren't included since both are, in their separate ways, pure of spirit.
So, what you do is upload your nicest and most fetching snap, included some basic personal details and announce what you are looking for. Then it is off hunting. If you see somebody, who appeals who swipe right to "like" and if that person sees your expressed admiration and they swipe "right" as well then you are off chatting in no time at all. You can guess what happens if your intended swipes "left" and I hope you can handle rejection.
You have to be over eighteen although Tinder is reportedly developing a new app especially for that age group – just how young they will go is, as yet, a mystery.
Currently, Tinder users swipe through some 1.7 billion profiles a day, and that leads to some 27 million matches a day. It is a lovely little money maker for the owners, and there are expensive "super features" beyond the basic standard.
It seems that some transgender folk had complained about being excluded because they didn't fit into the usual "male/female" definitions. Tinder decided to do something about it and expanding their client base to make lots more money had nothing to do with it. Tinder founder Sean Rad said adding the transgender option was "the right thing to do for the world."
But why go a metre when you can go several thousand kilometres?
Now there are no fewer than thirty-seven "gender identities" – from "Agender" and "Androgyne" to "Non-binary", "Transfeminine", "Transmasculine" and "Two-Spirit". No, I haven't got a clue what "Two-Spirit" means and, in fact, I haven't got a clue what about half of the list means. I understand that "Genderqueer" means a person who identifies as neither entirely male nor entirely female. I'm puzzled by the category of "Neither" because you wouldn't be sure if swiping right to like was a compliment or an insult.
So now users can update their profiles by stating "I am …" and filling in their chosen identity and then going to the "More" column and adding what best describes their identity and what they are looking for. If you can't be described by any of the available thirty-seven descriptions, then feel free to invent your own.
How far away is the day when Tinder will have advertisements such as "Androgyne Gender Non-Conforming and Gender Variant Person seeks Bigender, Transgender and Two-Spirit Person"?
I mean who would open the door for whom on the first date?
Do you agree with these opinions or do you think the gender issue is a bigger conversation that needs to happen?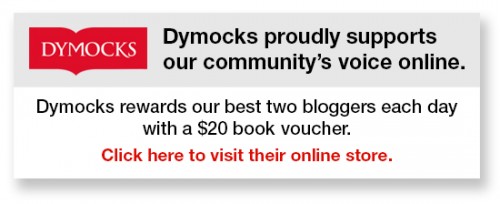 To write for Starts at 60 and potentially win a $20 voucher, send your articles to our Community Editor here.