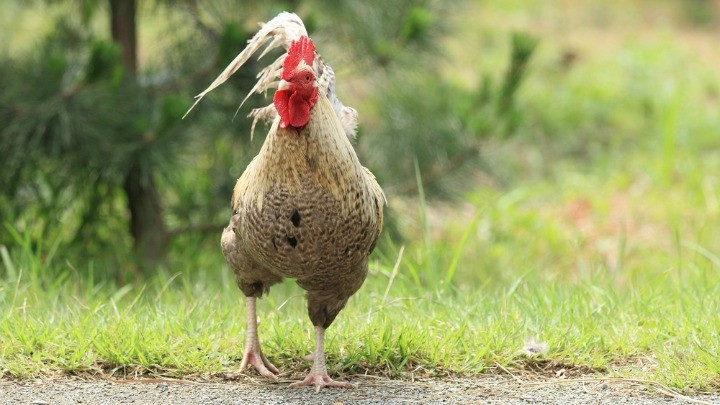 I've been to Hobart several times over the years and it has always presented itself as a pleasant, quiet city not given to any undue or unnecessary flamboyance in its attractions and certainly not a place where wild spontaneity is the order of the day.
It is respectable, decent and even somewhat reserved. Perhaps the weather has something to do about that.
Knowing all of this, I was rather taken aback when I read recently that the good burghers of Tasmania's capital were having their equilibrium gravely disturbed by rampant cocks. Oh, the shame of it all.
I refer of course to male hens otherwise known as the rooster or, if you want to get technical, the Gallus gallus. Very possibly, like New York, New York, they had to name it twice because it is so good and exciting, wonderful, energetic and even somewhat raffish. However, I doubt that Hobart is the New York, New York of the southern hemisphere so I really can't accept the presence of rampant cocks as being embedded in its very fabric and culture.
Certainly, during my visits I have never ever noticed any, not that I actually went looking.
But these foul fowls were literally running rampant. As Steven Baldock, the secretary of the Southern Tasmanian Bantam Club explained, "They're crowing and carrying on."
Crowing and carrying on are not encouraged in Hobart, given its placid respectability. Even when one of its sporting teams achieves a victory, the enthusiasm is restricted more or less to a polite round of light applause and quiet exclamations of "Jolly good".
Anyhow, the Southern Tasmanian Bantam Club and the Royal Tasmanian Agricultural Society decided to launch a joint campaign to rid their city of this menace. Were guns loaded and, dare I say it, cocked? Well no, fortunately.
They announced an "amnesty" for want of a better word and encouraged people to hand in unwanted birds, no questions asked. It succeeded and more than 150 cocks were handed in. It wasn't any sort of cock-up to be sure with this result.
The rampant cock problem occurred because some people who keep chickens for eggs just abandon their roosters because they don't produce eggs.
"We've got people dumping then on the side of the road. They're particularly a traffic hazard. It's also an animal welfare issue because they are suffering predation by dogs and cats and are not being fed properly," according to Baldock.
A lucky few that were handed in were re-homed with breeders so they could live out their lives crowing and carrying on surrounded by hundreds of hopefully randy hens. Sadly, the rest will be euthanised.
My diligent research revealed that quite a large number of Tasmanians flock together in a long list of clubs which deal with poultry — it must have something to do with the severely limited night life there.
The Tasmanian Rare Breeds Poultry Club has a very lively website where you can buy, among other things, hats, caps and coffee mugs featuring a picture of a chick and the wink-wink, nod-nod slogan "I am a rare breed". Isn't that exciting?
I don't know what the Tasmanian Poultry Fanciers Association gets up to and I have a horrible fear that it might have something to do with bestiality and zoophilia, which is taking a fancy to poultry beyond an acceptable standard in a polite, decent and respectable society.
Rampant cocks have even come to the attention of the highest in the land.
United States president Calvin Coolidge in the 1920s was, with his wife, inspecting an experimental chicken farm funded by the government to produce better breeds.
They were being escorted around separately and when Mrs Coolidge came upon one pen she noticed one very vigorous rooster was mating non-stop. She asked her guide how often that happened and he replied "Dozens of times every day" and she replied, "Tell that to the president when he comes by".
Eventually, the president was informed. He asked, "Same hen every time?"and was told "Oh no, Mr President, a different hen every time." "Tell that to Mrs Coolidge," he said.
Share your thoughts with us.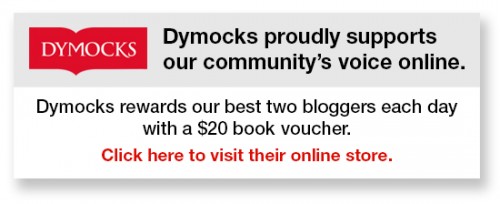 To write for Starts at 60 and potentially win a $20 voucher, send your articles to our Community Editor here.