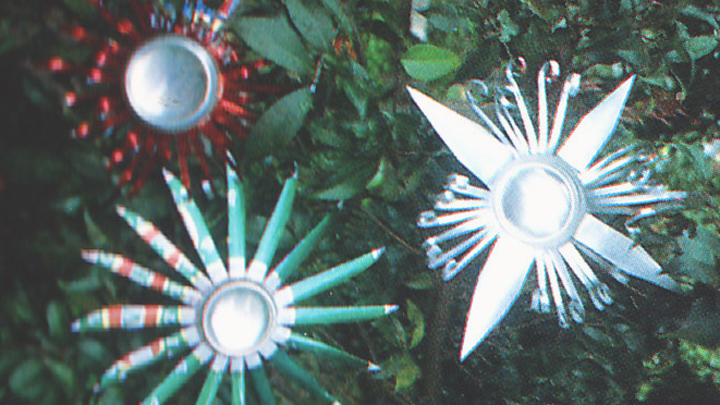 Here are two easy to make Christmas decorations that look fabulously festive. Even better – they are made from old aluminium cans!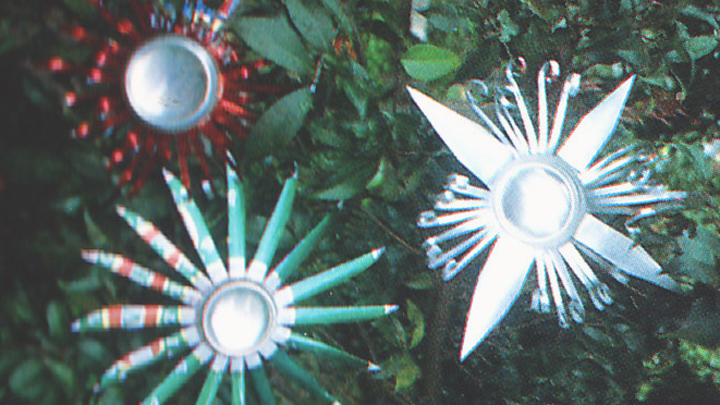 What you need:
Empty aluminium cans
Old scissors
Star Decorations
Using an old pair of scissors, cut off the top of the can, then trim the rough edges.
Cut down from the top to about 1cm from the base of the can, cutting strips all around the can. Bend the strips down level with base. Vary the way you cut the strips to obtain different designs.
Use a nail to punch a hole at the end of one strip to thread cord through to act as a hanger.
Here are a few design ideas:
Cut all strips an equal distance apart, make them very narrow.
Cut all strips an equal distance apart but this time, make them wide
Cut strips alternatively narrow and wide.
Curl the ends of the strips over a pencil or biro, or leave them straight and cut the ends to a point.
Cut alternate strips to points and curl the remainder.
Use your imagination to create your own variations.
Candle Holder
Cut an aluminium can down in the same way as for the stars.
This time making narrow strips all around the can to about 5cm from the base.
Curl the edges to the outside over a pencil or biro. Sit the candle in the bottom of the container.
*Tip: You can spray paint the starts or candle holders in beautiful Christmas colours for an extra festive feel. You can also use the candle holders to store sweet treats. 
Do you have any fun, creative and inexpensive ways to make Christmas decorations?