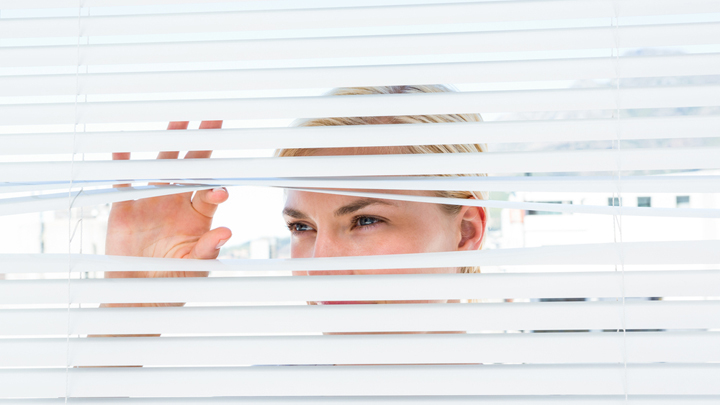 The Bible tells us that we should love our neighbours as much as we love ourselves.
Yes, in an ideal world, that's good advice but we don't live in an ideal world and never ever will.
I learned as a child from my mummy how to deal with and treat the neighbours. She had standards and I know this because she would keep saying, "We have standards dear".
When a new family moved into our street in about 1957, mummy kindly invited them in for afternoon tea and things were going swimmingly until the moment that they happened to mention that they were Catholics. Even aged 8, I could feel an instant chill in the room. The neighbours left and were never invited back. A return invitation was politely declined. Mummy had standards, remember?
A year or so later, the parents of one of my very best friends who also lived in our street divorced. Divorce in those days was a shameful thing – an admission that at least one of the parties to it was probably immoral. After all, the divorce laws in those days required some admission of immorality, however true.
The father had moved out and the mother stayed with the children. I was very firmly told that I should not have anything further to do with my friend and he was banned from our house. Possibly, mummy thought that immorality was a virus and she didn't want her first born to be infected. In any case, as mummy explained, nice people in nice suburbs don't get divorced. Mummy had standards, remember?
Now and again, mummy would make compromises about standards just to prove how she could move with the times. I was great mates with Liberal Senator Neville Bonner, an Aborigine, so I suggested that she invite him to an upcoming party. She had to think long and hard about this but, eventually, agreed. And when they arrived she loudly and bravely welcomed them with a cry, "Do come in. I don't care what the neighbours think".
The Bonners had the good grace to recognise her attempt to be welcoming.
Over the years I have made – well, I think I have made – every effort to be a good neighbour even in the face of the most extreme provocation. But sometimes, only sometimes, you have to fight fire with fire.
Once, a set of neighbours would hold raucous parties until the wee small hours – and not just on the weekends. In those days I was a wage slave and needed my repose so I could face my office with a song in my heart and all of that. That was near-impossible when the music, the yelling and the various crashing noises would last as late as 5am.
As it happens, these neighbours had two mongrel dogs that yapped very, very loudly. So one morning, despite no sleep, I ran a stick along the dividing fence and drove the dogs into a fever of barking. I kept this going until a hung-over a very aggrieved voice shouted out, "For God's bloody sake, shut up!"
I did this several times after their parties had subsided and after each and every time I would complain to them that their dogs had awoken me. Eventually they shifted dogs and all. I even whinged to mummy about it and she unerringly pinpointed the reason for their behaviour – yes, they were renters. So, needless to say, they had no standards. Mummy had standards, remember?
For a time I lived in an apartment. I am certain that the people upstairs engaged in heavy sadistic-masochistic sex games judging by the thumps, bumps and screams of pleasure and pain. Their names were Brian and Irene and this aggravating and even fearsome noise seemed somewhat out of character – he worked as a Post Office clerk and she played bingo. On Sundays they regularly went to church looking as respectable as all get out.
Again I whinged to mummy although I didn't tell her what I thought was happening. I just mentioned the noise as it would have been just too damned hard to try and explain to her what S&M was. Her idea of a whip-around was contributing to the purchase of a gift.
Once, driven to the brink of insanity because of the noise, I felt an overpowering urge to go upstairs and thrash the both of them. Then I thought that they might enjoy that so I didn't. Mummy – she had standards, remember – sagely observed that sometimes people aren't what they appear.
Then there were the neighbours who just loved heavy metal music at all hours. My house literally shook. There were anywhere between six and fifteen living there and they had lots of tattoos, pins and other bits of metal in their lips, ears, tongues and other body parts, wore ripped clothing that seemed never seemed to be changed, had weird haircuts and were built like country brick shithouses. And the men were even more forbidding.
God is testing me, I thought, so I just waited for them to leave. Yes, they were renters with no standards.
If I get to the Pearly Gates I will have my example of Christian forbearance and charity right at the top of my chinwag agenda with Saint Peter.
That alone should get me through, shouldn't it? After all, I understand that Saint Peter, like mummy, has standards.
What neighbours have you had over the years? Good, bad or ugly?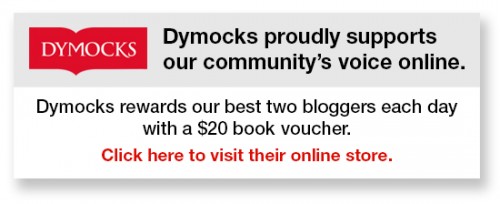 To write for Starts at 60 and potentially win a $20 voucher, send your articles to our Community Editor here.