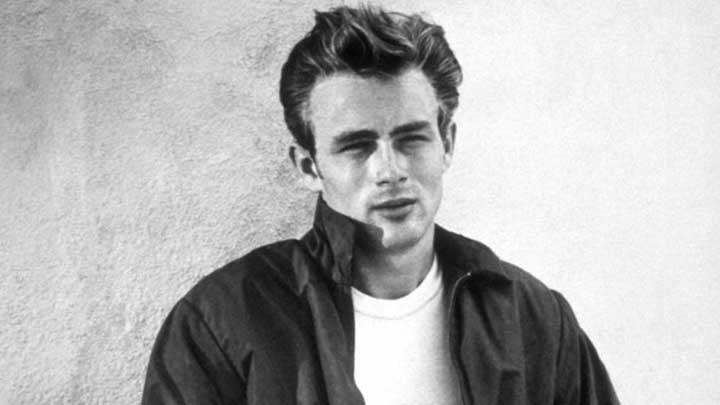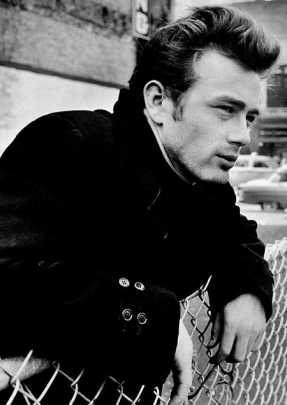 He famously said "Dream as if you'll live forever. Live as if you'll die today" and that is just how James Dean lived his brief, mercurial life, which ended tragically 60 years ago in a horrifying car crash. He was 24.
It is beyond extraordinary that Dean's legendary status as a cultural icon of teenage disillusionment and social estrangement rests on only three films: East of Eden, Rebel Without a Cause and Giant.
The recent movie Life, covering his final months, has bought the legend of James "Jimmy" Dean to a whole new audience. It is based on the friendship of Dean and Life magazine photographer Dennis Stock. Stock had unprecedented access to Dean's daily life in those final months, and many of his pictures of Dean have cemented Dean in the public mind as a rebel, as a lonely misfit, and, above all, as a symbol of youthful angst. That he died young has ensured that he will be forever young. His handsome, moody and often defiant look (both on and off the screen) was loved by the young and viewed suspiciously by everybody else.
Perhaps one of the most famous of Stock's pictures showed Dean walking alone in Time Square in New York at night and in the rain, his shoulders hunched and a cigarette clenched between his teeth.
He was born in Indiana, the son of a farmer. His mother, to whom he was very close, died when he was only nine. He was sent to live with his father's sister and her husband.
In school he was a very popular student, playing baseball and basketball and studying drama and public speaking. He shifted to California after graduating high school, initially to study law, although he quickly switched to drama. After being picked to portray Malcolm in Shakespeare's Macbeth, he dropped out of university to pursue a full-time acting career.
His first TV appearance was in a Pepsi cola commercial. Slowly but surely, he got small movie roles in Hollywood while working as a car-park attendant at CBS studios. After appearing in several CBS TV series, he gained admission to the famous Actors Studio in New York. His career picked up and had had several appearances in popular TV series.
His big break came in 1953 when he was chosen to play the complex role of Cal Trask in East of Eden (based on John Steinbeck's book of the same name) about the story of the Trask and Hamilton families. It concentrates on the last portion of the book (set in the early 1900s) and the character of Cal, who is shown as emotionally troubled and aloof, but also worldly and business-savvy.
Much of his performance was unscripted – in one famous scene, Dean's character tries to present $5,000 he has earned to his father who rejects it. Instead of running away from his father as the script required, Dean instinctively turned to the actor playing his father, lunged towards him and grabbed him in a full embrace, crying. Director Elia Kazan wisely included the scene which included the character's father's shocked reaction.
His performance – which won him a Best Actor nomination for the 1956 Oscars and the first posthumous nomination in Academy Awards history – led quickly to his starring role in Rebel Without a Cause, which was wildly popular with teenagers. Then followed Giant, where he played a supporting role to Elizabeth Taylor and Rock Hudson.
To play a character who strikes oil and becomes wealthy, Dean dyed his hair grey and shaved some off to give himself a receding hairline. In the last scene he was supposed to make a drunken speech at a banquet. In order to make it even more realistic, Dean actually got drunk and mumbled so much the director had the scene overdubbed by another actor. By that point, Dean was already dead.
He also received a posthumous Oscar nomination for Best Support Actor for this role. East of Eden was the only film in this stellar series of three blockbusters that Dean actually saw.
He was interested in car racing and competed successfully in professional races. Warner Brothers banned him from racing during the production of Giant but he returned quickly to it after filming had ended.
On September 30, 1955, while driving his Porsche at high speed, he slammed into another vehicle. His passenger and the other driver survived – Dean was dead with a broken neck and other injuries.
Much has been written since his death about his sexuality; it's likely he was gay or bisexual. He lived and worked in an era when studios held tight control of their actors' lives and kept up a stream of stories and photo opportunities for young actors, insinuating alleged relationships with pretty young starlets.
Many other young actors of that era – Rock Hudson, Montgomery Clift, Tab Hunter, Sal Mineo and Anthony Perkins – were later revealed to be gay or bisexual. Of course, after Dean's death, both men and women claimed to have had a relationship with him.
But 60 years after his death, his legend keeps growing as both a giant and a rebel.
Has James Dean had an impact on your life? Which of his performances is your favourite? And where do you think his life would have gone had he not been taken from us so young?
To write for Starts at 60 and potentially win a $20 voucher, send your articles to our Community Editor here.