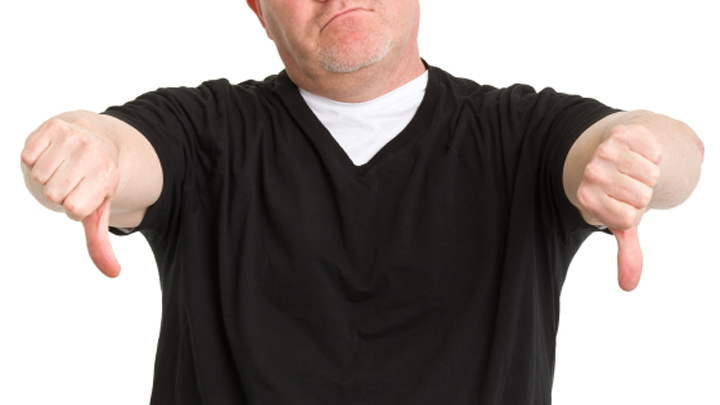 Yes, over the years, I have said "I'm sorry" now and again to loved ones, friends, colleagues and employers and sometimes I have been sincere. Other times, it has been the easiest and quickest way of extricating myself from a sticky situation and, be honest, who hasn't said "I'm sorry for what I did" when what you really meant was "I'm sorry you found out what I did".
So, my last apology before beginning my "no apology" policy is for all of my false, insincere and downright untrue so-called apologies in the past beginning with my Grade Three teacher who I said rather too loudly was a fat cow because she was and I am sorry I said I'm sorry because I wasn't really and truly sorry at all. RIP Miss Grey (but you were a fat cow).
I was made to say, "I'm sorry" then and I'm sorry I had to and lied. I'm not sorry for saying that now because I have been carrying this burden for well over half a century. That lie has gnawed at my entrails for decades.
Nobody should have to apologise for showing their real feelings because, if they do, they are apologising for the truth.
The author PG Wodehouse got it right when he said, "It is a good rule never to apologise. The right sort of people do not want apologies and the wrong sort takes a mean advantage of them".
We can all blame Plato for starting this apology business. In about 360 BC, he wrote his famous essay "Apologia" which recounted how his mentor Socrates defended himself against charges that he was corrupting Athens' youth and blaspheming the gods with his philosophical musings. Plato records that Socrates refused to express regret – to say, "I'm sorry" – and was sentenced to death.
The Greek word "apologia" means "defence" which is a million miles from saying, "I'm sorry".
The American Founding Father Benjamin Franklin observed, "Never ruin an apology with an excuse" but how many apologies nowadays are so hedged about with qualifications and generalisations that they are rendered utterly insincere?
Celebrities consult their lawyers and their PR advisors before they issue any apology for drunken racist rants, politicians pose questions to focus groups before they issue theirs about broken promises, next door neighbours have to listen to their partners before they mumble theirs about their tirade about over-hanging branches and bosses and colleagues get counselling before saying a single word.
Obviously, apologies are not what they used to be. Indeed, they can be a legal minefield because a truly heart-felt apology is nothing less than an expression of guilt and that means liability and that's when the lawyers and even the police move in. Imagine this nightmare scenario for an apologetic medico: "Your Honour, item number one in our case against Dr Smith is his public statement stating 'I am truly sorry for killing Mrs Jones on the operating table'". You can bet the coppers are right outside the courthouse door.
The "I'm sorry if you are upset" sort of apology is no apology at all. You might as well say, "Listen Mrs Goldstein when I said Jews are the scum of the earth why should that upset you in particular?"
Politicians love the sort of faux apology to prove to electors that they are on their side. The sort of "I make no apology for wanting the very best for Australia" is especially insincere and odious in its contrived piety yet it still seems to work. Who could not believe a politician for refusing to apologise for wanting all that is good, right, decent and wholesome?
Can you imagine coming across a quote in, say, St John's Gospel which says, "And Jesus sayeth unto the multitude, Verily, I maketh no apology for trying to save you from grievous sin." Oh, you mean you can't? God works in mysterious ways but that is not one of them and, incidentally, I'm grateful to God for my friends – I consider them his apology for so many of my relatives.
And sometimes apologies can be actually offensive even if they are true and honest. Would we think more of Hitler or Pol Pot or their like if historians uncovered some apology which was of the "I'm sorry we lost" kind? Would we say, "Gosh, he was a real man for owning up to that?"
And what is the point – except to salve a guilty conscience – of saying you were sorry to Uncle Fred at his funeral for loathing the very air that he breathed while he was still breathing? Do you expect forgiveness from a corpse? Is the only purpose of an apology to make you feel better?
But, I guess, sometimes an apology is the best way to have the final word. Sorry about that.
Do you say sorry a lot? Or do you pick your moments? Is it better to apologise even if you don't mean it, just to clear the air?