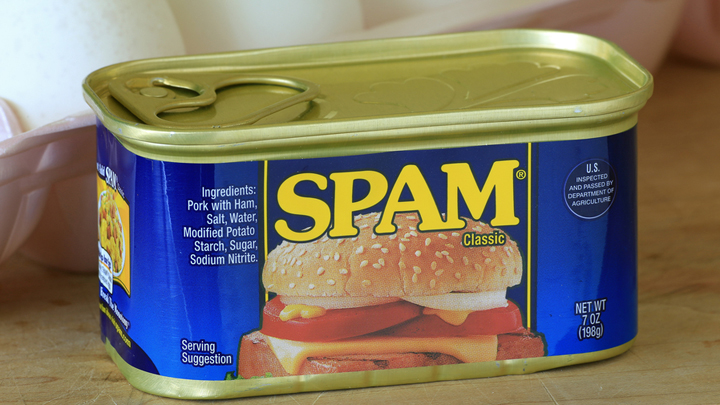 It's annoying and it's everywhere. So what can you do about it?
Recently, I got an unsolicited email asking me if I wanted a ten inch penis. I immediately knew that it had an American origin as it didn't ask me if I wanted a 25.4 cm penis. Offended, I wrote back something which I will not repeat!
I haven't heard from them since.
And I keep getting emails from very busty young ladies with names like Svetlana from Vladivostok who are just dying to meet me and who, even without the benefit of meeting me, know that I am the man of their dreams. Naturally, I admire their perception and their persistence but I still have niggling doubts that they are actually for real.
As Abraham Lincoln once sagely observed, "The problem with claims on the internet is that you can never be sure of their authenticity".
When Bill Gates complains that about 85% of the emails he gets are invitations to get out of debt or get rich quickly, then you know that there is a problem. Back in the 1990s, some enterprising person decided to call unwanted emails SPAM but we of a certain age know that there was – and still is – another form of SPAM which is just as all-pervasive.
SPAM is a product manufactured by an American company, Hormel Foods Corporation, and it has been with us since 1937. It is a tinned meat concoction and, according to its label, its basic ingredients are pork shoulder meat and ham with added salt, water, modified potato starch as a binder, sugar and sodium nitrate as a preservative. Its fat content is almost double its claimed protein content.
Doesn't that sound nourishing?
It's in a tin which bears an eerie resemblance to small sarcophagus which, I think, is quite appropriate since its claimed shelf life rivals that of a mummified Egyptian pharaoh.
According to the Hormel folks, the origin of the name SPAM, "is only known by a small number of former Hormel Foods executives". Even if Hormel had very young executives nearly eighty years ago, the diminishing number still with us who know the secret must be well over 100 which suggests to me that they didn't live on "SPAM" to get to that age.
They can die with their secret as far as I am concerned.
SPAM came into its own in World War II when it was exported to the UK, as if being pounded regularly by Hitler's Luftwaffe wasn't enough to try the British stiff upper lip. There, the beleaguered locals joked that SPAM was actually an acronym for "Specially Processed American Meat".
Over the years, it has been variously referred to as "Stuff, Pork and Ham", "Spare Parts Animal Meat" and other even less flattering names.
The US Army bought SPAM in vast quantities for the American military during the war and the bemused troops used to refer to it as "Ham that didn't pass its physical" and "Meatloaf without basic training". Vast quantities were also sent to the USSR for their troops.
Frankly, you have to wonder how the Allies won the war.
Margaret Thatcher who was 19 when the war ended and the ever loyal daughter of a grocer, referred to SPAM when she was Prime Minister as a "wartime delicacy" which only goes to prove her very lower middle class background.
In an early sign of American Imperialism, SPAM followed victorious US troops through Asia where it became a part of traditional diets. Today, there are 13 different varieties which cater specifically, for example, for Asian and Latin American tastes which proves their cultural awareness and sensitivity.
Worldwide, more than 50 thousand tins are produced every hour, 24 hours a day, and seven days a week.
However since it allegedly has ham and pork as ingredients, I doubt it has much market penetration in Muslim countries although I bet the Hormel scientists are looking for a solution for that.
Don't go away thinking that Hormel is some sort of irresponsible profit-driven conglomerate. They have a very high-minded Corporate Responsibility Statement on their website and I was pleased to read that, "… we have shared our food products to support the fight against hunger. We produce high-quality, differentiated products for our consumers and we use our expertise in food manufacturing, distribution and protein as a resource to help hunger relief…"
Doesn't that put Food Bank in the shade?
And, joy of joys, their website has a lovely range of gifts you can purchase – clothing, hats and caps, coffee mugs and more. You can even buy gift certificates to present to grateful family and friends so they can buy from the gift store.
I'm thinking of buying a young chum of mine who does something in the computer game, the tasteful cap emblazoned with "I think, therefore I love SPAM" as a Christmas gift. As Hormel advises, it truly is a "classic".
Do you think his work colleagues will notice?