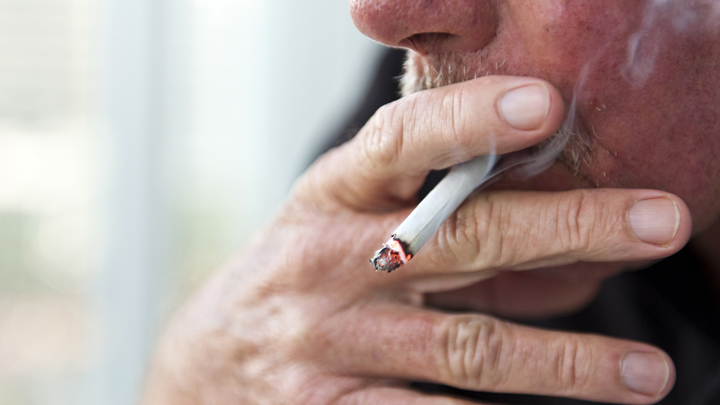 I've been reading the life story of French woman Jeanne Louise Calmut who has the notable distinction of being the oldest person ever to live according to verifiable evidence. She died in 1997, aged 122.
And what a remarkable woman she was – she outlived by several decades her daughter and her grandson – lived on her own until she was 110, took up fencing at 85, rode her bicycle until she was 100, walked regularly until past her 100th, remained mentally alert until her death and ascribed her longevity to a diet rich in olive oil and a regular intake of port wine. She also ate at least one kilogram of chocolate a week.
She always looked, at any age, remarkably youthful and believed that was due to her regularly rubbing olive oil into her skin. She boasted, "I've never had but more than one wrinkle, and I'm sitting on it". I've seen snaps of her taken just before her death and, believe me, she didn't look at day over 105.
But, for me, the most encouraging thing about Louise was that she smoked until she was 117. Maybe she quit because somebody told her she could die at a young age if she didn't.
Now, I admit that what I am going to write won't get me the Person of The Year award from the Anti-Cancer Council but, nevertheless….
Smoke and don't get fat – Dr Jodi Flaws of the University of Maryland (USA) School of Medicine, has said, "In many studies, you often find smokers are slimmer. We've certainly seen it in our studies. Some people think it is due to certain chemicals in cigarettes somehow making them burn more calories, but others believe it suppresses appetites. It may well be both".
Smoke and don't go mad – many dementias go hand-in-hand with a loss of chemical receptors in the brain that just happen to be stimulated by nicotine. Smoking seems to bolster these receptors and smokers have more of them. According to Dr Roger Bullock, a dementia specialist and Director of the Kingshill Research Centre in Swindon (UK), "It does seem that nicotine has a preventative effect," he said but added, "But the problem is that the other stuff in the cigarette tends to rot everything else". What a killjoy.
The March 2007 edition of "Neurology" reported Harvard University (USA) research that smokers were less likely to develop Parkinson's – the same journal published similar evidence in March 2010 – and both studies showed that the protective effect of smoking wanes after smokers quit. They don't have a clue why this happens.
Even ASH – the USA-based Action on Smoking and Health – admitted in March, 2013, probably very reluctantly and grudgingly, "Research suggests that smoking might work to ease the negative moods characteristic of both depression and anxiety by increasing the activity of dopamine receptors in the brain. And in many mental disorders, the brain's ability to filter out excess stimuli is impaired, a trait that is particularly true of schizophrenia. Some studies have shown that nicotine helps people with mental illness focus and process information more coherently".
Smoke and survive a heart attack – the August 2005 edition of "American Heart Journal" reported that smokers, when compared to non-smokers, had a higher mortality rate and a more favourable response to two kinds of therapy to remove plaque from their arteries. The authors commented, probably in sorrow, "the smokers' paradox is alive and well".
In October 2010, the journal "Thrombosis Research" reported smoking helped the heart drug clopidogrel work better – this drug is used to inhibit blood cloths for sufferers of coronary heart disease. This research built on 2009 studies by Harvard University which showed that something in cigarette smoke activated certain proteins which convert this drug into a more active state.
Smoke and avoid painful surgery – In July 2011, the journal "Arthritis and Rheumatism" published University of Adelaide findings that "men who smoked had less risk of undergoing total joint replacement surgery.".
We are all well used by now to smoking bans everywhere and undoubtedly that makes the majority who don't smoke very happy.
Smoking rates are undeniably falling – down from 25% of all adults in 1991 to 13.3% in 2013 according to the Australian Institute of Health and Welfare.
Prisons in Australia are the latest "no smoking" places following an American trend which, in some instances, border on the bizarre. In California and Texas, even death row inmates cannot smoke and even if inmate make a last request for a final fag, it will be refused. Try telling somebody on the way to a lethal injection, the gas chamber or the electric chair that they cannot smoke because it will harm their health and can you guess what their reaction would be?
And dear old Jeanne's death certificate notes that she died of "natural causes" – no sign of cancer at all!
Do you or have you smoked in the past? Were there any benefits whatsoever? Tell us your thoughts on this controversial habit.