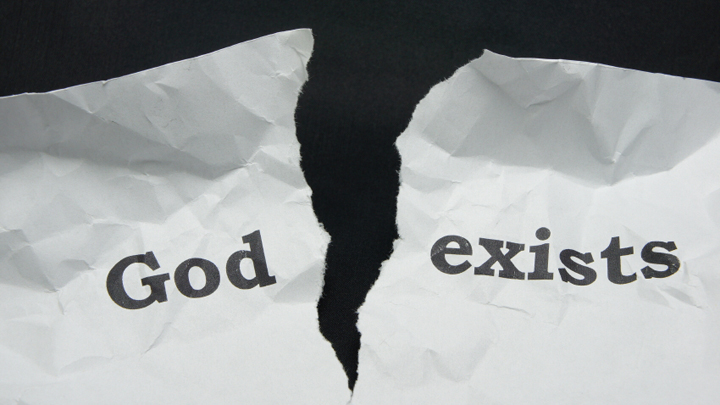 On April 8, 1966 TIME magazine ran its famous cover with the words in large red type on a black background posing the question, "Is God dead?"
It provoked a storm of criticism – with committed Christians seeing the headline as either blasphemy, an apocalyptic announcement or even a declaration of war. Atheists and other secularists said it was the death knell for all religion.
I was in Year 12 and my parents at my urging had subscribed despite mummy's misgivings. Finally, she had been persuaded that it was – in her words – "fairly respectable despite being American". Mummy has always had the deepest suspicions of Americans believing that most, if not all, are "common". The second she saw that cover it was snatched from my hands, consigned to a fiery death and father was ordered to call the newsagent and cancel the subscription.
There was no doubt at all in mummy's mind that this was communism, tantamount to pornography and an assault on all things that we held dear like the Queen. She was already worried about the drift in world affairs since the retirement of Prime Minister Sir Robert Menzies the previous January. This utter disgrace was confirmation of her concern.
The question continues to be asked – in April, 2013 the English heavy metal group "Black Sabbath" released a ditty with the same name and as recently as last May, ABC radio in Melbourne had a panel discussion about the same question.
What many, including mummy, failed to grasp was that the TIME cover merely posed the question – it wasn't "God is dead" – and not some sort of confirmation that the relentless march of reason and science had crushed the last vestiges of faith.
In fact, the article accompanying the magazine cover was entitled "Towards a Hidden God" and only briefly mentioned in its introduction the so-called "God Is Dead" movement. Not for the first time, and most certainly not for the last time, a headline was far more dramatic than the story warranted.
Indeed, they had previously run a story – "The 'God Is Dead' Movement" in October, 1965 but our household didn't have a subscription then so it evaded mummy's radar. The article actually pointed out that the immediate reality did not indicate a death of God or religion with as many as 97% of Americans declaring a belief in God although only 27% declared themselves to be deeply religious.
The supreme irony was that "Time" ran a front cover on December 26, 1969, "Is God Coming Back To Life?" – the "God Is Dead" movement was itself dying according to the story.
According to the Australian Bureau of Statistics, the Atheist Foundation of Australia ran a campaign prior to the last census encouraging people to report "No Religion" on their census form and 58,900 declared themselves atheists, up from 31,300 in the previous census.
There were three other sub-groups – agnostic, humanist and rationalist which each scored less that 1% – while the "No Religion" but without any further definition   comprised 97.8% of the "No Religion" total. Of course, the Atheist Foundation was hardly in any position to pray for a better result, were they?
Until 1961, males were more than twice as likely to report no religion as females at a time when the overall number reporting "no religion" was less than 1%. From 1971, the gap between the sexes lessened and then steadied – in the last census 24% of males said they had no religion compared with 21% of females. The ABS estimates that over the past century, those reporting "no religion" have increased from one in 250 to one in 25.
Those declaring "no religion" in the 2011 census – almost 4.8 million or 22% – are the second largest group behind Catholics with 25% but ahead of Anglicans with 17%.
Before the age of 20 nowadays the gender gap is non-existent but from that age the gap between men and women widens and then remains fairly steady from age 35 with men generally around 4% more likely to report no religion.
Among older Australians, only 10% of all 65 and older people reported no religion. It suggests that as people age, it is increasingly likely that they will change their views and return to declaring a religion. Can we see this as an indication of their own mortality?
Perhaps the celebrated Canadian poet Irving Layton – born Jewish but a tireless campaigner during his long life against Puritanism – got it right when he remarked, "God is indeed dead. He died of self-horror when He saw the creature He had made in His own image".
And a somewhat similar thought from Joseph Heller, in his book Catch 22: "When you consider the opportunity and power He had to really do a job, and then look at the stupid, ugly little mess He made of it instead, His sheer incompetence is almost staggering".
Tell us, do you agree? Are your spiritual or religious?