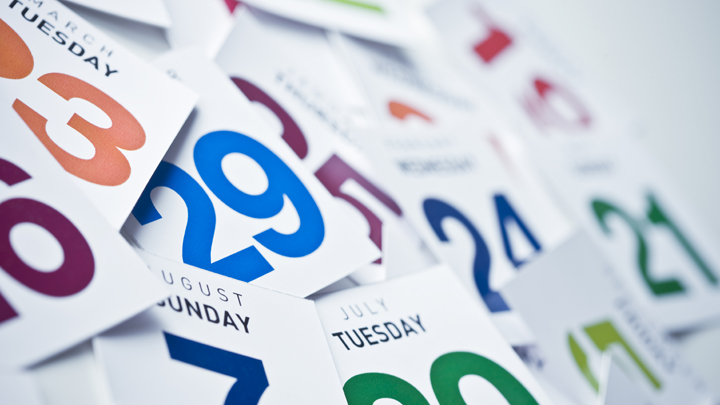 I've reached the age where it is advisable not to get too excited about anything really.
For that reason, I try to studiously ignore the impassioned pleas from the United Nations to whip myself into a frenzy of enthusiasm for their many – and, I'm sure, worthwhile – International Decades, International Years and International Days.
This year we are celebrating ten International Decades, four International Years and a very long list of International Days.
This year is the International Year of Solidarity with the Palestinian People (I bet that is wildly popular in Israel), the International Year of Small Island Developing States, the International Year of Crystallography and the International Year of Family Farming.
My upcoming favourites are World Toilet Day on 19 November, World Soil Day on 5 December and International Mountain Day on 11 December.
The importance of these and other decades, years and days simply cannot be over-stated.
For example, the UN notes in relation to International Mountain Day, that " … mountains have a high incidence of poverty …" – I think that they should be ashamed of themselves – and, without a trace of discernible irony that " … mountains have gained an increasingly high profile on agendas at all levels."
It seems that mountains are very, very pushy, throwing their weight and size around to get that "increasingly high profile" especially, I guess, with peak bodies. The International Year of The Mountain was 2002 and we have had to endure their pushiness ever since. I remember that year well because, in an act of defiance, I forded every stream but flatly refused to climb every mountain.
What concerns me is that the UN doesn't have an International Year for valleys, gullies, ravines, gorges, hollows, dells, glens, straths or any bit of the planet which isn't a mountain. Even they admit that mountains only cover 27% of the earth's surface, so what about the rest? This is not just pandering to something that is too big to be ignored, it is clearly discriminatory.
Then again, I suppose World Soil Day could be celebrated as a day when we salute soil which has escaped from the high-handed attitude of mountains and, in the process, diminished the size of their original parent. It serves mountains right in my view.
I can't imagine Small Island Developing States going into raptures about mountains. I suspect that they would be publicly dismissive but secretly pea-green with jealousy. I haven't really got a clue what crystallography is and I'm not going to waste the precious time I have left trying to find out. Life is just too short.
We are celebrating the International Year of Family Farming by buying outrageously expensive tucker from our local Farmers' Market and surely that is enough. Mind you, it must have been a thrill a minute when, according to the UN, "Romanian farmers and national leaders came together in Bucharest for a national conference under the emphatic banner, 'Family Farms – The Core of Sustainable Agriculture."
Haven't they come a long way from the collective farming idea inflicted by their former communist masters? But I did wonder who was tending the crops and milking the cows while they and their families whooped it up.. The UN hasn't reported any celebrations in North Korea, China, Cuba or any other communist state which only goes to show what a bunch of spoilsports they are.
I was going to remark that I hoped that World Toilet Day will be flushed with success but if my mother learned that I was indulging in what she calls "toilet talk" there would be hell to pay.
Did you know that you can celebrate no fewer than thirteen UN International Days in November and a further eleven in December? I mean, the party just never ends!
Next year is the International Year of Light and Light-based Technologies and about time too. It should mark the end of the long reign of the Prince of Darkness and good riddance. Are "Light-based technologies" ones you can see?
I'm sure the International Year of Pulses in 2016 will be tremendously popular but I am a bit worried that when I go to my GP for a regular check-up and he wants to take my pulse, he might ask me for a lentil. Try as I may, I cannot see myself weeping tears of joy over a chickpea.
I am still sad that I missed International Happiness Day on 20 March last and that I didn't obey the UN directive to observe it "in an appropriate manner". Yes, it does have a certain, "Ve haff ways to make you happy" tone about it and my idea of being happy is to run down the street stark naked.
No, I haven't done that yet and I'm thinking about asking the UN if this would be a celebration "in an appropriate manner"
Perhaps not – especially at my age.
What is your favourite day of the year? What special days do you celebrate besides birthdays and holidays? Tell us about them below!