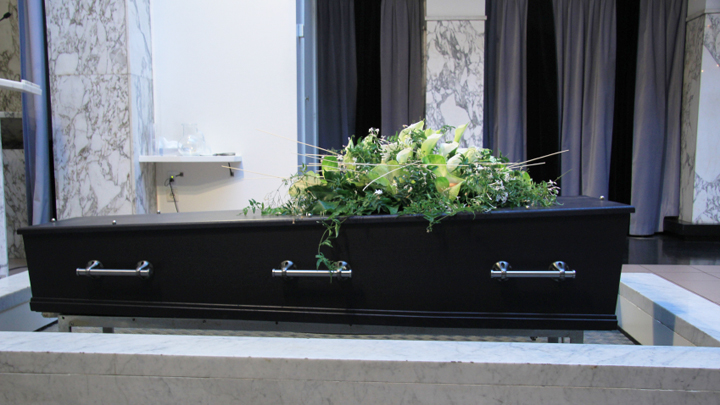 The good news is that if you live beyond 82 then you have exceeded average life expectancy in Australia – the bad news is that surviving the 85 to 89 age bracket is the trickiest as it has the highest number of deaths (annually, one in every five) but get through that still breathing and more or less intact, then you could probably live forever.
I've been reading a cheery little thing called Deaths and Funerals in Australia which was commissioned recently by that fun crowd, the Australian Funeral Directors Association (AFDA) which is not to be confused with the Administrative Functions Disposal Authority (AFDA) – a part of the National Archives – although, co-incidentally this AFDA decides what Government documents and records are burned or buried.
Using the latest available statistics, the report stated in its introduction, "Australian attitudes to funerals and death are changing. We perceive funerals with growing acceptance rather than resistance and are opting for relaxed and reflective funerals rather than solemn and serious ones. We are unlikely to pre-plan our funerals, and two-thirds of us prefer cremation over burial".
I have left instructions for what I want for my funeral. The chances of my getting a State Funeral are, at best, even money so my partner is in no doubt whatsoever about what I will require to properly send me off.
I want it to be dignified, but simple. It will include the Archbishop presiding at the service, the Governor-General delivering the eulogy and the Prime Minister reading the lesson. A 200 person choir will sing my list of hymns. The funeral procession will be led by drummers beating the retreat followed by a riderless horse with the boots reversed in the stirrups. Rose petals will be strewn along the route to the Cathedral.
There's a lot more which I have condensed into a 869 page instruction manual. I have insisted that it not last longer than seven hours. As I said, simple but dignified. And please turn off your mobile phone – I was at a funeral when one when off and the ring tone was the Bee Gees tune, 'Staying Alive'.
Did you know that death rates are actually declining? It is now down to 6.5 deaths per 1,000 people a year compared with 6.9 deaths a decade ago. The over 65s now comprise 15% of our population but this will increase to 17% by 2024 and to 20% by 2044. No doubt about it, funeral directors are in for a boom over the next few years. It's a growth industry.
Our national median age is now 37.3 years – in 2044 it is expected to be 40 while in 1984 it was only 30.5. We are growing old at an accelerated rate and the over 85s are growing at an even faster rate than the over 65s – there has been a four-fold increase in the older age group since 1984 and by 2044 there will be fourteen times as many – a staggering1.65 million. By 2044, the average life expectancy is projected to be 90.4 years.
The country will be wall-to-wall retirement villages and aged care facilities.
Proving the old adage that only the good die young, more men than women die each year although the gap is declining from 103 men for every 100 women being gathered compared with 107 men to 100 women a decade ago. If you want further prove of the old adage consider this – three times as many men than women die in the 20s.
Measured by death rates, the safest place to live is north Sydney – 3.8 deaths per 1,000 people annually – while the riskiest is Katherine in the Northern Territory – 13.6 deaths per 1,000 people. On a State/Territory basis, the safest places are Stonnington (Victoria), Sunshine Coast (Queensland), Mitcham (South Australia), Perth (Western Australia), West Tamar (Tasmania) and Darwin (Northern Territory.
For some reason the ACT wasn't included – probably people there don't die, they just flex off.
Winter, not surprisingly, is the death season. Nationally, June, July and August record deaths between 11% and 26% higher than the annual average. Aren't you glad you have got through another winter?
There's no reason why you shouldn't enjoy a funeral – I did even as a kiddie. Old people used to poke me at weddings and say, "You're next!" so I would have fun at funerals poking them and saying the same thing.
The AFDA – the funeral crowd not the public service outfit – has thoughtfully included a list of Current and Recent Funerals on its website. You have no idea the relief I felt when I saw that I wasn't included – I've still got some revisions to do on my Funeral Instruction Manual.
Tell us, have you taken a light-hearted approach to the inevitable?